I had this cat. His name was Froofy. He was scruffy, and scrawny, and lanky, and not the fanciest little feline on the block. He had a rough beginning to life. I rescued him. He rescued me. In a time of cold, bitter darkness – he entered my life – and was a smile factory. He was a miracle. He may literally have been a lifesaver.
He died.
This world is ugly that way,
death.
With no remorse, it slinks in and snatches what we love.
But there's a new kitty on the block now.
I got him from a shelter two weeks ago. He is sweet, adorable, and six shades of kittenish. There were other kittens, even more kitteny. But there was something familiar about him – an echo of family.
He was hunched up in his cage, and sleep was overtaking him in that baby sort of way – as they slowly begin to close their eyes and just…slide…off…to …sleep.
But people were poking all morning, and haranguing, and dogs were parading by – noses in the air. And try as he might, he just.couldn't.sleep. I know what that's like.
He is 5 months old and had been "on the block" many times. The other little kittens were there – in all their 4 week old kitteny glory. I thought maybe it would be easier for a cat who had been through the drill lots of times. The pet person explained that the opposite was true. As she glanced at Laska's cage (that's his name – Laska – it's Czech for "love") – as she tilted her head toward him a look of sadness swept over her face. "No, they get more and more nervous each week."
I peered into the cage. She was right. In addition to his frustration about the sleep thing he was shivering ever so slightly.  You could barely notice it. He was afraid to close his eyes – and you had to spy him a second time  to see the trembling.
I opened the cage,
reached in,
and petted him to purring.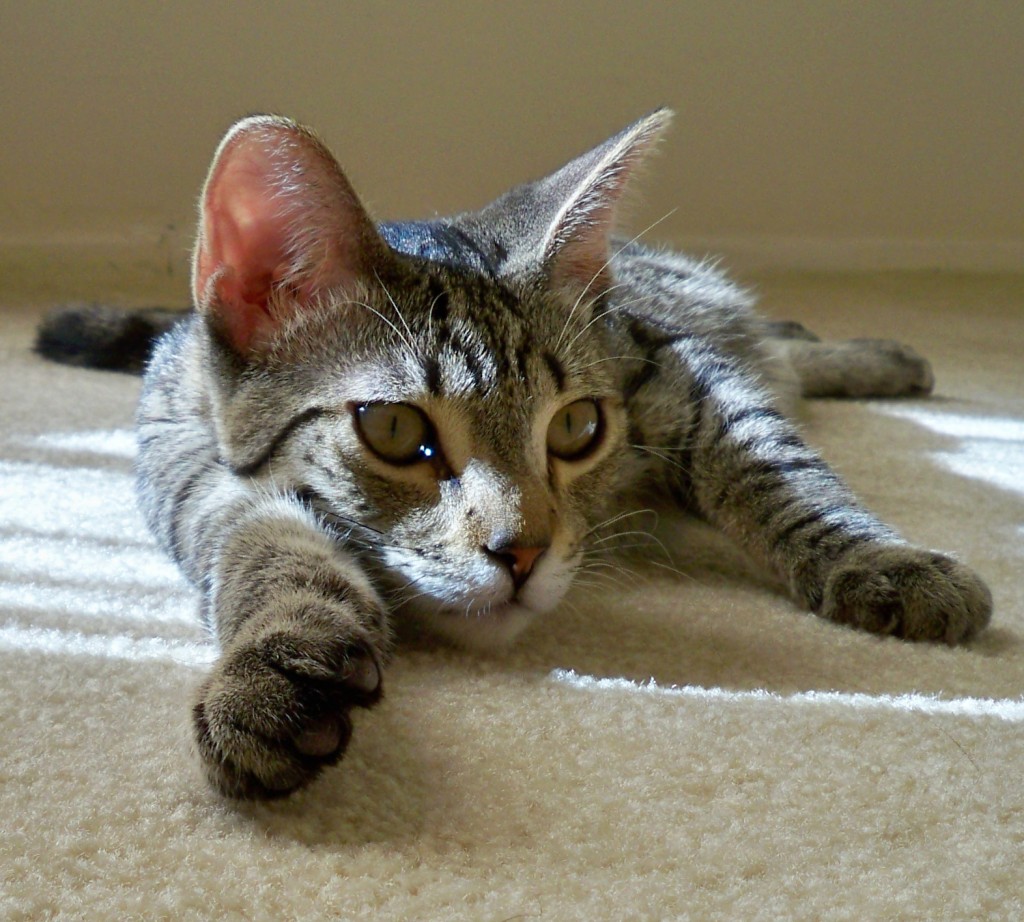 Slowly the trembling halted. Then his eyes closed tight. By now my face was in the cage with him, listening to the purr that was absent just seconds ago. He was comfortable now. And then he reached his paw toward me, stretched it out way far to reach my nose. And…rested it…right…there. Like a butterfly perched on a flower. That was the clincher.
You see, Froofy the miracle cat – he used to do that. Stretch out softly with his paw until it settled gently on my nose. And this cat – who, by the way, looked exactly like Froofy – did the paw thing – just like him – and that was it.
So James sounds like his brother. So what? Here's the so what. There is the ring of family there. There is that touch of the familiar. A sibling knows things that nobody else does. Through fights, and competitions, and sharing of space and time – and clothing – a magic happens.
Laska is Laska – he's not Froofy. He hasn't quite figured out the keyboard. His grammar isn't as good – and his spelling is atrocious. But we'll cut him some slack. He's just a kitten. Froofy was a cat.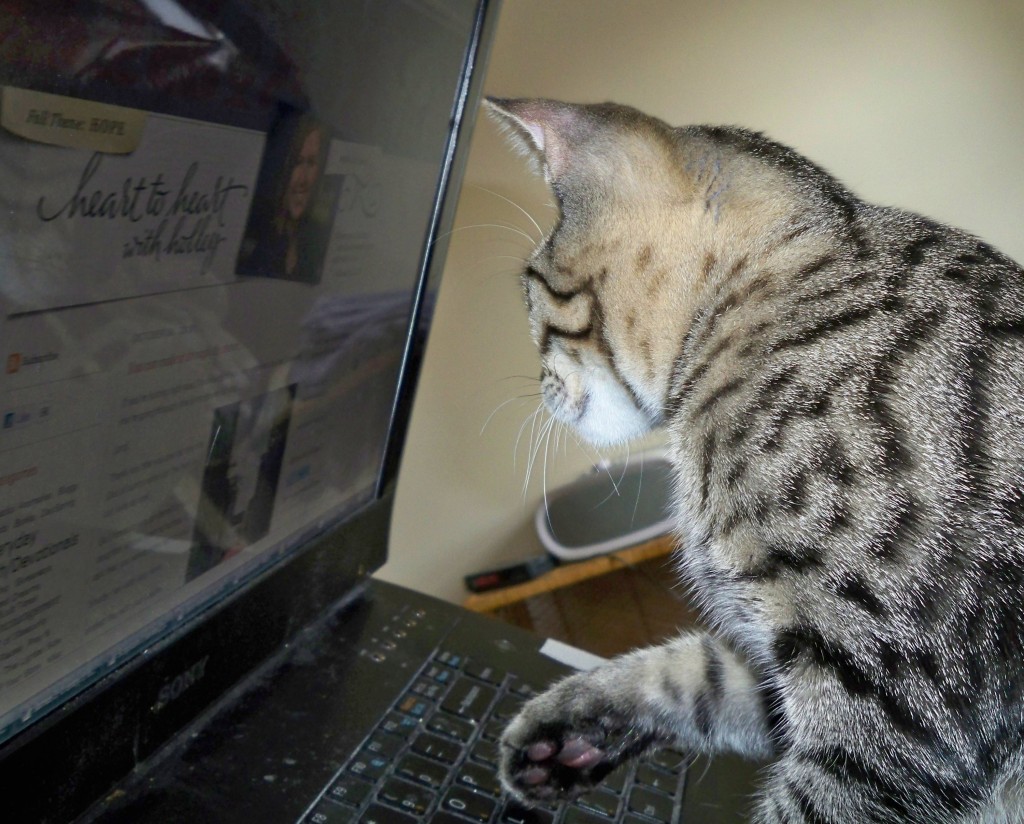 James the Just is just James – he's not Jesus. He teaches what he learned from Our Lord. Our Lord taught on his own authority. But then, James was just a human. Our Lord is God.
James – did he look like Our Lord? Did he have that family way where you could see the Jesus in him? Did he laugh at the same kind of jokes? Did he eat his bread the same way? You know how family is.
I'm really ready to sit at the feet of, as James 1:1 says, "James, a slave of God and of the Lord Jesus Christ."
I'm liking him already.
He feels familiar.
He has that echo of family.