I know, you're thinking, "When is this guy gonna get off that first word. He said he went slow but – two posts and we're still on the first word…"
No worries. Today I get us halfway through…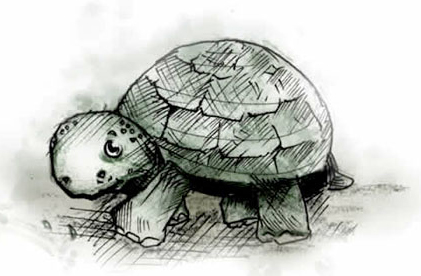 verse number 1.
The Verse (James 1:1) James, a slave of God and of the Lord Jesus Christ…
The factoids:
James calls himself "slave of God". In 2010 language that sounds pretty humble – and I'm sure James the Just was humble. But, this is also a title reserved for the big guns. Big guns like: Moses (JOS 14:7), Joshua (JDG 2:8), David (1KI 8:66), and Paul, and him only once in his many letters (TIT 1:1).
James uses the full title for Our Lord,
The Lord (κυρίου)
Jesus (Ἰησοῦ)
The Christ (Χριστοῦ)
Paul used this title too, although with a little extra – he was much wordier than James.
"For even if there are so-called gods, whether in heaven or on earth (as indeed there are many "gods" and many "lords"), yet for us there is but one God, the Father, from whom all things came and for whom we live; and there is but one Lord, Jesus Christ through whom all things came and through whom we live." (1 COR 8:5,6)
Some scholars make a fuss that James doesn't drop his brother's name every other sentence. But if I tell you a story about my sister I probably wouldn't mention her name but maybe once either.
The thing:
We've already covered what a "big gun" James the Just was in the last two days. So we're done with that. But I thought about the slave thing a little.
I thought, "Do I really get that you are…my Lord…Jesus…the Christ." Although I like the word Messiah better here instead of Christ (please refer to #'s 79 and 80 in my 100's list on my about page).
Do I really get it the way I should? Do my minute by minute actions say I worship a Lord, who is my God, and my Savior, by whom I have access to all of God, all of life, all of love? Or do they say only me, me, me, and also me?
Epic Fail.
I hate to write out what's about to come – for everyone to see. I'm close Our Lord. I am not me without him.  But me, me, me, and also me, win the battle for attention far too often.
I think about me more than I think about You Lord.
I do.
I'm sorry.
Somebody tell me I'm not alone.
I think about You lots, Lord, but I think about me more.
I think about too many things only as they relate to me.
My friends.
My family.
My blog and success and failure.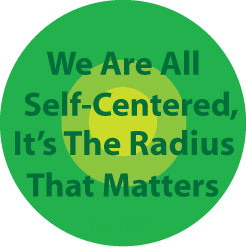 My friends and family are your children, with whom I'm related by bonds of friendship or blood. They belong more to you than to me. But I call them mine.
And this blog? I'm thinking it's mine too. Me of little faith!
And success? And failure?
I'm sorry. But between just you and me Lord, I don't want to write these words and have them read by no one. I'm selfish. Forgive me. I want lots of readers. I want lots of comments.
So that means you,
Yes you,
in the second row,
next to the guy with the peanuts.
No not you – but ok you too
and that other person.
Well, darnit, everybody!

That means I want you to read me, I really, really do…
and your friends, and their friends too.
But ultimate success is what God wants.
I have prayed for what he wants.
I will dot the i's
Cross the t's
Want his will and accept his will.
It's the only to real way to peace.
Because of this blog I get to blissfully pour myself over God's Word,
dig through as deeply as I can,
for hours per post,
and have deep chats with God about it all,
and be taught what's inside.
But I need to know more.
I need to know what the human commentaries say.
I need you, and the guy in the second row,
to teach me more about this verse, and every verse.
The same Word of God, contacting all of our hearts,
and reverberating with different notes
and creating the symphony.
Please be part of this symphony. If these words hit home, tell me. If you think what I got was wrong – don't tell me. Ok, tell me, but be nice. If you got something radically different from them than I did, tell me that. If I missed something – please fill in the blank.
We're all slaves to the same Master,
but even as he speaks the same words to each of us
he communicates more to all of us,
than any one of us can pick up.