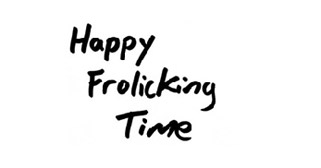 I continue my happy frolicking through The Book of James…
And it suddenly turns not so happy. I'm bumping into bad things. And James says I should think of these bad things as "all joy".
So there was this ninja kitty…
I walk out of the bedroom, into the hallway. It's darkish and shadowy. It's quieter than whispers in the wind. I call his name. He hears me.
I know that Laska the love kitty will  respond.
It's like sheep knowing the master's voice (John 10:27).  What I don't know  is that just around the corner, that tiny little lion crouches low, ears pinned back, hind legs twitching, ready for the kill.
A ninja kitty.
He knows I'm coming to him, he needs to do nothing but prepare. He listens with those ears. He senses the pressure of my footsteps, He is aware of  how far apart each step is. He calculates, with that tiny cat brain, that works splendidly for something like this.
He can predict just exactly when I'm going to turn the corner – and his prey will be ripe for the taking. I have no such preparations. I'm just walking from one room to the other.
I turn the corner, and four paws, moving so fast, they feel like 16, flail away as a flying cat is up to my waist. He then uses two of those 16 legs to push off my hip – and away into the darkness he flees.
Awaiting his next opportunity.
Should we always be a little more prepared for the sneak attacks?
The Verse:
"Consider it all joy, my brothers, when you encounter various trials."
The factoids:
The Greek word translated "encounter", literally means  "fall into".
It's the same word used in Luke 10:30  – the good Samaritan story.
The Greek word for "trials" could mean trial or temptation or both (I like both)
And the word "various" actually means something like many flavored or many colored – like the kinds of coffee at a Starbucks, or the crayons in that uber-big Crayola box.
In the Good Samaritan story, the guy is just strolling along a highway. Robbers and thugs dotted these highways.  He might have been prepared, maybe not. It's a parable so I'll take my best guess from the facts of the story.
He was traveling,
he had something in his possession worth beating him up for,
and it seems he was alone.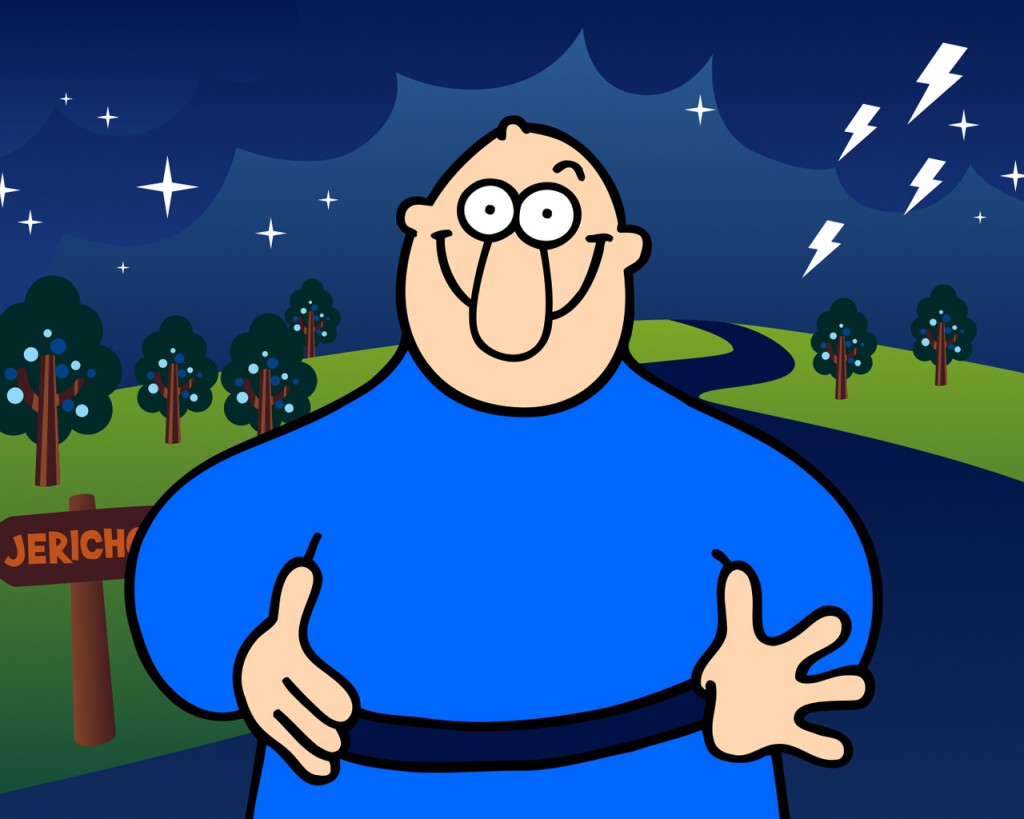 No, not so much prepared.
and
He "fell into" the robbers.
Nobody can be prepared for every contingency. But it seems to me that if the guy was on his game he would maybe not have been alone, maybe have been armed, maybe not have been singing a happy tune while showing everybody his pretty shiny things that attracted the robbers. It's a parable – I'm allowed to embellish my retelling of it – a little – if I don't change the point.
The point being that he got help (please read here
http://tinyurl.com/2dgadgn). That's the point of the Good Samaritan story…
…the Good Samaritan.
I'm just saying that the whole thing might have been avoided if he was a little more prepared. I'm never as prepared as I think.
The next time I'm up in the middle of the night I'm on the lookout for killer tigers. That corner I turned around? I'm gonna be ready. The good news is I'll get a second chance at the ninja kitty. You aren't always given second chances. The temptations and trials I've already fallen into?  Maybe I should make myself more ready for those?
Because the Enemy has a limited playlist,
and why move onto new trials and temptations,
if the old ones do just fine.
Sometimes there's no way a trial or temptation can be avoided. There are just so many kinds of Starbucks coffee – we can't possibly have the whole menu memorized. So at times I'll be all aware just fine – and still – I'll "fall into" stuff. And it's bad, and it hurts, and it's horrible – and there are consequences, but there's where what I found out yesterday
http://tinyurl.com/258jcxf is helpful.
Laska the love kitty is out there waiting. I'm prepared, I'll learn from each attack. I have a bigger brain. But he's quicker and stealthier. So I might "fall into" his trap again. Maybe next time I'll just turn the light on.
And I think I just "fell into" the big "so what" of the "falling into" storyline. The more I'm in the light, the fewer thing's I'll fall into. And if there are unavoidable traps, I'll be in a better position to deal with them, endure them, grow through them, and thank God for them.
I'm gonna think more about this trial and temptation thing though. Maybe tomorrow.
Now, I got hung up in a story or two. I played a little with some biblical data. Somebody might have to call me on that. Somebody might have a different take. Somebody might know something about this that I need to know. If you do – please share. The more of us adding to the mix, the better the cookie dough. Just nobody "fall into" anything.