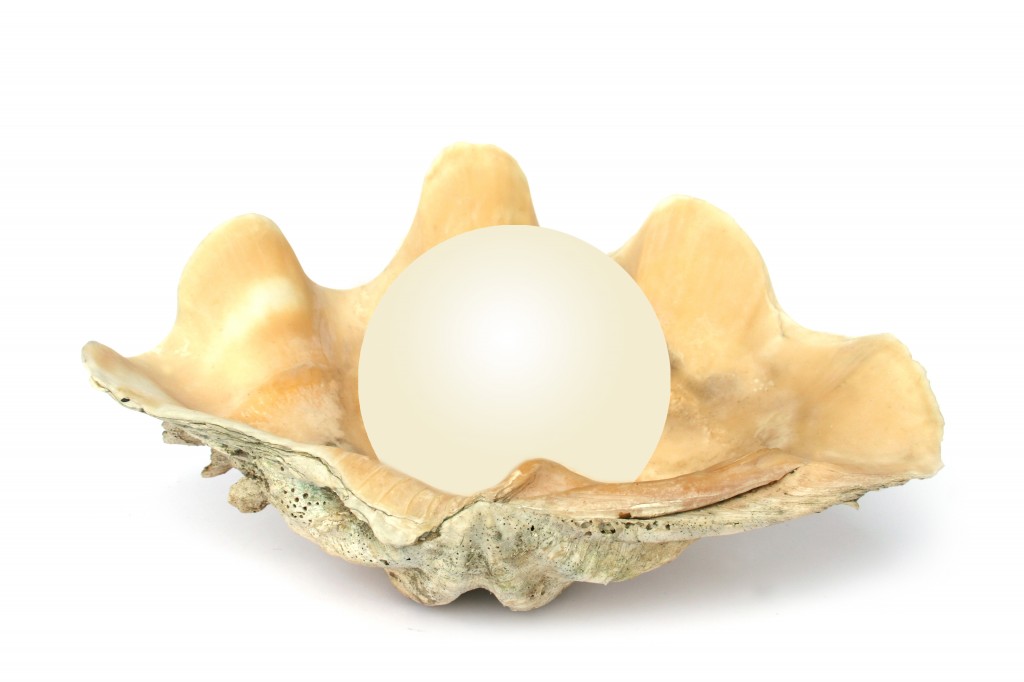 James 1:3 for you know that the testing of your faith produces perseverance.

Trials are a threat to faith, but not death to faith. Doubt is also a threat to our faith, but when we battle our way through it – it only builds more faith. Trials as well as doubt – both act like successive layering on a pearl. It's an irritant to to the oyster at the start. Maybe just a grain of sand. But layer after layer of defense produces a pearl.  It's a process – and probably doesn't feel good for the oyster – but in the end – a pearl.
But as I go through a trial I have to remind myself, that trials, for the Christian, are not uncontrolled.
Trials are confined within God's 
Proving Ground

of faith

Proving grounds are areas where industry and the military test out the new stuff. Prototypes get stretched to the limits and new tech has to survive assault. The object is not to destroy. The object is to improve.

Without faith, trials are not on the proving ground.  But a "proving ground" trial, met by faith, expands the limits of our faith, and strengthens our ability to deal with later trials.  So in trial I need to ask what's being tested. Maybe there's a weakness that needs shoring up. I need to see beyond the trial to the reason it's taking place in the proving ground. Is it my pride that's being bombarded? Could it be that pride needed adjustment? Am I basing my security on the wrong things? Maybe I need to refocus on what is truly important.

A couple of posts ago I found that James is writing of trials which are "fallen into".  But If we are on the narrow road, then we are on God's road, and God's road travels through his proving ground, and so every trial "fallen into" happens within this divine sphere designed not to destroy but to strengthen.

The "falling into" part of a trial is the passive part. But then, once in the trial, my actions must become intentional, deliberate, and measured. Like a plane that "falls into" turbulence. It may happen unexpectedly, but then the pilot (hopefully) takes intentional, deliberate, and measured, action.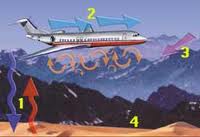 To navigate "clear air" turbulence, pilots must maintain recommended velocity…should follow the jet stream…and watch their thermometers for sudden temperature changes and determine if those changes are below or above the jet stream.
I know this because I am a former Navy Top gun, you know, like Tom Cruise I googled it.
And since my Top Gun experience my google results, have instructed me on how to handle turbulence. I figure I'll see if it works here. Wisdom of one kind translated for use of a different kind. So if I get this straight then…
keeping up my velocity, maybe a little slower, a little faster  – that will keep me in the air
aaaaaaand, I might have to consult my flight manual – good stuff in that flight manual
aaaaand, I should be in prayer, be in the "jet stream" of God.
aaand my temperature will vary depending on how "in" God I am. Temperature in the jet stream is different from the temperature outside of it.
This is how I persevere through turbulence. This is how perseverance gets built through trial. If I'm all alone, and have no "jet stream" to follow, I may survive, but why go through all the bumpiness in the ride and get nothing in return.
So I pray that today, if you find yourself in the proving grounds, and under testing, that you take intentional, deliberate, and measured actions. I'll be doing it – and I hope that we all remain in the "jet stream" –  and let it carry us.
I don't know what your trials are, but you're a real life person, and so I know you have them. If I can pray for you, let me know. I like being useful. And if you ask me to pray, I promise I will. and I really mean it. I won't just throw up a random sentence to heaven – but actually think, and ask God what he wants, and ask him to send help, or at least be there strong for you.
So, God bless, and if you feel like sharing…