If I actively engage in trials, the result will be perfect, complete, lacking in nothing.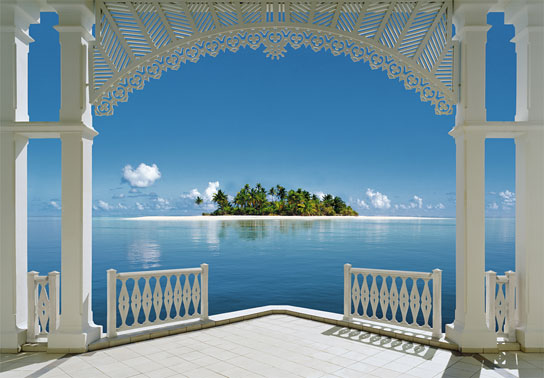 Kinda
I'm continuing in the verse by verse study of the Book of James…
… and this next part (in italics below) is really gonna have to be wrestled with. Buckle up.
James 1: 2-4 Consider it all joy, my brothers, when you encounter various trials, for you know that the testing of your faith produces perseverance. And let perseverance be perfect, so that you may be perfect and complete, lacking in nothing.
No pressure there.
But not to worry.
First, in the Greek, the word for "be perfect" applies only to the particular "perseverance" –  which results from the afore mentioned "testing". We come upon the trial, and so begins the testing, and so develops the perseverance, and the type and amount of  perseverance that develops – that will "be perfect". It will be complete and lacking in nothing – at least for this particular trial.
So…
thankfully…
it doesn't mean that the perfection applies to all of our being. It doesn't even mean that we need to be perfect in just "perseverance". Goodness, we don't even have to be perfect in the testing to get the perseverance.
This is a good thing. I'm seldom perfect at anything. Lessons to me are like lightning bugs – when I have no jar. I usually only catch the ones that fly into my pocket and politely ask to be taken home.
See, told you, no pressure.
However,
lest we feel all too relieved…
I have found that the more I yield to God's power, working through the turbulence, the better the results I get. I think it's a universal principle. So – yeah – pressure – just a little bit.
But back to how this works.
It's  all God's power that works through the trial, and our efforts to learn and cope and deal. It's just that, if we do our part, the connection to the power source is better. The problem is always with the plug ins, not with the Source.
And here's an important thing, for those of us with perfection complexes (i.e. me). Although the English words of this verse clearly say that we can be perfect and complete and lacking in nothing – it doesn't mean that we can be perfect and complete and lacking in nothing.
See how plain that is?
Yeah, me too.
What it means, grammatically, and given the context of the whole Word of God,  is this;
I come upon a trial,
inside God's proving ground.
It will be used to strengthen me – not destroy me.
And the more I actively engage,
in the process of the testing,
the better the results.
The only one who has to be perfect in this process, is the only one who can be. It is mine to try, It is mine to actively engage in the trial. It's mine to ask the questions.
What do I need to learn? What weakness is this exposing? What strengths does it reveal? Is there a way out? Should I try to get out? Maybe get some good Christian advice? It is mine to actively engage.
I'll do it always imperfectly. God will see to it that I get the best possible results, given the trial, and my response. And that result will be perfect, given that trial, and my response – and maybe about as perfect  a result as I am capable of receiving.
The result won't be perfect. I won't be perfect. The endurance or perseverance developed won't be perfect. I won't be complete and lacking nothing. God knows I am none of those things, and I've seen me some trials.
The thing is,
I will be as perfect,
as this imperfect human being can have become,
because you,
Lord,
will be perfect on your end of things.
Yeah.
I know.
So do we  have to like the trials? Please!
Do we have to be perfect within the testing? Seriously now!
Will God meet our imperfect responses with his perfect love – and see to it that pain is not wasted – and will it result in growth and endurance? You betcha.
So that's the easy part.
Wait till you see what James comes up with next…