Doubt is the wind driven sea, and the handmaiden of truth, and the touchstone of faith.
(continuing a study of The Book of James)
This was a surprise finding. That doubt is not a ship tossed about on the waves, but the waves themselves. So I want to hang out on this verse for just one more day and talk about this doubting which James says, "is like a wave of the sea that is driven and tossed about by the wind." (James 1:6)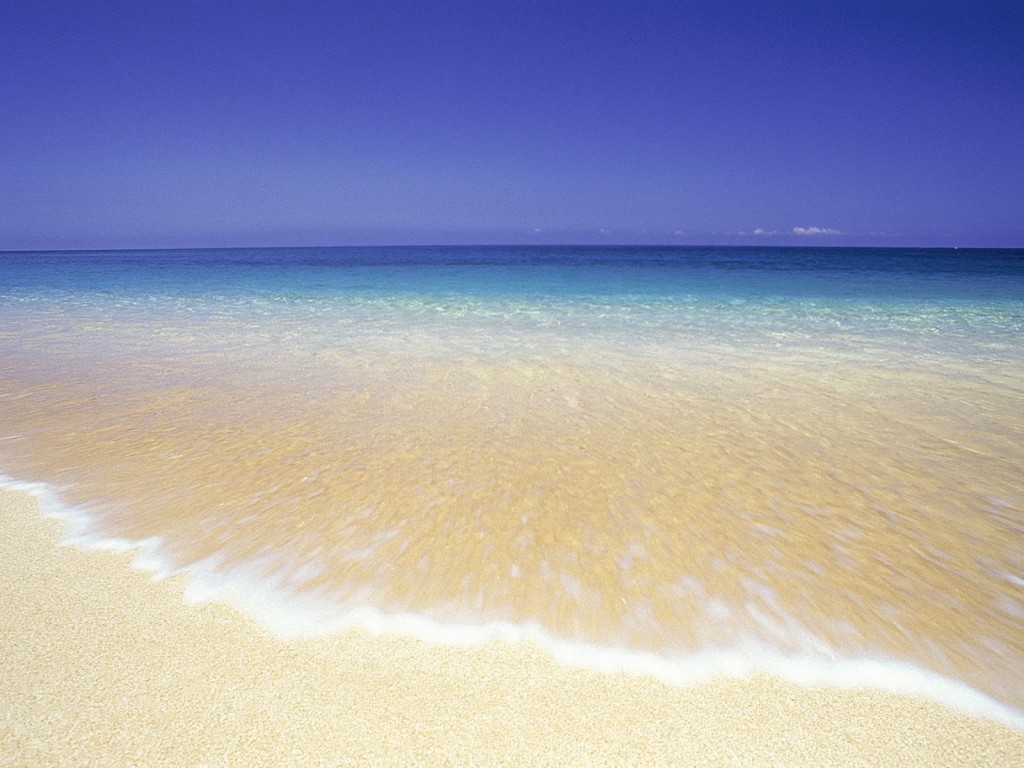 It's like a really good vacation. You know, the last day, when you really don't want to get back to the grind. And you get the opportunity to stay, free of charge, one more day, in the Presidential Suite, overlooking the tropical sea. You check. It's OK with work, it's OK with family, and it's pretty darned OK with you. So you stay, one more day, toes digging into the white sandy goodness, gazing out at the pretty light blue ocean.
Now the topic is stormy seas, because that what James says doubt is like. But the thing about doubt is that even below a pristine and serene surface – all manner of substance churns.
There was this guy. He didn't know much about Our Lord. He had sat in a few pews but only saw glimpses of the good spiritual stuff. He was curious, but the world was shiny, and those Christians – they didn't seem quite as glittery. He liked glittery.
Then he met some glittery Christians. They carried and read actual Bibles. Then a guy asked him THE question. You know the one. "If you died tomorrow, would you go to heaven?"
And so it began.
He prayed, in a parking lot, in the dark, after work, what he called the "if" prayer of Salvation.
"Lord,
if
you are real
if
what these people say is true
and if
this book is true, this Bible, where it says, "Ask and it will be given to you; seek and you will find; knock and the door will be opened to you. For everyone who asks, receives; and the one who seeks, finds; and to the one who knocks, the door will be opened."
if
that's true, and you are God, but only…
if
it's true and you are. Then it's a guarantee that if I knock on the door, you'll answer. Right?
if
it's true, and you are, then I think maybe I'd like you in my life, as my Savior, and my Lord.
And so the new path began. He saw all these believers. They all seemed to just know what they knew, and nobody doubted a thing. He didn't think it was fair that they all got to just believe – and he had to scratch and claw for every bit of faith he got. Of all the apostles, his fave by far, was the thinker, the one who asked questions, the one who had the bad rap, the doubter, Thomas. That was his guy.

And through the doubts he kept believing, and he understood this verse so well, Mark 9:24, "I do believe, help my unbelief!" He tried so hard, he read that Book, he prayed, and prayed, and prayed and read. He swam in that rolling, churning, inhospitable sea of doubt. He was battered by questions that he had have answered. Bits of previously broken ships, and sails that gave up, and rudders that fell off, bludgeoned, pummeled and battered him.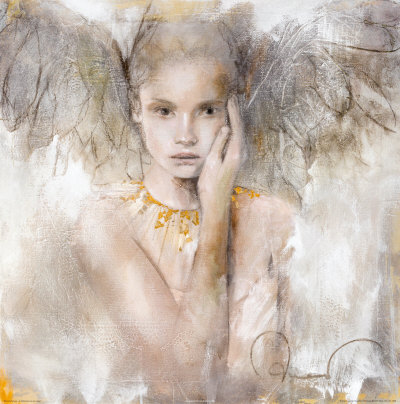 His mind never stopped churning and he believed through the doubt. And he kept swimming in that sea, determined to find that precious dry land everybody else lived on. Through it all he continued to live, and breathe, in this this new relationship, with this God he wasn't even sure existed.
He had help along the way, life savers thrown out by people on passing ships.
Robert Schuler said, "Where proof ifs possible, faith is impossible."
C.S. Lewis said. "Jesus was Liar, Lunatic, or Lord."
Josh McDowell presented him with Evidence that demanded a verdict.
And that Bible? He immersed himself in it, and in the immersion he remained afloat, but still bobbing precariously on that sea. He believed. He disbelieved. He prayed daily to the One he wasn't sure was even there…
Did I say one more day?
Well maybe this will take two.
Oh me of too little faith, and too many words.
Please come back. I hate an unfinished story, don't you?
———
and this print, this battered angel?
I am so coveting it, I found it here