He looked at Jesus, he refused the offer, and by refusing, gained everything.
This is the 7th in a series on the Apostle Thomas. I never expected it to go this long. But 7 is a nice number. Here they are, should anyone want to peek: Part one, two, three, four, five, and six. Which brings us up to this, the big moment. The moment Thomas turns into a superhero.
Our Lord knows what Thomas has stated as requirements for belief – see the wounds and touch them. Knowing this, Our Lord meets him at the point of his doubt by saying in John 20:27
"Put your finger here and see my hands, and bring your hand and put it into my side, and do not be unbelieving, but believe"
He didn't condemn Thomas, he didn't chide him, didn't give a lecture on faith.  He had scolded the apostles about doubt before, in a boat, in a storm, and in disappointment. (MK 4:37-41)
"A violent squall came up and waves were breaking over the boat, so that it was already filling up. Jesus was in the stern, asleep on a cushion. They woke him and said to him, "Teacher, do you not care that we are perishing?" He woke up, rebuked the wind, and said to the sea, "Quiet! Be still!"  The wind ceased and there was great calm. Then he asked them,
"Why are you terrified? Do you not yet have faith?"
The whole group got the scolding then. But not now. Maybe the doubt then, was linked to an unwillingness  to believe. But this doubt of Thomas was linked with a fervent desire to believe.
If honest doubt was wrong, I think Our Lord would have called Thomas on it.
God works through imperfect earthen vessels.  He is patient and kind and meets us at the point of our imperfect faith.
And here comes the superstar moment of Thomas.
Then he said to Thomas, "Put your finger here and see my hands, and bring your hand and put it into my side, and do not be unbelieving, but believe." (JN 20:27)
I have to put myself in the room for this. Thomas is shaken to the core, maybe he had himself almost convinced that it couldn't be true — and now he was offered the proof.  What was he going to do? Was he going to run off, refusing to even examine the proof? Was he going to touch Jesus' wounds and have his doubts disproven?
With Thomas struggling to believe what his mind told him was impossible, and with the other apostles anxiously waiting, with sweat dropping out of every pore, and absolute silence ruling the moment, Thomas made his choice.
He doesn't take Our Lord up on his offer. He simply announces the greatest … doctrinal … statement of faith … in the Gospels, concerning the divinity of Jesus. There is the beginning of John, but that was written well after Our Lord's earthly ministry. There is Peter admitting that Our Lord was the Messiah – but that comes short of calling him God. But here we have this;
"Thomas answered him saying, 'My Lord and my God!'". (JN 20:28)
He never touched the wounds. He just said that Jesus was not only his Lord – we already know this – but that Jesus was his God.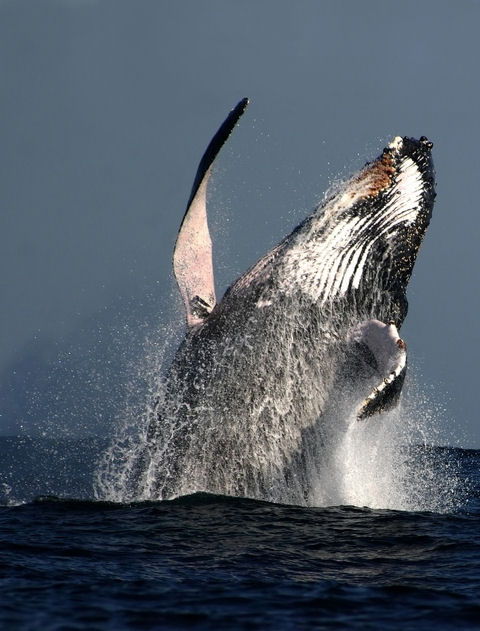 He could have responded in many ways
but he chose to simply believe.
The doubter plunged out of the muck of disbelief
and like a huge whale surfacing on the face of the sea
rushed headlong into the light!
There we have it, three instances of Thomas in the Bible, and in each one he comes out a hero.
So I think we're all done with doubt for a while.
I think, at least for a few people, we've salvaged the  reputation of Thomas.
I feel good about that.
Yay Thomas.
God Bless.