How is it that we can do sublime good – or despicable evil – or even know the difference?
"All good giving and every perfect gift is from above, coming down from the Father of lights, with whom there is no alteration or shadow caused by change." (James 1:17)
This verse is about good and bad, light and darkness, and seems decidedly perfect for Christmas.
First we have this phrase, "every good giving and perfect gift" – that's pretty much how the Greek is.  Now translators have had to wrestle with how to make such a strange sounding phrase like "good giving" make sense. So they've been all over the board on this one: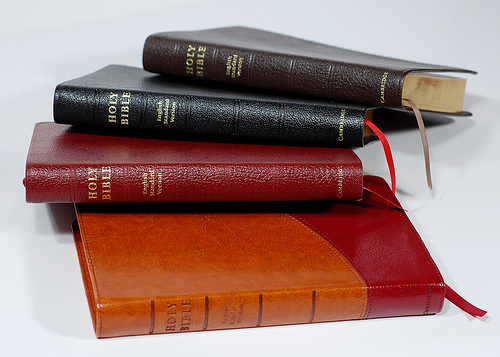 NIV – "Every good and perfect gift…"
ESV – "Every good gift and every perfect gift…"
NASB – "Every good thing given and every perfect gift…"
KJV – "Every good gift and every perfect gift"
And there are even more translations. So this is where skeptic throws up the hands and shouts, "See! Everybody translates the Bible how they want – so you have to throw it all out! Who knows what it really means!" But that's one truly lazy skeptic.
We have extensive knowledge of the Greek language and 1st Century Jewish culture. We pretty much can know what a simple phrase like this means if we look at both.
Basically – they all have it right, but something does get lost in the translation. James has a very Jewish style of writing and this shows it. Literally this phrase is "every good giving and every perfect gift". We'd get marked off for redundancy in an English Comp 101 class – but not a "Jewish Wisdom Literature 101 class".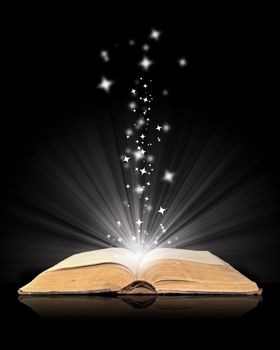 This repetition is a Jewish literary device and it's called poetic repetition. It's repeated – and the repeating means bold print and italics – basically every. single. good. thing. comes. from. above.
How do we know it's a Jewish thing? The decisive proof is that it's done in the book of Proverbs a bunch of times. Example, "There are six things the LORD hates, yes, seven are an abomination to him…" (PR 6:16). James is written like Proverbs. Proverbs uses poetic repetition too. If you see one, it's pretty easy to get the other.
(the whole 6-7 thing – that's another device – for another day – it's easy to drown in too much grammar)
So I ask, what do I get from this Lord?
Everything – everything good comes from You.
The ability to do good, issues from You.
You are the source of anything virtuous, noble or true,
that anyone has ever, or will ever do.
I can do no good apart from you.
The thought may pop into my head, but even the ability to think that way comes from you, the only source of good. The only good is You, and You empower any good. Evil is just the chosen absence of good, and not the opposite of good. Evil and the Evil One are not equal to You or good, they just have no no good in them.
It's not like darkness has any existence on it's own.
It's only the absence of light that makes for darkness.
You are light. And because of the light, I can see, and because of the light, I know of darkness,
and because of your light, I get to choose.
That makes me happy.
That's a nice thing.
You did good – God.

Animals can't do good, neither can planets, molecules, plant life. Only humans can do good, and only because God is good, and in him '…we live and move and have our being …" (Acts 17:28)
So here it is, Christmas. There's giving everywhere. There's good giving, and not so good. It's pretty easy to tell the difference most of the time.
So I say, Father, please help me keep giving from you, keep sharing your perfection through my imperfection. Because every good giving and every perfect gift is from you. And in you, this Christmas, and beyond, I want keep living and breathing and moving – in you.
God bless – Merry Christmas
** a note for my readers: I've been inundated with spam comments so I've implemented measures. If somehow you have tried to comment and have been blocked by the measures please contact me via twitter or email.