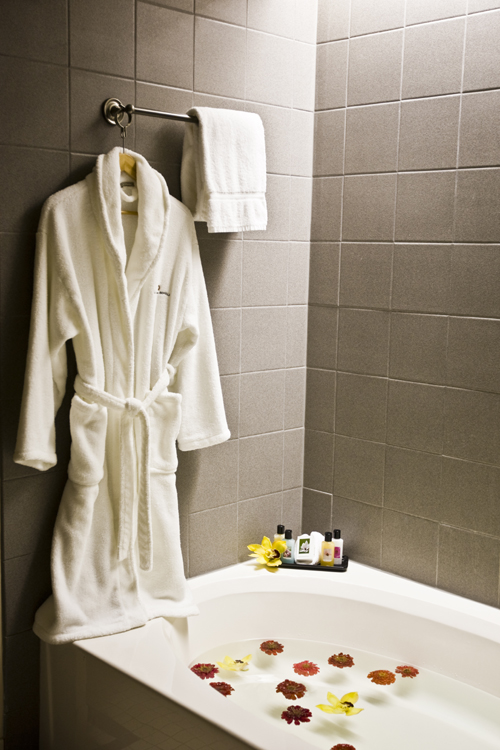 It's all about scraping off the muck, coming clean, and then putting on that fluffy,
fleecy,
comfy,
expensive bathrobe
(which we shall not steal).
Therefore, put away all filth and evil excess and humbly welcome the word that has been planted in you and is able to save your souls. (James 1:21)
The first part of the verse contains a description of how bad the stuff is that sticks to us. James uses some very dirty, bad, potty mouth colorful Greek language in the description. Click here for the study of the original expletive deleted really not very nice Greek words – as well as some of the stuff we're supposed to get rid of.
But today it's the phrase "put away" that leads me to more.
It's the same thought in a lot of NT places, and I'm told to put away, or take off, or get rid of bad stuff – and almost always immediately to put on something good. It's like I'm going to be covered in some stuff – or some other stuff – and God would like me covered in the better stuff. (Yeah, I know – but I like the word)
First the list of bad stuff to put away. As I write this I'm reminded that the list from yesterday should be read with the typical James-ish, "You're very bad and need to change" tone of voice. But here is Paul telling me to "put away" bad and "put on" good. In this list I hear a different voice – less point-y – more love-y. Sorry James.
In Romans 13:12 Paul says to get rid of "works of darkness" – and put on the armor of God.
He writes to the Ephesians (4:22-32) and tells them to dump:
deceitful desires
falsehood
excessive anger (fury, reviling, shouting)
bitterness
stealing (I think even the little kind that we don't call stealing)
foul language (are you listening James? [see here, unless you already have])
malice
That's a lot of stuff. And then I'm to put on this stuff:
truth
hard work
speech that builds up
kindness and compassion
I'm looking at the lists and seeing a clearly nicer version – and a clearly less attractive  one.
In Colossians 3:8-14 Paul repeats things from Romans (anger, fury, malice, slander, obscene language, lies) and adds that I should put on:
kindness
humility
gentleness
patience
forgiveness
and love (and how I heart love)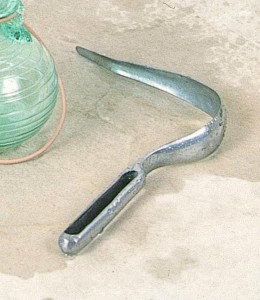 And a little historical stuff. The Roman way of bathing that was done by the Colossians and Ephesians, and of course the Romans – and the people James wrote to, was not our kind of bathing.
The Roman bath began with slopping on a whole bunch of oil. Then they used a scrapy thing called a strigil to shave most of the oil off – and the dirt with it. Then they got into those Roman baths we hear of, where they rinsed away the rest of the oil – while they talked business and gossip.
So Lord,
I need to put on your oil,
and scrape off the bad,
and get rinsed in your water,
and put on new clothes.
There is so much stuff on me Father, not so much really by worldly standards, but by the standard of perfection. I could never come clean enough. What would I so without your Grace?
Help me get rid of bitterness
and any falsehood,
to drop my masks.
And help me to be kinder,
and more patient,
and more forgiving.
Please give me the strength it takes to work really hard
and the words by which others might be encouraged.
Help me to speak the truth in love.
Amen and amen.

And you might notice that I left out "humility" – that's a big one – it's not forgotten.
God Bless