But the one who peers into the perfect law of freedom and perseveres, and is not a hearer who forgets but a doer who acts, such a one shall be blessed in what he does. (James 1:25)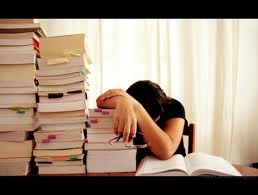 It's right there in the words
"…the perfect law of freedom" will bring me blessing in what I do.
if…
I scrutinize it, and pour over it, and analyze and explore it.
But it takes more than this. I know from experience. Because for a very long time I scrutinized, poured over, analyzed, and explored it to death. I "knew" much but didn't do enough with the knowledge I had.
Then Luke 12: 35-48 ran headlong into me.
In short, much was given, and so much was required, and given the amount I was given – I fell way short. But from the beginning I told God I wanted to be his, in line with him. So he gave me time
and when he knew he had to
when I was almost too far away
maybe because there was no other way
he both allowed and brought about
loving but massively harsh discipline,
to give me what I said I wanted from the beginning – and bring me back in line.
Now I study just as hard, look just as intently, but the knowledge travels to both my brain and my heart – and gets intentionally acted upon. I will never again be, as this verse says literally in the Greek…
ἀκροατὴς   ἐπιλησμονῆς
(sounds like: hakroatase hepilaysmonase – remember, when you say it, to sound like a Greek chef)
I'll never again be…
"the hearer of forgetfulness"
Instead of that, it's now all about being, again, literally in the Greek…
ποιητὴς    ἔργου
(poyaytase ergoo)
I am committed to being…
"a doer of the work"
And there's the word at the center of the whole Grace / Works debate — "works". The infamous James "faith without works is dead" verse sure isn't going to come out of left field.
No wonder Martin Luther hated this book. James is all about being a doer of the works – and Mr. Luther – not a big fan of that theology.
What this so clearly tells me – what all of the Book of James tells me, is that if I am not
moment by moment,
living out the gospel,
loving,
and obeying,
then the fact that I know the gospel,
or had a response moment,
or believe it,
isn't enough.
There always has to be "so what" when I look at Scripture.
So what's the "so what" here?
When someone sees me doing something it had better be either neutral, or engaging in the work of love. What I do counts. And James isn't suggesting. He's not saying  it would be nice if I did the work. He's saying only the one who does the work, will be blessed in what they do. He's saying I better be about doing the work.
And he doesn't mean to get all legalistic.
Lord knows I heart the "spirit of the law"
and not so much the "letter of the law".
I think that James is saying that I'm a Christian, first, and above all, because of the Grace of God, but you can also tell I'm Christian because I do the work.
Imperfectly of course – but it's what I'm aiming for day by day.
Here's the thing,
to know is good,
to do is better,
To know – and to do – that's the best.
And what about this  "perfect law of freedom"?
What's up with that?
That's tomorrow.
Actually, I'm probably writing it as you read these words.
God Bless