Time and eternity, eggheady stuff that makes me dance around joyfully like a frisky little lamb. I get giddy

And today we can blame Ann Voskamp again for making me write crazy stuff. She said to explore time. She let the frisky lamb into the China shop.
I'm linking today with…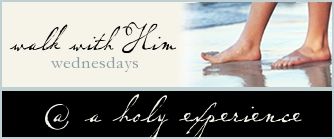 Two weeks ago I began unraveling time and eternity (here).
Last week I got to imagine the intricate miracle of time that was the Crucifixion. (here)
Now I'm thinking of what it meant for God, who is eternal, to "enter into time".
C.S. Lewis wrote:
The Christians said that the eternal God, who is everywhere and keeps the whole universe going, once became a human being.  Well, then, I said, how did the whole universe keep going while He was a baby, or while He was asleep?
And here I go, all frolicking and frisky…
Poor C.S. Lewis – the problems are:
1. words, (i.e. was, will be, now, later)
2. our teeny 3 pound brains.
Everything we know is oriented to time, so the jump from the finite to the eternal is a leap of infinite proportions.
But frisky lambs can make it.
Our Lord,
eternally existent,
lived for "a time",
within the confines of "time".
Soren Kierkegaard calls it the Absolute Paradox.  He says that eternal, means unchangeable. Time is marked by change. And when the two meet  – kablooey (not his words).
I guess the thing is, that God's eternity is not the same as our history.  And our bitty brains tend to think that Our Lord's 33 years on earth, and in time, can somehow be separated from from his eternal existence.
From our standpoint there was a "time" when his life was a future event.  That future became present – and then slipped away into the past. All well and good for non-eternal beings – but not eternal ones.
Somehow, all of the  temporal things Our Lord experienced on earth, are, and always have been, a part of His whole eternal life.  There has been no "chunk" of His eternal life taken out and placed in time.
He was "in time" and never left "eternity".
He was human and never ceased being God.
The God who created time itself would have no difficulty in sustaining the universe He also created, even while living within it.
"All powerful" means a lot of power.
Jesus, whether in the form of a babe, a child, or a man,
is. still. God.
and being God in whatever form we behold Him
He sustains Time, Eternity, and the Universe simply by being, and by being God.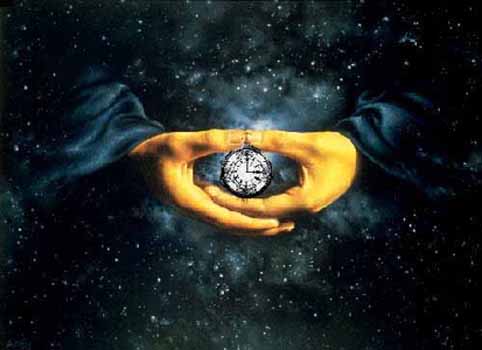 Our Lord, being eternal, and living a lifetime on earth, isn't just an event in history. That's one of the many things that makes Christianity so special. Our Lord's life, death, and resurrection were events in history, yet, above history.
They were events in the realm of eternity, reaching into time.
They were moments "in time", where the history of the world began and ended.
And because of them, we are already above time, and history.
And I can't be all this eggheady without some "so what's". So here's just two of them:
If I needed to pray for something – last Tuesday, and I forgot – I can dial up God, and pray for last Tuesday – today. That's handy huh?
And a really really neat thing. If we know a Christian who has passed from this life. They are literally still with us. When we stop living "in time" we head to eternity. In eternity are Abraham, and Paul, and you, and me, and the person we loved, who left. We may be without them here, and now, but they have "never been" without us – because in eternity we are all "already" with them.
And this is where I'll end my frisky frolicking,
Back to normal frolicking tomorrow – and once again, remember, it wasn't my fault.
God Bless