… giving thanks always and for everything in the name of our Lord Jesus Christ to God the Father. (Eph 5:20)
Mondays are now for Gratitude. Linking today with Ann's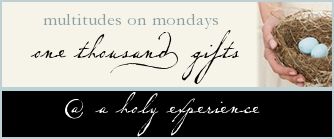 Thank You God…
#141 … for this thorn embedded in my side. (here). It weighs heavy and leaden this day.
#142 … not for how it bites and torments, but for how it constrains a proud, independent spirit, that too often has pursued more of me and less of You.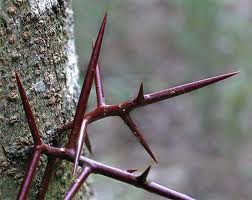 #143 … for how it has tamed a judgmental heart – one that that has, too many times, refused to empathize with the suffering of others.
#144 … that although I hate this thorn, and how it pulls me down piece by piece – I love how You have harnessed it, and are wielding it, to create and sustain in me, a new heart.
#145 … that although the whole universe is racing toward extinction. I'm fortunate to have been found by you, and though I'm traveling alongside it – I'm not barreling toward death, I'm chasing eternity.
#146 … That I'm finding a ton of joy in praying for other people right now.
#147 … that outside are two trees. One is tiny, a slender trunk, with branches that barely reach out to sunlight. It's like the Charlie Brown Christmas tree. And there's one that towers. And it makes me think…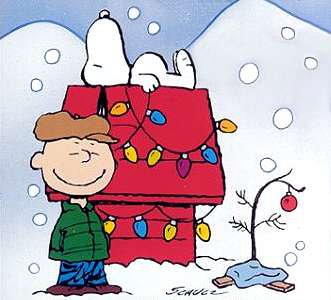 #148 … that everything in the universe has a biggest, smallest – least good, most good – least glorious, most glorious. And we believe in the biggest, most good, and most glorious.
#149 … for someone providing a piece to the jigsaw puzzle of my faith. There was a missing one – and not anymore. Iron sharpens iron.
#150 … that the man I am now is not the man I used to be. I've been so much trouble Lord, thank you for not letting go of me.
#151 … that Spring is never swallowed up by winter.
#152 … that the way I've figured out Laska the Love kitty's language, has been by spending time with him, paying attention, and through trial and error. I smile because it reminds me – that's how I learned to hear and understand You better.
#153 … For this little experiment I just tried. I took three things about my life that I just flat out despise. And I said thank You for them. The words came easy – but without a smile – and lacking real gratitude. So I kept talking with you about it, and saying – this is good because… this is good because… this is good because…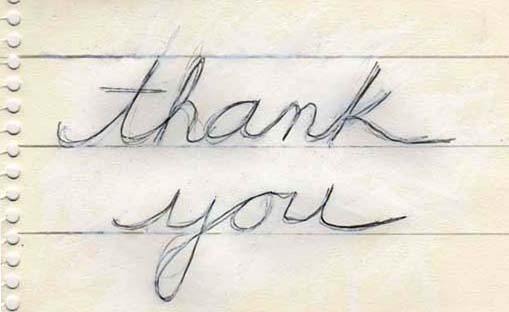 #154 … that it took some time but I finally thanked you again – this time with acceptance, and appreciation, and yes, even a smile.
#155 … that although tomorrow I might not be able to do this again – mom always said, "practice makes perfect" so I'm thinkin' that if I put in the time, and effort, I can keep. this. up.
#156 … that today I was able to say "pashaaaa" to the grumpy, and take a dip in the cool waters of thank you.
#157 … that bad by itself is heavy and oppressive, that bad with some good to balance against is better, but bad with Your hands on the balance is best.