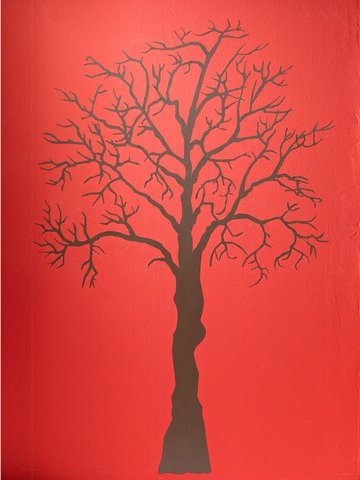 I've been studying James and judgy-ness.
I know the word is really "judmentalism" – but I like "judgy-ness" better.
So there. (⌣˛⌣)
There is a story that goes with this. It's important, so if you'd like to read it it's here and here.
The quick recap? Rich guy and poor guy both arrive at a 1st century gathering of believers. Rich guy gets first class treatment – poor guy gets kicked to the curb.
And James says that if I do something like this I become a  judge "with evil design". (James 2:4)
The comments for the last post on this, the day before yesterday, stretched my mind. The difference between good "judgy" and bad "judgy" – what is it exactly?
I concluded this: That I have to make judgments all day long – to live. I judge situations, and actions, and people. It's that last one that's precarious.
The bad "judgy" is when I pretend to know what's in the heart of another person.
Because how can I really know?
That person sometimes doesn't even know.
The bad "judgy" is when I make a judgment about another person's worth. Rich. poor, powerful, weak, blatantly raging sinner, or wolf in sheep's clothing, sinner who's saved, or eternally unrepentant soul – we are all just creations of the One who spun the universe into order.
I know I like to think I'm more than that.
I'm not alone in this am I?
Still, the God who made everything – made me.
It's the potter and the clay thing:
O LORD, you are our father; we are the clay and you the potter: we are all the work of your hands. (IS 64:8)
And as a creation I have inherent limitations.
I can't fly, I can't breathe without oxygen, and I can't see into the heart of another person. The Creator can do that. But none of us are designed for that, so we can't do it.
I can pretend I can. But then I can pretend a lot of things. It doesn't make them so.
And what's worse is that it's way worse than bad to do it – it's evil.
Not my words – but the words of James – the words of the Bible.
It's not that it's just unfair to be "bad judgy", or that it's unwise, or mean, or mistaken – although all of these are true. It's evil.
I, for one, stand guilty as charged. I look at the rich guy in the story and it's easy to paint him as the villain but I do the same.
What's even worse, is a little bit of "bad judgy" leads to more – and spreads to other areas like a mold spreads throughout the walls.
This judging when I'm the not The Judge, and pretend discerning of things of which I can't possibly know, and the evil nature of it – it spreads.
It spreads so much
that in just a few chapters further in this letter
it leads to jealousy, ambition, bitterness.
and speaking evil against another
and becoming a "a judge of the law",
and setting myself up as being outside of the law,
maybe better put, as being above the law,
and If I set myself up as above the law of love,
I'm setting myself up as being above the law giver,
I'm setting myself up as the equal to or superior to
God
and that's a dangerous place to be.
The big things always start with the little.
The Universe began as a single point of energy.
A slippy slope is one that's best for me to avoid, I think.
No. More. Bad. Judgy. Craig!
God Bless.