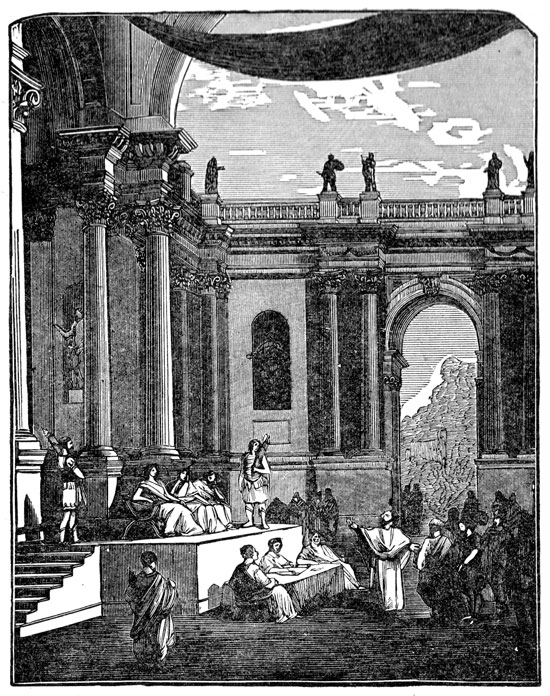 Yesterday was about angels and demons and oppression. And James was wondering why the people who read his letter spent so much time kissing up to the people "above" them – people who used them like pawns. And he asks,
"Are not the rich oppressing you? And do they themselves not haul you off to court?" (James 2:6)
So I ask, what is this court thing about?
It turns out that the court thing could have to do with wages and debts, like in Matthew 5:25
"Settle with your opponent quickly while on the way to court with him. Otherwise your opponent will hand you over to the judge, and the judge will hand you over to the guard, and you will be thrown into prison."
Or…
It might also mean a "turning in" of Christians.
At the time of this letter there was no outright persecution of Christians. It was more of a "don't ask, don't tell" policy in the Empire. It was better kept under wraps though – you could be imprisoned in some areas for being a Christian – but only if you admitted to it. If you kept silent publicly – and didn't make enemies with your neighbors, you could practice your "little religion" in peace.
Christians disrupted the normal order of Roman society.
The "haves" hated them.
Slaves might refuse to do things they did formerly.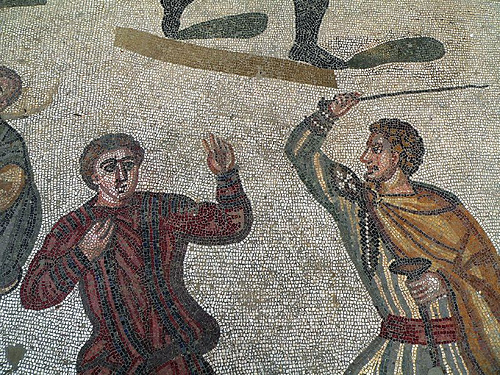 Maybe it was sex, or being debt collectors – not the kind we have today – but more of the break your arm type.
The rich of Rome always had plots and schemes in play. It was like High School, everyone trying to climb just a bit higher on the social ladder. It could get cruel. Slaves might be asked to take part in these plots. Maybe now, the Christian ones might not participate so eagerly.
The rich of Rome didn't like the way this new philosophy was affecting their lives.
And the Rich held all the power.
On the whole, Christians were less vulnerable to bribing, or favoritism. More Christians actually meant less business at the meat markets, and idol shops, and temples, etc…
Christians were not only bad for business, they didn't stay in their place well enough. Sure, they were humble and all, but they seemed to have a little more self respect than they should. Maybe there were pauses before the obligatory bowing before someone of a higher class.
And they were spreading some message about "no Greek or Roman, no slave or free – all equal in God's eyes".
I don't think James is saying that the rich or powerful should be despised. They should just be treated the same as anyone else. Not all rich and powerful people oppress, take advantage of, and abuse the poor. Not even back then, when to be at the top meant near impunity.
So what's the "so what" in all of this?
The big one I take away is this: my life should be a little puzzling, and maybe a smidge irritating to, and definitely different from people whose values are worldly.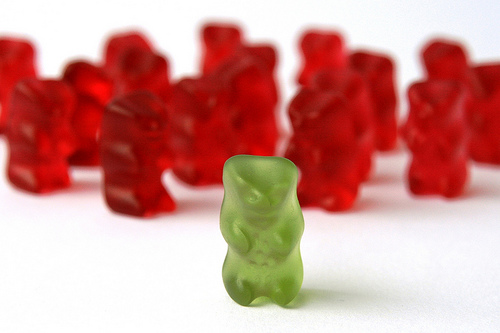 Our Lord was like this.
The ones who have bought fully into the world system should look at me, look at us, and see something they lack. That something should attract some, but should also be so different, and maybe, annoy others.
When I first became Christian I didn't want to become one of those kind of Christians. I wanted to be the kind that everyone said was not so different. I justified it by thinking I'd have more in common with them and be able to reach them better.  But in reality I liked being "in" the "in" crowd.
If I balanced it just right – I could be a fanatical Christian – but still one of the popular kids.
I think James would have told me to stop riding the fence.
If I'm too much like the world,
then I'm not enough like Our Lord.
And I want to be like Our Lord.
That's just one thing to take from this. But one of the things I heart about blogging is that it's two way. I get to share stuff – and you guys share back. So would you be nice enough to share what you take from this?
I adore learning from you guys.
I'm pulling up a chair
and sitting at your feet
and listening…
God Bless