… giving thanks always and for everything in the name of our Lord Jesus Christ to God the Father. (Eph 5:20)
Mondays are for Gratitude. Linking today with Ann's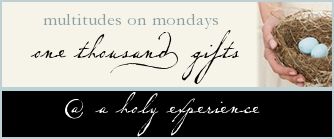 Thank You God…
#192 … that there was a time in my life when I had to be humbled. I was an arrogant Christian. Sure. I knew a lot about You, but had far too much pride. And I was laid low – and humbled.
#193 … that now I seek to keep myself humble. I don't ever want You to have to resort to that kind of discipline again. I consciously seek to remain as You were, during your earthly ministry, confident but humble. It's far better that way.
#194 …that Your Grace astounds me whenever I take a close look at it. Your forgiveness is unsurpassed.
#195 … that although You had no duty to forgive Your creations – You did. You are Love. Love forgives. It's an act of cosmic proportions but not very difficult math.
#196 … that I can look about in all directions but True North is the only horizon I see.
#197 … that Although this season of life is hard, I'm reading of You, writing of You , thinking of You, fellowshipping with Yours. The road might be bumpy and uphill but it's clearly Your road.
#198 … that it's far better to be on Your bumpy road than a smooth one leading away from You.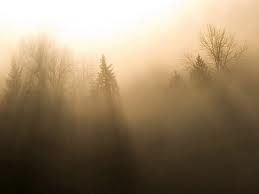 #199 … that most days aren't like this, This day my sleep deprived brain is nearly inoperable – straining so hard to even think. For someone who has always prided himself on being able to communicate, it's difficult when even words and thoughts struggle to get through the fog.
#200 … that the only time I'll feel physically good today, is when I'm lying down, eyes closed. But I'll keep going. I'll fight. I'll pray.
#201  … that I'm not alone in the fight.
#202 … that as I write this it feels exactly like when your driving and nodding off behind the wheel. You know, how you have to keep shaking your head to stay awake. But I'll find a way to do this – and I'll just find a way to do – period.
#203 … That You were with David, yet the boy still had to gather his stones, use his skill, keep his courage and wits about him, load the sling, aim at the giant, and let fly the shot that would fell the enemy. You, who could control everything – even our free will – choose not to. You let us make choices. It's a fine line between wanting You to control us – so that we can approach perfection – and being thankful that You let us choose.
#204 … that Lord, I can feel You here, strong with me, through it all. I can hear You just as clearly in the middle of brain "mud" –  caused by no sleep, as I could when I was in perfect health – and in many ways more clearly.
#205 … that You break through any obstacles to get to Your children.
God bless.