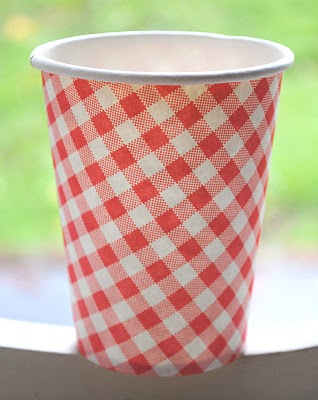 Our Lord has made us like Waterford crystal.
But I feel like a paper cup.
Still there is the Name.
This is part two, part one being yesterday. It's right down below if you'd like to peek. This will make more sense if you do (◠‿◠).
Anyway…
"the name"
As James writes it (James 2:7)
"the noble name that was invoked over you"
This name borne by the Christians to whom James wrote was "invoked" over them. When they were baptized it was in the "name" of the Father, the Son, and the Holy Spirit.
James doesn't say the name "Christian". He shies away from the name of Our Lord for the almost all of his letter. John does something like this too, not mentioning his own name in his Gospel. He calls himself "the apostle Jesus loved" instead.
But this name I bear? It should mean something. No?
I'm tied to the name and it with me.
I belong to the name, and He belongs to me.
And I can act like glass – but there's that 24% lead in me that makes me cyrstal.
It's there to add weight to my character – to add brilliance.
So it's not the best situation right now.
The body is all sorts of crazy.
The situation is … challenging.
And it's a chance to choose.
I can act like glass.
Nobody would blame me.
Most people are glass anyway.
I'll fit right in.
But I won't stand out either.
I'll do dishonor to the "name"
So today I fight this. It's been days since I had any meaningful sleep. I've been through this many times before. This is the point it all starts to break down.
I'm not going to "pretend" and act like bright shiny crystal.
I don't have to do that with you, right?
But I admit that I am crystal
maybe broken crystal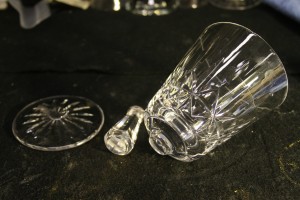 but crystal still the same – no matter how I feel.
I know you have your own trials today too.
And if you're reading this it's because you're crystal.
I'm praying today for strength to act like crystal, decide things like crystal, take this body and mind that feels barely like a paper cup – and respond like crystal.
In your trials this day know that you will be prayed for. Because I'll be praying for me, and every time I do, I might as well just pray for you too, huh?
And I know you guys. You're nice – so you'll want to pray for my sleep to get better. But I'm thinking that's not the prayer. It's just my body. It's just the thorn. If I'm not a Christian then my body is all I have. If I bear the name "Christian" then the body is only part.
So not to worry.
I want God's will above anything – even the things I want really really bad.
Like sleep.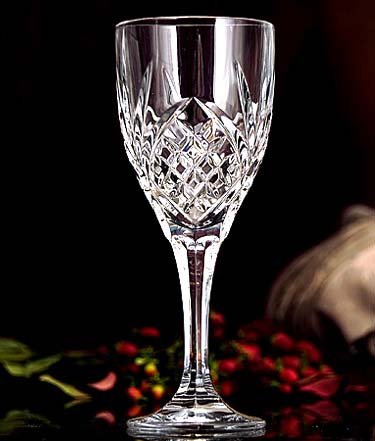 To respond like crystal
when we feel like paper cups
that's the thing.
And it's not pretending
because we we're Waterford,
we're Mikasa,
we're Swarovski,
we reflect His brilliance
and we have his "weight"
even if we feel paper cup-y.
God bless