… giving thanks always and for everything in the name of our Lord Jesus Christ to God the Father. (Eph 5:20)
Mondays are for Gratitude. Linking today with Ann's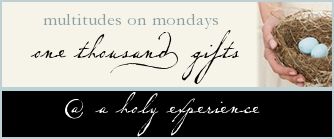 This counting makes me ponder questions like this. If today were the day that this life would end, and I entered eternity fully, would I be OK with that last day?
It's said to live each day as if it were your last. No?
So I ask the question…
and I'm thankful…
#207 … that the answer is yes.
#208 … that there are no regrets that could be rectified with one more day.
#209 … that everyone who loves me knows I love them.
#210 … that there are no last minute "sorries" left unsaid.
#211 … that there are no final "forgivenesses" to be doled out.
#212 … that although it's said that no man ever wishes, on his death bed, that he would have spent more time "at the office" – not an issue for me.
#213 … that although I can always be more obedient, I pursued Our Lord this last day. I spend lots of time doing that anyway – always with God's Grace making my imperfect human efforts – perfect.
#214 … that I am working as hard on my current dream as I've ever worked toward any dream – including yesterday. Of course this body doesn't want to sleep. I have my thorn in the side, so the body tires, and the brain gets fuzzy, and I get sick. So maybe I should modify that and say – given the limitations of this body I am working even harder than it allows.
#215 … that although nobody who is close to me really acknowledges my blog, and not one of them really reads my words. I'm OK with that. Our Lord makes me OK with that. I heart that.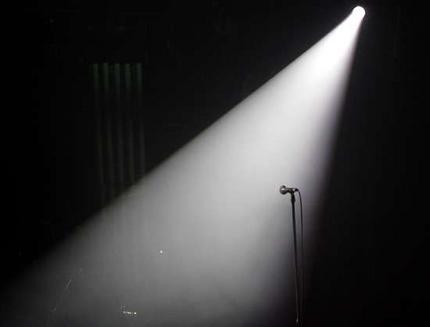 #216 … that although all my life I've sought to be Center Stage,  I'm OK now with the spotlight being elsewhere.
#217 … that while, in the past, I never really considered any success to be a success, without shouts of "Bravo!" (and two curtain calls) – now I'm satisfied with just two big heavenly hands clapping.
#218 … that it's not that I've grown. It's that Our Lord has grown me.
#219 … that if this were my last day, I wouldn't worry about standing before God and having to say, "Meh, sorry it's been so long since I talked to you but…"
#220 … that I've spoken with him within the last few minutes, and have been a prattling chatterbox with him for the longest time.
#221 … that although I know I haven't done love perfectly, my every human effort being imperfect – way imperfect sometimes. I love well. Or is it good? Either way, I do love – imperfectly but good (or well) – and then there's Grace.
#222 … that I wouldn't regret that I wasn't more accomplished on this earth, because it's love that matters here, not medals. I don't have many medals, and I do have many failings in my past. But I think I'd feel OK about not achieving more "earthly success".
#223 … that if asked by Our Lord, "How was that last day, Craig? You OK with that?" The answer would be yes. The last week? Yes. Month? Yes. Year?
#224 … Yes – but I'd be reaching for the Grace card.
God Bless.