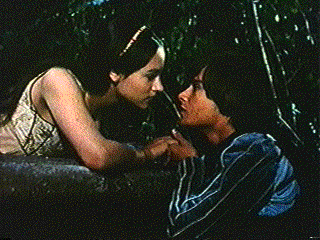 When I was a kid I had a Juliette. Her name was Laura.
And yes, she had a window.
And yes our families didn't get along.
And yes there was all the "wherefore art thou" drama.
And yes I would throw wood chips up against her bedroom window to get her attention – and she'd tip toe out, and off we'd ride – on our bikes.
But next to the mulch-y wood chip pile were rocks.
I threw one at the window once.
"Really?!" she chided.
Then no more of that.
The rocks, instead of bouncing off, might break through.
And that would attract attention neither of us wanted.
Because I'm thinking that her parents wouldn't have said, "Oh well it's shattered, but we can still kinda see through it, and even with that gaping hole, it still blocks the breeze a bit. And it's kinda pretty all shatter-y and stuff – maybe we'll keep it as is. Thank you Craig."
Nuh-uh.
I shatter a piece of the window and the whole pane of glass is useless.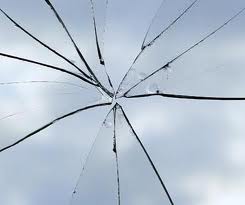 "For whoever keeps the whole law, but falls short in one particular, has become guilty in respect to all of it." (James 2:10)
Oh.
If I sin just once that's all it takes.
A perfect God cannot commune with imperfection or else imperfection gets zapped.
I wrote about that here.
It was a sad story for a poor guy with the best of intentions.
The Letter of James was written in the middle of the first century, from Israel. He penned it in a time when there was a thread of Jewish thought that graded sins, lesser to greater.
Those Pharisees we all love to hate?
They were very creative in creating laws.
"Woe to you, scribes and Pharisees, you hypocrites. You pay tithes of mint and dill and cummin, and have neglected the weightier things of the law: judgment and mercy and fidelity. (But) these you should have done, without neglecting the others. Blind guides, who strain out the gnat and swallow the camel!" (MT 23:23,24)
Those gnats, they always flew in for a drink and forgot to bring their floaties. And they'd drown in the wine. And so you had to strain them out. The Pharisees did that with the Law of Moses. They nitpicked the gnats, and in the process, noshed on the camel – the whole camel.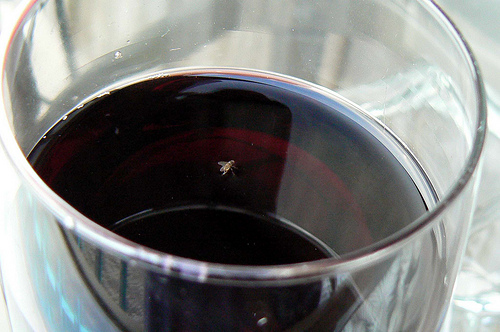 I think even the people who rejected our Lord as Messiah were still affected by his teaching.
And that's why, after his death, the Pharisees got eclipsed by rabbis and synagogues.
And they began softening and simplifying Judaism.
Part of this new way ignored every gnat, and only counted the big camels.
Still, there was the teaching of 4 Maccabees, a rabbinical work written right around the time of The Letter of James. It said exactly what he said, "For the transgression of the law, in small things or great is equally unacceptable."
Lord, I can't mess up, not one time.
If I do then I don't have you.
If I don't have you everything becomes meaningless.
If we don't have you then good and bad are the same,
and in the end nothing matters at all,
because it all…
ends…
and then there's nothing.
I heart that there is Something rather than nothing.
There is you.
But I can't have you if I've thrown just one pebble that even chips the pane.
There is no hope,
unless there is Grace.
If I accept your sacrifice on the Cross,
and I live as a living sacrifice to you,
imperfectly, of course imperfectly,
but with my heart toward you,
there is Grace.
And I have.
And I do.
And there is.
Amen.
God Bless.