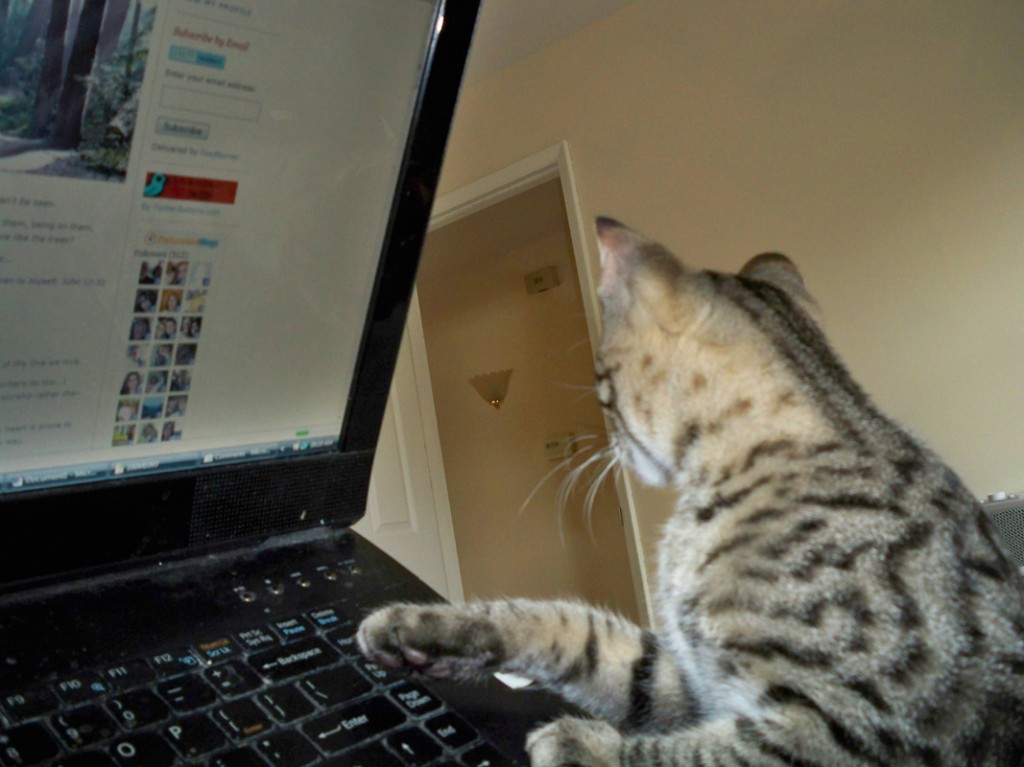 Laska the love kitty writes almost exclusively on Deep into Love. But today he says he has something to share here. In our ongoing study of the Book of James – he says he has insight. Here goes caution to the wind – we'll see how it turns out…
I here this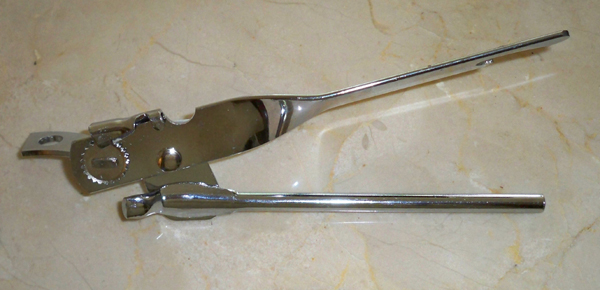 an I no it iz fud – th nise wet kynd an I run to it
I see this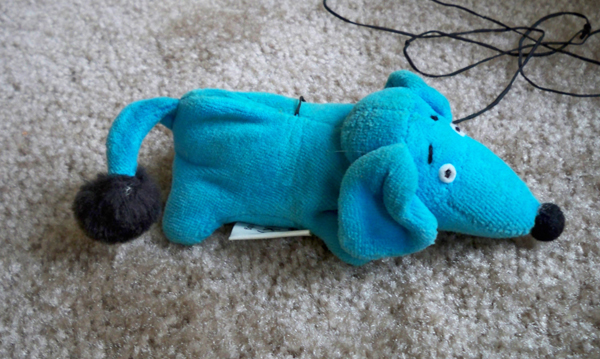 an no it is time for chayse an kach an I run to it – it iz onli dogz i lyke – i chew on hiz fase
I m kat an I jus du theez thingz – bucuz i m kat – i lyke beeing kat
i see lo playse – frum hi playse an I jump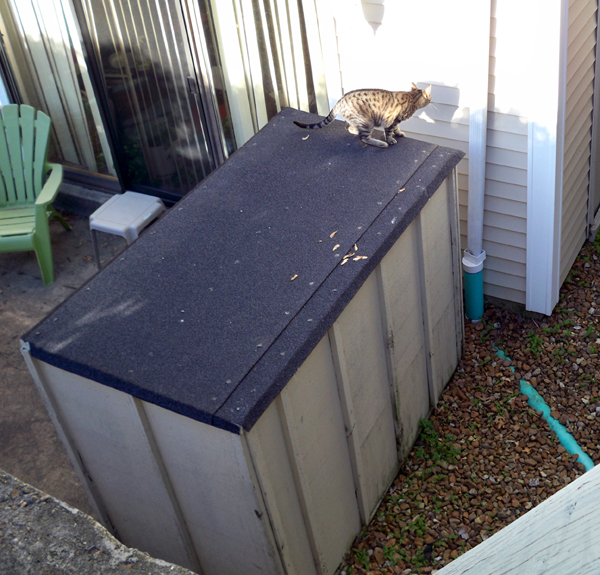 an yes it was long jump – i am amayzing kat
I see this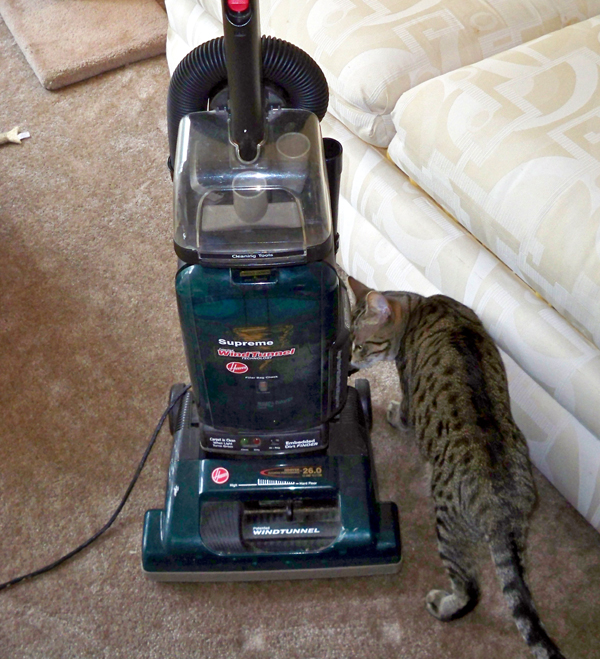 an I doent lyke it and I run away
I do thingz becuz I m kat
I lyk my fud in this dish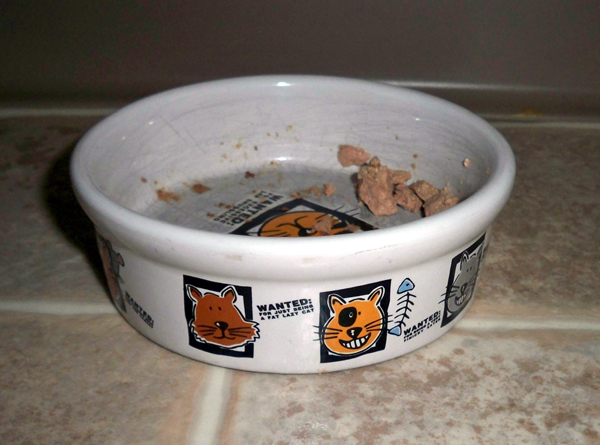 an i eet du not nede fork or nife
I skrach thingz
I meow
I run in tunnelz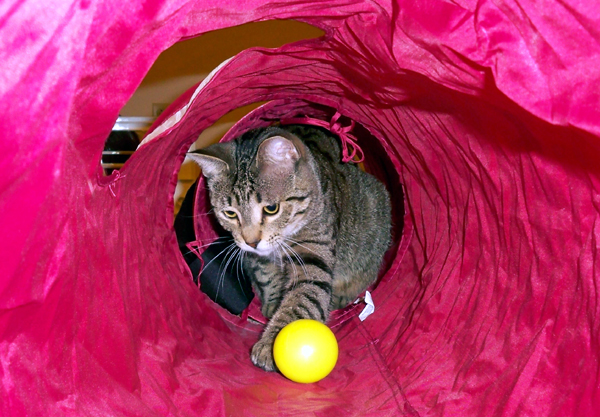 I sleep many tymz
but u are huminz so u shud speke and do lyke huminz
an u r Christians (kreg mayd me spel this wurd rong) so u shood be lyke Christians.
u shood luv kitteez – an luv huminz, an sey nise thingz an obay yore hevenli father lyke I obay kreg – (wel not lyke that – he sez doent skrach prity thingz) but u no what I meen
that iz awl
now here iz kreg
James 2:12 reads, "So speak and so act as people who will be judged by the law of freedom."
The words "speak" and "act" are grammatically what's called "present imperatives". They imply habitual aktz – acts – sorry. I love because I'm His. I obey because I'm his.
I have this heart in me that he recreated and I just want to do what he wants. I mess up because I haven't learned enough, practiced enough, I have an old nature that fights the new.
But when I do mess up – I know it's not me.
I know I don't want it…
no matter how much I want it.
Know what I mean?
I know the difference between my "habitual acts" done of love, for a Father who is LOVE and the ones that break the habit.
I walk one foot at a time because it's habitual. If I'm His, and I am, I follow the law of freedom, God's perfect law of love, and I do so just by habit.
It's no big thing.
It's just my thing.
It's just our thing.
More tomorrow – and likely all typed by hand – not paw.