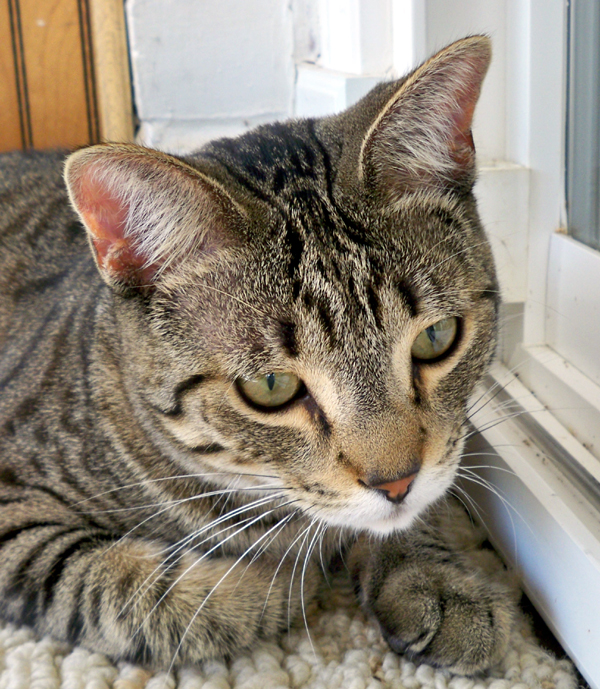 So yesterday Laska the love kitty gave me a lesson on acting every part of the cat Christian I say that I am.
Laska pounces because it's his nature. I "speak and act" in love because it's mine. When I disobey, however enjoyable it may be, it goes against my nature – and I feel the chill.
The chill could be because of the second half of James 2:12
So speak and so act as people who will be judged by the law of freedom.
"What's this law of freedom?" you say. In case you missed it and are a wee bit curious – it's here.
And I guess I should straighten this out.
Didn't I just say yesterday that I obey out of love, and desire, and nature – and not because of "judgment"?
Yes. Yes I did.
And am I saying now that I obey because there's a judgment on the way?
Yes. Yes I am.
Nice.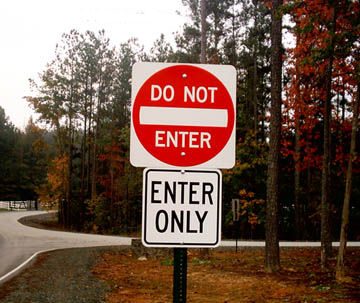 I know.
The thing is, I heart the warm and fuzzy parts of faith as good as anybody but I can't ignore what's in front of my nose.
This "judgment" part is certain. If I'm in any doubt – James uses a special Greek-ish word combo.
First, a noun acting like a verb, a participle
μέλλοντες
(pronounced – melontess – accent on the mel)
then…
a passive infinitive, in this case, "too be judged"
κρίνεσθαι
(pronounced kreenesthai – accent on the kreen – and we shouldn't forget to sound all Greeki-ish when we speak it.).
This combo makes the first part, the participle, the "will be" part – point to a future action which is certain to happen – that would be the second part "being judged".
I take the hint.
There is a judgment in the offing.
To ignore it is to ignore a red light at an intersection.
And just in case I missed the hint that my acts of love, or not love, will be reviewed at a later date, verse 13 arrives on the scene with fresh troops:
"For the judgment is merciless to one who has not shown mercy; mercy triumphs over judgment."
Oh James, you were so clear with the "judgment is merciless part". Why muddy the waters with a "mercy triumphs over judgment" part?
But then it hit me.
I am to love because it's my nature – but also because there's a judgment coming.
And there's a judgment coming – but it is all "triumphed over" by mercy.
A judgment without mercy and we're all in trouble. Mercy with the judgment – well that just rings of …
what's the word…
it's on the tip of my tongue…
oh…
Grace.
So James, why don't you just come out and say the "right" word – the word we all know and love.
Ohhhh, because "mercy" is an OT kind of word. It's your kind of word. "Grace" is a Paul kind of word, a NT kind of word.
I suddenly see how it all ties together. The same but different but somehow it works…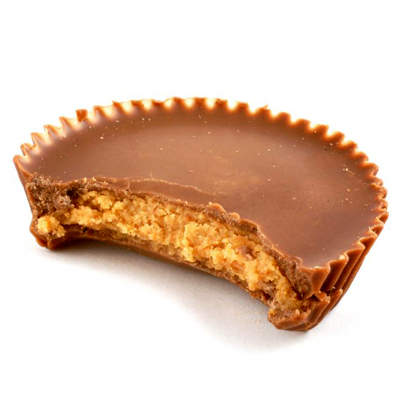 like a peanut butter cup.
James 2:12 and 13 are like a peanut butter cup.
It's that OT / NT "difference" that people who don't believe like to point out – and to be honest, bothers us all just a little. No?
But then, I guess, the Bible we have is like a peanut butter cup too.
There is Grace in OT where everyone says there isn't.
There is Judgment in the NT that we like to gloss over.
Mercy is Grace.
Grace is Mercy.
I obey out of love.
I obey because there is judgment.
But Mercy and Grace trump judgment.
Aaaaaaaand…
Mercy walked the earth,
and has a name,
and a couple of big holidays in his honor,
and is our only protection
against that big hammer of judgment that is to come.
Guess we should hang out with Mercy. No?
God bless