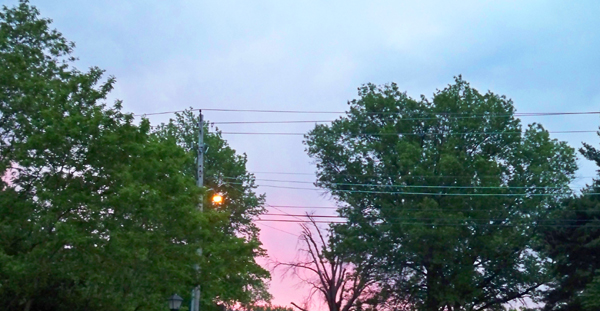 The Sun is rising as I write this. The horizon is pink and purple and blue – pastels. But there is no Sun yet – just the hints of it. Still we call it a sunrise – even before the dawn.
Birds began to sing when the hint of light – with no color – appeared on the horizon. They sang in the dark – in anticipation of the sunrise – a wake up call to the earth.
I can tell a lot from this context.
The air is heavy. The "blue time" didn't really happen this morning. The sunrise colors are pink, purple, red-ish in nature. All of it tells me the day will begin with clouds.
I go outside and look skyward. There's enough light to confirm what it all tells me.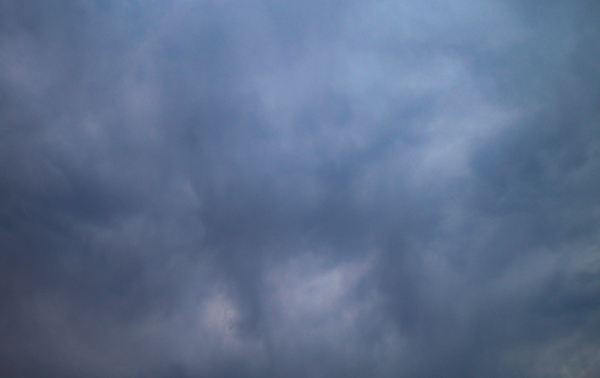 Clouds.
Every piece of the dawn works in concert – and says so much.
This is the part of the Book of James without which I can't understand the whole letter. It's the part, that without the whole letter, I can't understand.
So also faith of itself, if it does not have works, is dead. (James 2:17)
And just like the colors and songbirds come before the sun actually rises – and tell me things. The first two words of this verse, in the Greek, do the same.
οὕτως  καὶ
(pronounced owtose ki)
Simple words, but if I take them to heart, I know not to take this verse out of its context – like we all have at one time or another.
The words are "so, also".
They tell me that this verse ties in with verse 14 and the mini parable of 15 and 16. Those verses are part of the predawn hints.
After all of the predawn hints,
the Sun peeks over the horizon of the verse,
and together with these crucial predawn words,
announces that faith without corresponding works is ineffective to save,
it is useless,
it. is. dead.
If you'd like to take a look back at what I discovered about verses 14, 15, and 16, it's here,  here, here, and here.
But even without "study" the predawn verses read pretty clearly all strung together:
What good is it, my brothers, if someone says he has faith but does not have works? Can that faith save him? If a brother or sister has nothing to wear and has no food for the day, and one of you says to them, "Go in peace, keep warm, and eat well," but you do not give them the necessities of the body, what good is it? So also faith of itself, if it does not have works, is dead.
The first words of verse 15 are crucial – "so, also"…
and this one is too…
νεκρά
(pronounced nekra – but remember that's a Greek, slightly rolled "r" and the emphasis is on the second syllable – we can tell because of that little accent mark)
It means, quite simply, "dead".
Some have tried to soften the word and translate it as "barren" or "unfruitful".
But nope – dead. means. dead.
It could mean a little more…
but no less…
And this is where I get to pick up next time.
This is a cornerstone verse of the New Testament.
I don't mind slowing down and taking in all of its sunrise.
Hope you don't either.
Please come back…
God bless