Here comes just about as wild of a theological theory as you will ever read from me. And I don't speak from Sinai, and I could be all wrong on this – it's just my opinion. But from the very first time I heard this story I needed an answer.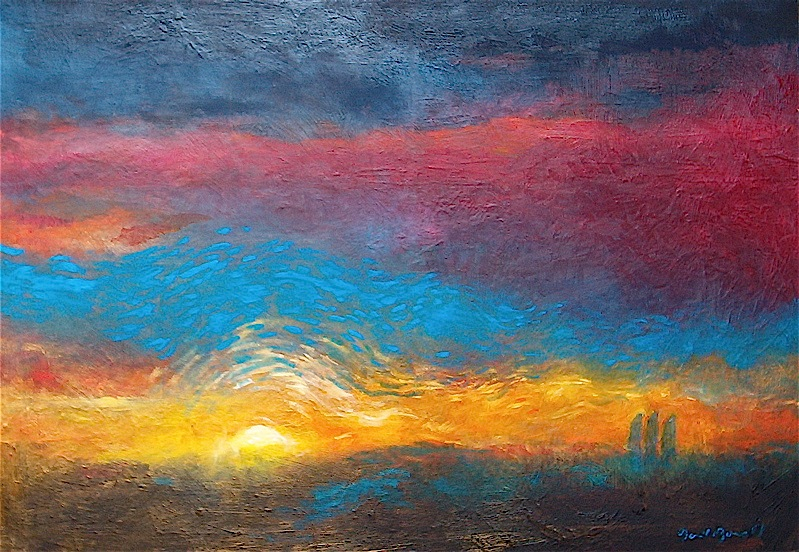 source
Two people are walking along a well worn and wide path. Saddened and confused they try to piece together something from the remnants of disappointment.
One of them has a name and he may have been a father of one of the apostles, or a husband of one of the Mary's at the foot of the cross, or both. This guy? He knew Jesus.
And as they're chatting Jesus sidles up next to them – and they don't recognize him.
What's up with that?
Luke gives a one line explanation, "their eyes were prevented from recognizing him". He liked explaining things, Luke.
Literally the word for what happened to their eyes was that they were "held". Some translations say God stopped them from seeing, but the text doesn't say that.
Bottom line is they just didn't recognize him.
And they weren't alone in this. The Mary who saw him at the tomb, she thought he was a groundskeeper. What's up with that?
Here's the wild theory.
As humans we're either growing or decaying. Our bodies up to a certain age, maybe 17 ish for a girl and 20 ish for a guy, create more cells then are discarded. Then for the rest of our lives more cells die off than are created.
But that means, there must be some moment after the growing, and before the decaying, that the body creates exactly the same amount of cells as it discards.
Lock in a moment before that and we'd always be growing and changing.
Lock in one after it and we'd die.
But…
What if our resurrected bodies are transfixed in that magical moment where there is no growing or decaying – but just being?
I look at me, for prom at about 18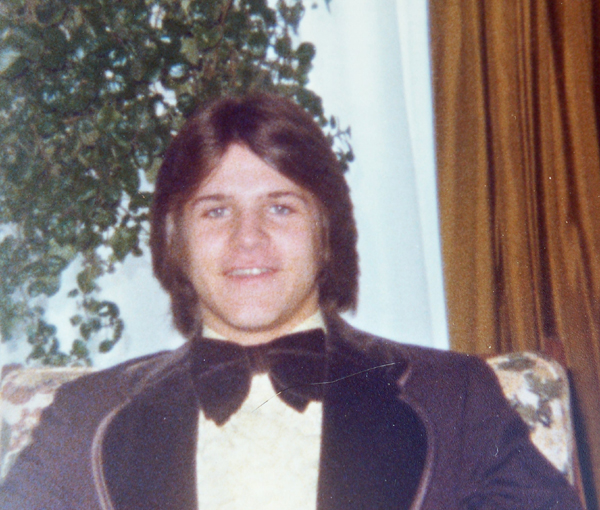 and me at a beach volleyball tournament at about 33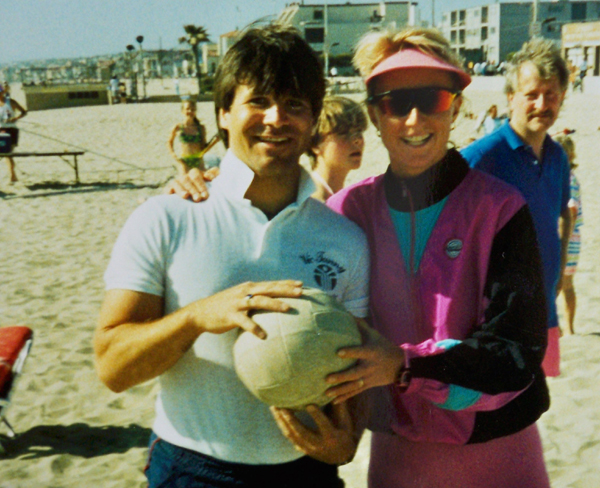 and I look kinda the same – but kinda not.
Our Lord at age 20 – then at age 33 – he looked kinda the same – and kinda not.
But if you knew the 33 year old me – and then began talking with the 20 year old me – you'd recognize things gradually. The pattern of my speaking, my laugh, my eyes, my mannerisms. You'd think, "Don't I know you from somewhere?"
Is this why they didn't recognize him – but then suddenly they did – and only after walking with him for a little bit, and hearing him talk, and sitting with him? This 20 year old Jesus would have "held" their eyes, prevented them from recognizing him for a while. No?
Really, don't we all wonder what the resurrected body will be like after this one we have is done? I'll take that 2o year old body please and thank you. And if you're a girl – would you want to trade out of that 17 year old body?
There are no tears in heaven so if you get there and you want to order up a 30 or 50 year old body I think God'll say OK. I'm guessing you won't.
So suddenly it's not so weird that those guys wouldn't have recognized someone they knew so well. And Mary at the tomb? I can get why she didn't either.
And all those Roman and Jewish authorities prowling the streets looking for that body that would disprove and destroy Christianity before it even go started – but not finding it? Like parables that revealed truths to believers but hid the truth from the "rejecters" he may have been right in front of their eyes the whole time.
Call me crazy – but I haven't heard a better explanation. Have you?
Just sayin'.