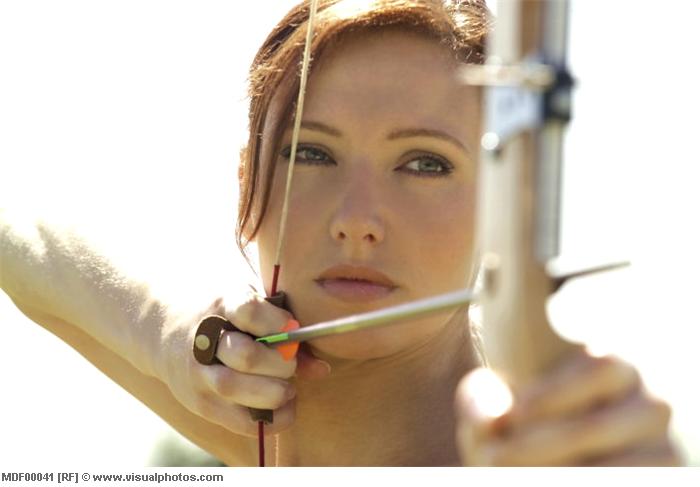 source
There was a certain person who had some arrows, a target, and a pretty forest-lined range in which to shoot.
She was told by the owner of the range to keep within the well-manicured lane and stay out of the dark forest. If she entered the forest, which belonged to another owner, he couldn't guarantee her safety and the fine would be well in excess of what she could afford.
It shouldn't have been much of a problem.
It was a wide lane and she was a good shot.
She set the target and shot an arrow – bull's eye.
She proceeded to draw more arrows. Some hit center, some off center, some barely on the target.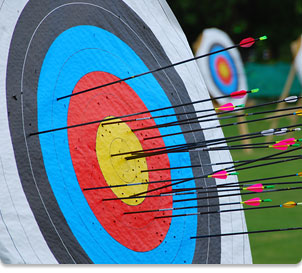 Then there were those that missed the target – some by a little, some by a lot. She meant to hit the center every time. But who shoots perfect arrows?
Then came that arrow that missed by a mile. It landed in the forest and she thought, "I have to go get it. Right?"
But there was that warning about going into the forest.
She looked around.
No one was there.
Off she went.
She figured she'd be right back – and after all, didn't want to lose the arrow.
In the forest the sunlight was dim.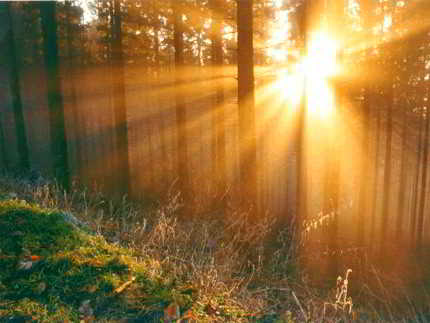 source
She missed it a little but at least there was a campfire ahead. The arrow wasn't really in that direction, but the fire looked inviting and there was a party there with lots of people having loads of fun.
She stayed for a while but eventually felt the need to shoot arrows at the target again. She excused herself, got her arrow, and went back to the range. "It hearted that party," she thought, "but I probably shouldn't have gone."
Once back in the range she shot more arrows. Some of them hit. Some of them missed.
It was funny. Earlier she couldn't hear the party. Now she couldn't hear anything else.
It beckoned.
But the only excuse for going into the woods was to miss the target badly.
She wasn't that bad a shot.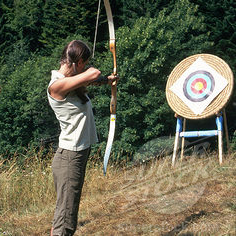 Then came an all too clever idea.
She moved the target from the center of the tree lined lane, directly in front of the trees of the forest.
She shot arrows. Some hit center, left, right.
Then one missed the target by just the tiniest bit. "Darn!" she cried as the arrow flew into the woods.
She just missed by a little but she had to retrieve the arrow.
She stayed at the party a bit longer this time and didn't mind the absence of the sun so much. Eventually she went back to the range. But with the target resituated there were more and more excuses for her to venture where she shouldn't…
Part two of the parable – if you hearted part one – is here.
Oh, and before I forget, because it's a story – a parable – I link today with a true storyteller…