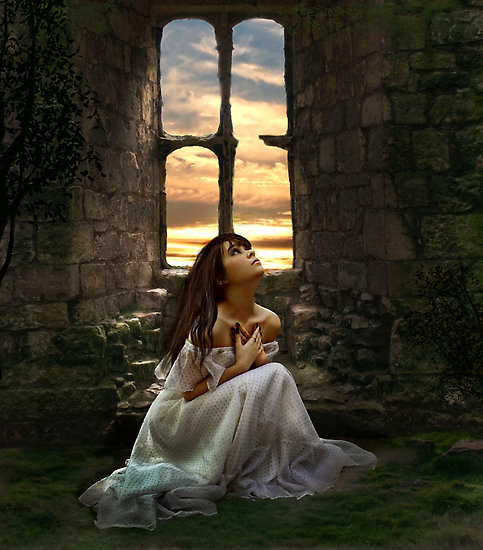 I heart this! source
If you just clicked over from Deep into Love – skip this paragraph. If you are here for Deep into Scripture – please read on. I know we've been working out what "works" is, here, lately. But today I'm finishing up something uber-important on Deep into Love, my other blog – it's about forgiving the unforgivable – and I want it finished today – so it's invading Deep into Scripture's personal space. It'll make more sense if you skooch over there to the right – to the top of my sidebar – and click on my Deep into Love banner, and begin there. Because what's below? It's actually right in the middle of things. It's the first time I've done this cross-sharing of blog space – hope I'm not violating any interweb laws.
♥✞ღ
You're still holding onto the bad stuff right?
Both hands.
Inside them,
inside your hands,
inside your arms held tight,
inside you,
is the unforgiveness.
So hold it tightly.
Now, squeeze what's inside, draw it in closer to your chest, and let the tension build up. It's generally not good to let things build up – but it's okay here. Because it's going somewhere.
Now…
slowly raise your hand away from your chest,
up across your face,
and slightly above your head,
and out just a little bit.
And eyes closed,
hands squeezing,
arms held tight,
feeling the need to release the tension from both,
ask God to take it from you,
and forgive for you,
that which you can't forgive yourself.
And now open your hands and release what's inside. Push it away gently, like you're pushing a little boat off in a lake, or in calm seaside waters.
Push it maybe once,
maybe twice,
maybe three nudges…
or more…
and ask God something like this, "Take this please. I can't forgive, please forgive for me."
Push it away,
release it,
and feel release of tension in the arms and hands.
Envision the little boat on the water floating away,
and slowly bring your hands down,
and keep thinking about that boat drifting off in the water.
There it goes, off to God.
Think about all the sin Our Lord has forgiven – this one more is no big deal for him to bear. And he likes to bear our stuff.
Love bears all things.
And breathe in deeply, and breathe out.
Maybe shake the fingers out a little,
and roll the shoulders,
and feel the calm,
and breathe in the peace.
It's not just some psychological thing
and it's not meditation or magic.
Used like this – it's prayer,
and it's all God.
That's where the faith comes in.
Without faith that God can take this, and forgive what you can't – it's just a Band-Aid over a wound that may never heal. But if God is God. And God IS God. Then he can really forgive someone for us, through us, when we can't forgive.
And there you go.
I hope it helps.
It might be something to do again later, alone, now that you know how to do it. Because reading the words and doing it at the same time – it might divide attention.
But I think just do it one "official" time.
It's a form of prayer – we can call it a "capture and release" prayer.
From the day I did it, the man I could not forgive, although he remained the same, something changed in me. Understanding came from somewhere, and compassion was birthed.
Something from nothing, that's a miracle.
I'm thinking right now, that it's good that it's a weekend.
Because this is one of those times I heart.
I'll be praying about this,
for you,
all weekend long,
Nearly ever hour.
It's gonna be my thing.
I heart praying for you all.
One more thing…
If you're reading this, would you pray for everyone giving this a try. There is power, I believe, when we pray together.
"Where two or more are gathered in my name I am there." (MT 18:20)
God bless.