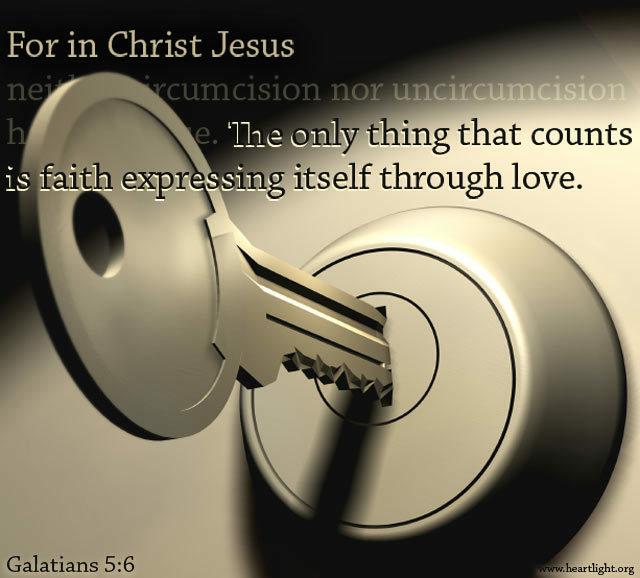 source
The words above?
Who wrote those words?
They sure sound like words that James would've written. They fit very snugly in his letter. It'd go like this, "Faith without works is dead. The only thing that counts is faith expressing itself through love."
But they were written by Paul.
Who'd he write them to?
The church in Galatia, in what we now call Turkey.
And a side thought – sorry for the interruption.
Isn't it strange that nearly the whole Arab world was once Christian? Egypt was a hotbed of new and powerful religious thought. All of North Africa – Libya, Morocco, all along the coast of the Mediterranean – all Christian. Syria, Jordan, all that troublesome area surrounding Israel, the "Palestinian State", parts of Saudi Arabia, Iraq, even Iran, and all of Turkey – Christian.
Christianity converted first, and without a sword conquered Rome.
Islam conquered Christian lands, converting by the sword…
enough said.
Anyway…
Paul was writing the letter to a people who began the faith just fine. But now they were being convinced by some teachers with a strong Jewish bent, that they better obey the law of Moses in addition to their new found "grace" thing.
"You who are trying to be justified by law have been alienated from Christ; you have fallen away from grace. But by faith we eagerly await through the Spirit the righteousness for which we hope. For in Christ Jesus neither circumcision nor uncircumcision has any value. The only thing that counts is faith expressing itself through love. (Gal 5:4,5)
In context, Paul reminds them that there is a "day" approaching and if they want to go the way of "law" they better perform that "law" 100% between now and then.
That's what it means to be without Grace.
He had told them that he couldn't believe they would trade in the great beginning they had for the older, incomplete, and lesser, message.
Prophets had all yielded to the one perfect Prophet.
The kings of Israel had all now yielded to one eternal King.
The sign of circumcision was now baptism.
The law of Moses had given way to what James calls, "the perfect law of freedom".
The 10 Commandments were summed up inside and outside by Jesus himself, "Love God, love others"…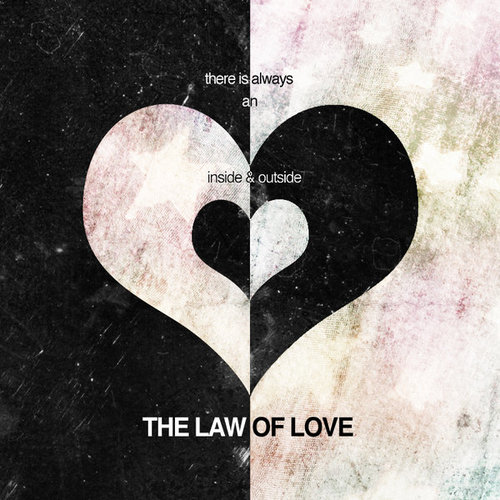 source
The Old Testament promises were fulfilled in the Messiah.
And we fulfill them too, through him.
How?
This is the way I see it.
First, of course comes "the moment". It's the moment that we decide not to live all for me, with a little bit of God bandied about. But, rather, to live all for Jesus with a little bit of me brandished now and again.
It may be a prayer,
it may just be a decision,
but there is a "moment" when the heart changes.
And after the "moment" comes a lifetime of "faith working through love".
The quest for perfection – and Grace for the quest.
A life of Christian faith mingled with works…
empowered by the Spirit…
and following the law…
not the "law" of Moses…
but of Love…
and doing "works"…
not works of the law of Moses…
but works of the law of Love.
Oh, so much more I need to dig into here…
Please come back.