source
And so, yesterday, my clever little plan to define the word "works" by using the context of the entire New Testament hit a snag. What our Bibles translate as "works" is not always the same word that James used when he wrote, "faith without works is dead".
Oh, and there's a lot of talk about "daisies" here – if you get confused just click on this post and it'll fix you right up.
I thought about it. And while I think the other words, like
πρᾶξις
pronounced Praxees (emphasis on the first syllable)
have a use. I think, for now, it's best to just look at the instances of the actual word that James used:
ἔργον
pronounced like "air gone" – emphasis on the first syllable.
And even one step further. James uses the plural, "works" – so I figure I should narrow the search to just the plural, "works".
All this because I said that "works" means basically two things in the context of salvation: one being the not so adequate "works" of the law of Moses, and the other being the much more adequate "works" of law of love.
And the biblical context for the word "works" as it refers to salvation is narrowing.
for instance…
yesterday I found a whole bunch of "works" in the Bible that mean "miracles".
Those are not…
And I can't ever use this word without thinking of…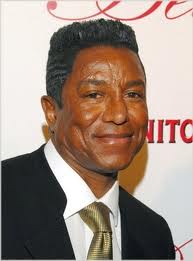 source
Jermaine Jackson.
… those words aren't really germane to the topic.
Miracles are kind of like daffodils in our field of daisies.
So I come to the next germane "daisy", the next "works" in the New Testament, and here it is…
He was a man.
He was probably an older man.
He had respect that came with time on the job.
His job was to set up and enforce rules.
The job was developed because there was a time when the rules were totally disregarded and it ended in disaster. During the time of disaster the people were determined to make sure the rules were clearly spelled out. I think, in an effort to be certain they would never be broken again.
The problem with rules is that they always have loopholes – they just beg to be broken – or manipulated.
The man was a Pharisee, and one interested in questioning Jesus about his message. So he came, by night, probably so he could do so in secret. And he asked Jesus to explain things.
Our Lord began explaining about salvation,
and being born again,
and about how believing in him brought eternal life.
And then he talked of those who prove they don't believe in him – by their actions.
My mom always said," actions speak louder than words."
And this is the verdict, that the light came into the world, but people preferred darkness to light, because their works were evil. For everyone who does wicked things hates the light and does not come toward the light, so that his works might not be exposed. But whoever lives the truth comes to the light, so that his works may be clearly seen as done in God. (John 3:19-21)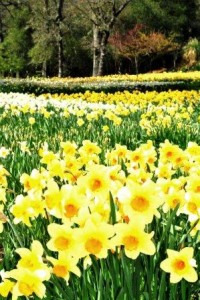 And so after narrowing the context …
and eliminating daffodils…
because they're big and pretty…
but not Jermaine Jackson…

and not daisies…

here is a new kind of daisy…
a black daisy…
evil "works".
"Works" not done by people who believe, people determined not to sin, but who sometimes do. These black daisies are intentional and deliberate acts by those wanting nothing to do with the Light – with God.
And the little hamsters in my head are running on the squeaky wheels…
And the wheels are turning…
more tomorrow…