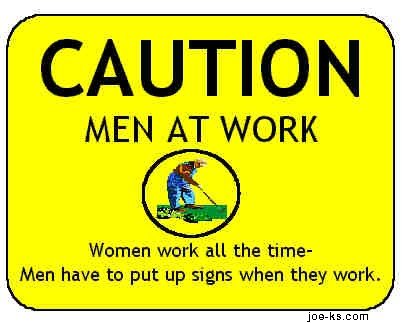 source
These people had a job to do. We assume they were capable of doing the job. We know their job was to keep watch over a family while the head of the family was away.
We assume that the head of a family isn't going to leave his family to be watched over by an incapable group of people.
But to be honest, all people are human – silly humans.
This is just a story. It's not a real person leaving, or real people watching a real family. It's a mini parable – a one line parable.
It's told in a single bible verse, wrapped up with some other verses that we've heard a lot of in the last couple of weeks.
A guy predicts for the second time in 25 years that the Rapture is on the way – complete with day and hour. I remember the first time he did it.
As a new Christian at the time I wasn't armed with enough information yet to wrap my head around the idea. So I did what I always do. I studied Scripture.
By the end of a couple of days I knew that the poor man's math was off, and I knew these verses up ahead, and I got the message of the verses clearly as a newly washed window.
Just be ready at any time.
But of that day or hour, no one knows, neither the angels in heaven, nor the Son, but only the Father. Be watchful! Be alert! You do not know when the time will come. It is like a man traveling abroad. He leaves home and places his servants in charge, each with his work, and orders the gatekeeper to be on the watch. (MK 13:32-34)
The Master has left us behind. We know he's coming back. He entrusts us with responsibility to behave well while he's gone. He entrusts us to protect what is his while he's off on the business of ordering the entire universe.
But to be honest, all people are human …
silly humans.
How does he have so much patience with us?
Oh, and by the way, tucked in near the end of these verses…
Did you notice that daisy?
"…he leaves home and places his servants in charge, each with his work…" (MK 13:34)
The people left behind had "work" to perform.
That's clearly a green daisy.
We have stuff to do.
We do it.
It's just stuff.
It needs to get done.
Nothing to see here…
just move along…
just people doing their thing…
just doing their "work"…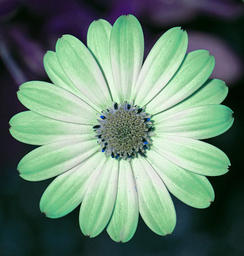 source
The daisy only has a hint of white in it because not all of those left behind are preparing for the Masters return. All of them (read us) are entrusted, but as we saw a few weeks ago not all are on the job.
A green daisy with a hint of white.
The tally so far…
•    Three green daisies (just things done)
•    Two white daisies (good works)
•    a hint of yellow daisy (work of the law of Moses)
Next up – a white daisy that we aren't even going to count…