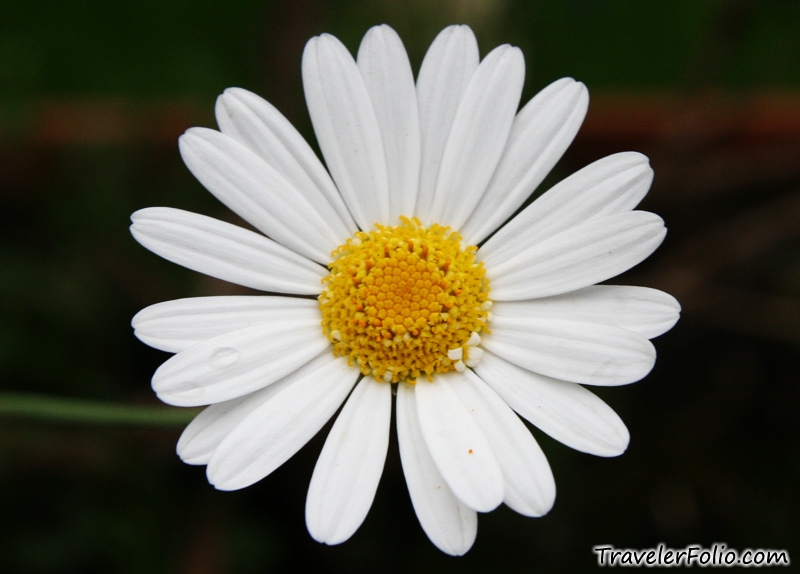 source
In the New Testament there are some daisies that are pretty much a lock to always be white. Our Lord's daisies, whether they be purple, or just green, or flat-out white, all have absolutely no shade of black whatsoever in them.
If you're just coming into our ongoing study of daisies – and you're thinking, "I don't remember any daisies in the New Testament, or any daisies that Jesus had." Or if you're wondering why we're studying daisies at all – it's all explained here. You really have to read that or this will all make no sense at all.
Even our most pure of white daisies has some element of sin and it. This broken world swims in the universe of consequences that trace their way back to one black daisy.
The consequences were set in motion before the Garden, by a decision made in eternity – by the Evil One. Then, when we chose, as humans, to place ourselves on the throne instead of our God, it became impossible for any of our daisies to be spotless.
Not a single one of my daisies, in this whole earthbound life, can ever be purest white.
Thankfully we have one really important word…
Grace.
But all of God's daisies are guaranteed 100% pure, and 100% white, regardless of their apparent color.
And so, I have a daisy problem.
What to do with Our Lord's daisies?
The daisies below are all daisies concerning his mission. So I'm sure they're all a mix of green, white, and purple, and even yellow – but they are all peculiar to God. It makes me think that maybe I should reclassify the white daisies as white-ish – and then heap all of Our Lord's daisies in their own separate – and 100% white category.
Until I figure this out, this is what I'm going to do – all of Our Lords daisies, for now, go in the perfect category – his category – a new daisy. Perfect daisies?
Glowing daisies?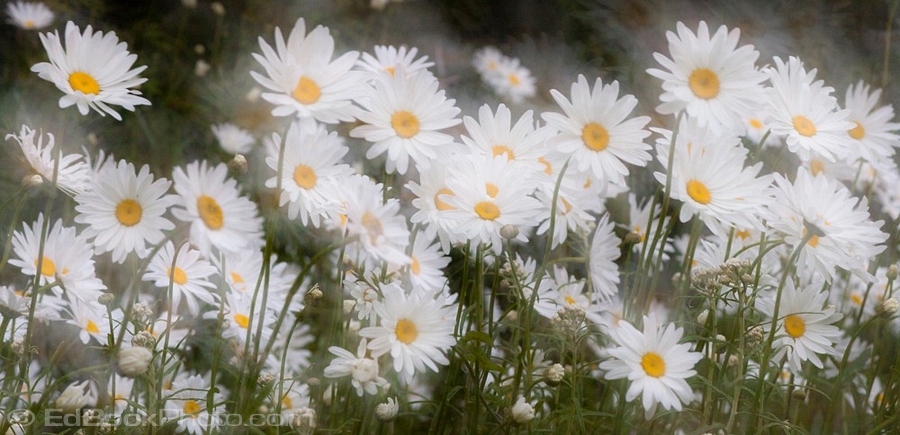 source
Jesus said to them, "My food is to do the will of the one who sent me and to finish his work. (JN 4:34)
For the Father loves his Son and shows him everything that he himself does, and he will show him greater works than these, so that you may be amazed. (JN 5:20)
But I have testimony greater than John's.[the Baptist] The works that the Father gave me to accomplish, these works that I perform testify on my behalf that the Father has sent me. (JN 5:36)
So you guys, what to do with Our Lords daisies – the daisies that no matter which color they are – are always white, and no matter how mundane they might seem, all purple, and even the purple ones, to him, are just kind of green…
A quandary. No?
Input…
Gimme gimme…
Please and thank you…