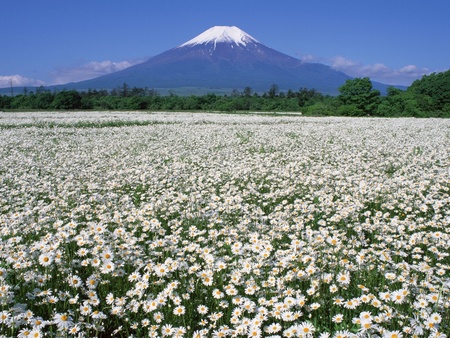 source
It's a good day to pick biblical daisies.
For anyone just now joining this Bible study, the short of it is…
works = daisies
the long version (reading time about 3 minutes) is here. If this is your first day of daisy picking, please go there, or this will make little sense.
Now the daisies of the day…
From the 6th and 7th chapters of John…
First, there was the feeding of thousands with fish and bread – although not an official daisy for counting purposes, I think we can safely call it purple.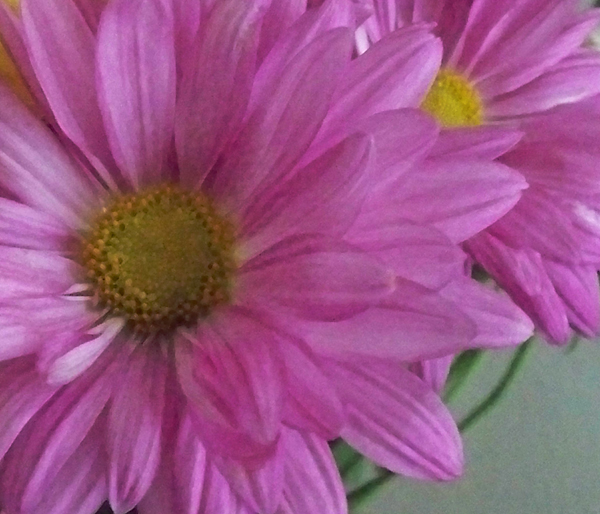 It was a big miracle and all the people hearted it.
Then the next day Our Lord explains to them that the only reason they were following him was because of his purple daisies. And also that they shouldn't be so concerned with the daily bread of life – but The. Bread. Of. Life.
They needed more of him,
but they wanted something else.
Two daisies present themselves in the text…
One purple…
So they said to him, "What can we do to accomplish the works of God?" (JN 6:28)
One white…
Jesus answered and said to them, "This is the work of God, that you believe in the one he sent." (JN 6:29)
Jesus tells them not to worry so much about the purple ones, but rather, to pay attention to the white daisy of faith.
And after studying the book of James for months, and translating it from beginning to end, I hear James clearly when he says (my paraphrase)
"the white daisy of faith,
without corresponding daisies
is dead".
Faith is more than just "believing"…
faith is doing the white daisies…
imperfectly, but the best we can.
I think it's because the purple daisies of Our Lord brought in such big numbers, that his brothers, who did not believe in him – James among them…
wanted him to go to Jerusalem…
the big stage…
to show them big purple daisies.
I think also that our Lord knew when the right time was to go to Jerusalem. And at that time they wouldn't get big purple daisies. They would get the biggest one – and most of them would refuse to believe that it was purple at all.
Two more daisies…
One purple…
So his brothers said to him, "Leave here and go to Judea, so that your disciples also may see the works you are doing." (JN 7:3)
One black…
"The world … hates me, because I testify to it that its works are evil." (JN 7:7)
The thing is that any imperfection in a daisy – in the eyes of a perfect God – makes it incomplete and inadequate.
Yesterday I discovered that only the daisies of Our Lord are truly white.
Even the best of our white daisies is only white-ish.
Today I find…
that Our Lord says…
that white-ish…
is…
in effect…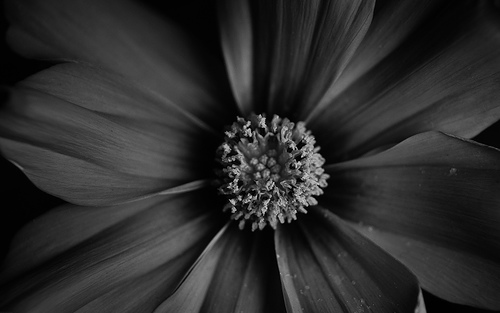 source
black.
That's sobering…
That's an entirely hopeless situation…
Unless…
there is grace…
And…
There. Is. Grace.