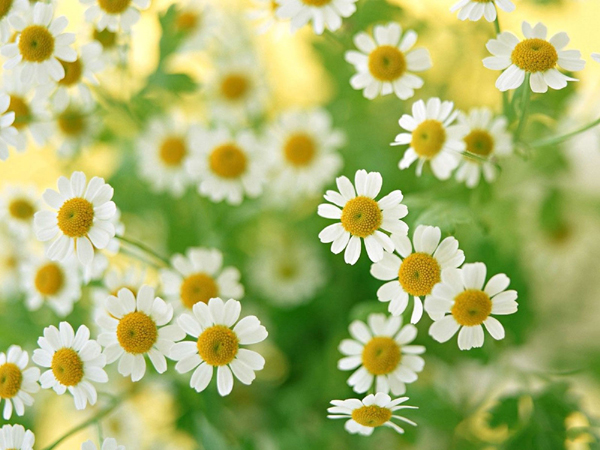 source
This is a momentous finding!
And I just kind of glossed over it yesterday.
I began this study of daisies in the New Testament in order to get what the Bible says about "works" – "works" being a word that is only defined by context, and the Bible being the context I'll use to define the word.
If this is your first time reading of this study of daisies – please read this first – otherwise what's up ahead may not make much sense.
I respect the teaching of the great theologians of the church, but what I respect more than anything else are these collected writings that the church holds as the inspired word of God – the Bible.
And the words in the Bible that perk my ears up more than any others, are those red letter words – the ones spoken by God as he walked this earth as one of us.
And Our Lord said this,
"This is the work of God, that you believe in the one he sent." (JN 6:29)
Did you catch that? I didn't at first.
Faith is a daisy – a white daisy.
How can this whole debate have raged for 500 years about what saves us – whether it be faith or works – and everybody have jumped right over this verse?
If I'm looking at James 2:17 (and 2:26)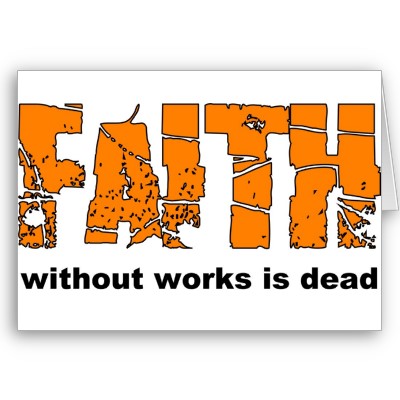 and viewing it in the context of the entire New Testament – in the context of all of the daisies…
then what Jesus says in John 6:29  makes James 2:17 light up like neon .
It makes me want to put the words of the brothers James, and Our Lord Jesus, right next to each other to see how they fit.
This is the work of God, that you believe [and] faith of itself, if it does not have works, is dead.
Somebody tell me if I'm crazy.
Of course faith is dead without works…
if faith is…
in itself…
a "work".
I'm going to have to study this further because this seems like such a new discovery. The two keywords linking the two passages are these:

The noun, "work" or in the Greek, ἔργον ( pronounced air-gone)…
And the word for faith which comes in two varieties…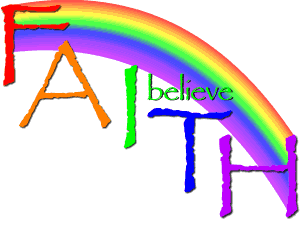 in James it's the noun form, and in Our Lord's words it's in the verb form – "faith" and "believe".
A closer look…
Faith,
in the Greek, πίστις (pronounced Peesteece – emphasis on the first syllable)
is the noun in James.
and…

Believe,
in the Greek, πιστεύω (pronounced peestay-ewe-oh – emphasis on the "ewe")
is the verb John.
I think this is really big…
I'll be studying it further…
In the meantime I'm going to continue to pick daisies tomorrow…
But now I'm expecting more monumental stuff to emerge in the picking.