Yesterday I discovered a long ignored and radical white daisy.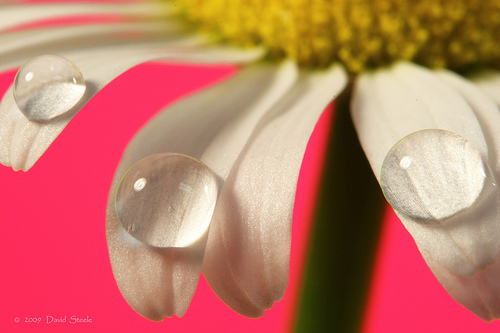 source
Today I pick more daisies…
if this is your first time to our biblical study of daisies…
this post, right here is blooming full of daisy goodness…
and it's really necessary for any of this to make sense.
Anyway…
next is a purple daisy…
Jesus answered and said to them, "I performed one work and all of you are amazed… (JN 7:21)
Purple daisies are miracles – and miracles aren't what James refers to when he says "faith without works is dead". I want to know fully what James meant – so purple daisies I leave where I find them.
The next Daisy comes in one of our Lord's patented tirades against the Pharisees. First he confuses them with truth. They defend themselves, appealing to their ancestry. Then Jesus lays down one white, and one black daisy.
If you were Abraham's children, you would be doing the works of Abraham. (JN 8:39)
The biggest "works" of Abraham…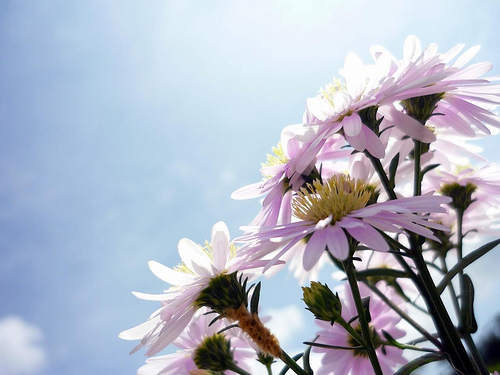 source
…were his white daisies of faith (GEN 15:6).
Then Our Lord scorches them…
You are doing the works of your father! (JN 8:41)
Their father was the Evil One (v. 44) and here are just some of their black daisies:
They were…
•    turning away from the Son of God
•    seeking to silence him, to kill him
•    debating him, to trip him up and not to understand
•    being deceitful
•    depending upon their own version of "truth" and blinding their eyes to real "truth"
•    dismissing Jesus as a vessel of the Evil One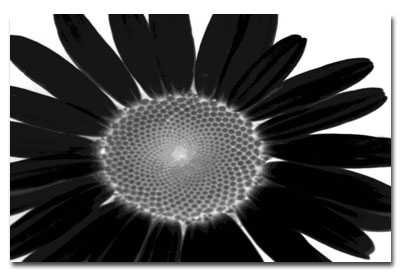 source
Black daisies all.
The next daisy is purple, so I skip it (JN 9:3).
But the very next verse refers to a bunch of daisies…
We have to do the works of the one who sent me while it is day. Night is coming when no one can work. (JN 9:4)
Our Lord's obvious primary "work" was to save humanity from sin – a huge purple daisy – and he had a limited amount of time to accomplish it. Along the way he performed miracles – more purple daisies.
But without his white, and even yellow daisies, the miracles and teaching would've gone for naught. If he was acting without love, if he violated the worship of God as it stood at the time – if he didn't celebrate Passover, or the feasts, or broke the spirit of the law of Moses, the Pharisees wouldn't have had to make up false reasons to Crucify him – they would have had an actual case.
So clearly his work was full of white daisies…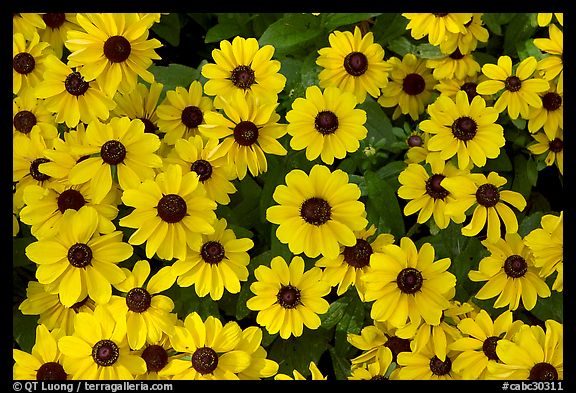 source
… and yellow ones too.
And I ask myself,
in addition to a daisy count,
what do I take away and use today?
This prayer…
(** a later edit – there was a prayer here – I promise – it was nice too –  I don't remember the words – but it was nice – I promise – and it did exist!)
(◠‿◠)
Amen.
Tomorrow…
more daisies…