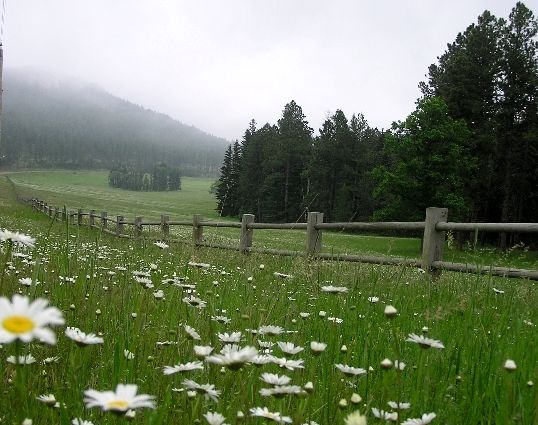 source
If you've been around here lately you already know that works = daisies.
I heart this discovery!
But if you are new to this study of daisies, in order for any of this to make sense – you have to read this first. Once you read it you'll heart the daisy craze as much as I do.
Now…
all the rest of the daisies in the Gospels are either purple or "works" of God, which are perfect – and in a separate category – and not counted.
So we get to skip merrily through…
JN 10:25, 32, 33, 37, 38
and…
14: 10,11,12
and 15:24 and 17:4
Which brings us to the "Acts" portion of the daisy field.
And I wonder…
if the apostles didn't have much by the way of white or purple daisies as they were cowering in fear after the Crucifixion…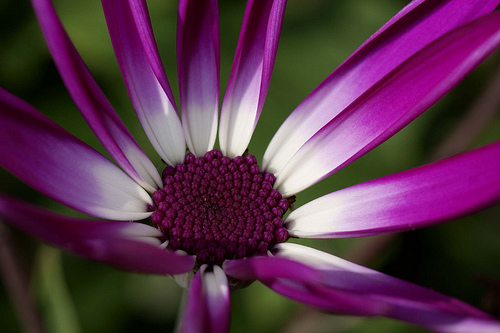 source
and if maybe a few began popping up during the time Our Lord was with them after the Resurrection…
and how many they had…
when they were on their own…
for a bit…
confused and bewildered…
as apostles are wont to be…
until a Pentecost…
After which…
This happened…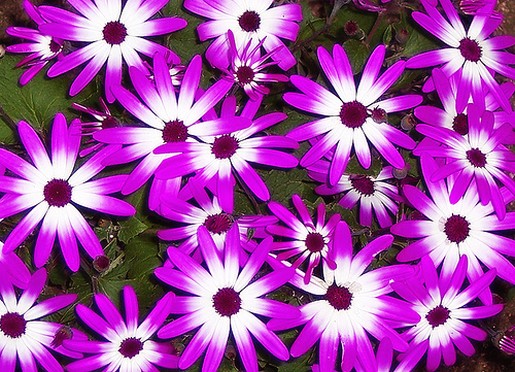 source
We're not certain if they were ever ordered not to spread purple daisies. But we do know from Scripture that there was a standing order against a particular white one with a smidge of green.
On this occasion the purple daisies of the apostles had gotten them thrown in jail.
No big deal.
The angel of the Lord broke them out and told them to spread this white daisy with a touch of green, "…tell the people everything about this life." (Acts 5:20)
The text doesn't specifically call it a daisy, but the context does.
And they were arrested again, and brought before the Sanhedrin, who, after getting all worked up to the point of wanting to kill them, were calmed by these words…
So now I tell you, have nothing to do with these men, and let them go. For if this endeavor or this activity is of human origin, it will destroy itself. But if it comes from God, you will not be able to destroy them; you may even find yourselves fighting against God." (Acts 5:38-39)
And that word in the bold print?
That's "daisy"…
in the Greek, ἔργον (pronounced air-gone)…
it's "work".
And I'm reminded that the color of a daisy is in the eye of the beholder.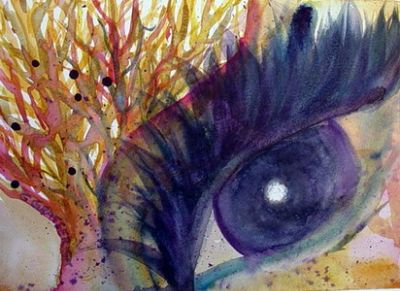 source
Our Lord's purple daisies, to him, were probably all green.
And what we consider a white-ish daisy, in this context, "teaching and proclaiming the Messiah, Jesus." (Acts 5:42) was considered by the Sanhedrin, at best, green, and sadly, by most of them, black.
But it's white with a smidge of green, because it's kind of a job we should be about doing.
And at this point I'll stop writing – and pray about doing a better job of it.