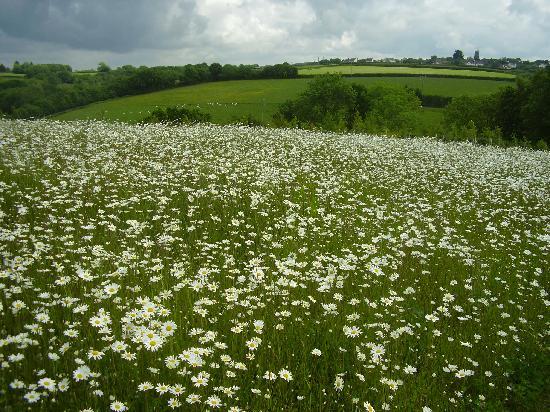 source
He was framed. He was doing miracles, and preaching, and people were becoming believers through him. Success often breeds enemies armed with lies.
They claimed that he was speaking blasphemies against God, and the Temple, and Moses, whose name was often as violently protected as some "protect" the name Mohamed today.
Specifically, there was this lie – mingled with truth, the worst kind of lie – that Jesus would destroy the Temple (false) and that he would make changes in the customs that Moses had handed down (true).
He was given a chance to state his case…
in a trial like Our Lord's…
where the verdict preceded the proceedings.
So Steven preaches one final sermon. He recaps the history of Israel starting with the one to whom God re-revealed himself after the earth had gone so long without a certain and true knowledge of him.
He began with Abraham,
and worked his way up to Moses…
and green daisies.
If you are new to this study of daisies, in order for any of this to make sense – you have to read this first. Once you read it, Moses and daisies will make all the sense in the world.
Moses was educated (in) all the wisdom of the Egyptians and was powerful in his words and deeds. (Acts 7:22)
The green daisies: earthly accomplishments, achievements, successes, and triumphs.
Earthly success is a green daisy, and like all green daisies, I'm learning, either leans toward the black or the white.
A green daisy that leans toward the black might be treating success and achievement like idols, and bowing down to them instead of remaining humble in worship before God.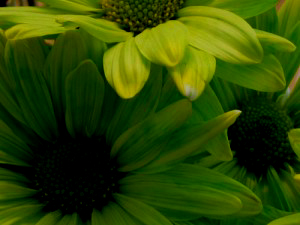 source
And Steven mentions this not so green-ish, green daisy…
So they made a calf in those days, offered sacrifice to the idol, and reveled in the works of their hands. (Acts 7:41)
Choosing an outfit for work is a green daisy.
Eating breakfast is a green Daisy.
Choosing to dress for work like Lady Gaga – that might be trending a little black.
Praying over breakfast, giving thanks before eating, that would trend to white.
Such is the spectrum of the green daisy.
And now a white daisy…
A woman with two names…
one Aramaic – Dorcas…
the other Greek – Tabitha.
Both mean "gazelle".
Chrysostom, around 200ish, saw something in her name:
…the name she bore matched her character; she was as active and wakeful as a gazelle…full of good works, first, and then of this good work, charity, in particular.
Tabitha was a giver – and not just a person who dabbled in philanthropy. But apparently someone who lived the law of love – and out of that life of white daisies flowed a particular kind of love – charity. It's not called a daisy by name so I'll call it…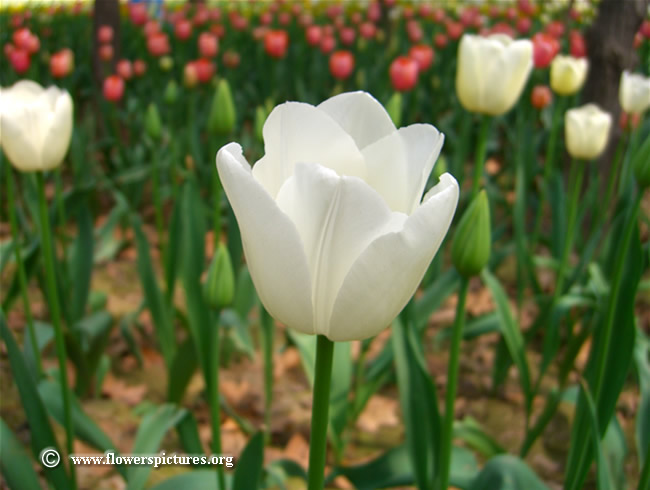 source
a white tulip.
She was completely occupied with good deeds and almsgiving. (Acts 9:36)
And what do I get from this daisy study?
Green daisies would make a fine bouquet for today, so long as they tend toward the white-ish green – and are sprinkled heavily with white daisies – and maybe a white tulip or two.