It was a clear enough to see 200 miles –  60 degrees at the bottom, 30 degrees at the top of Sandia Peak.
One side all rocks, and crags, and jagged edge, staring down at  a desert city,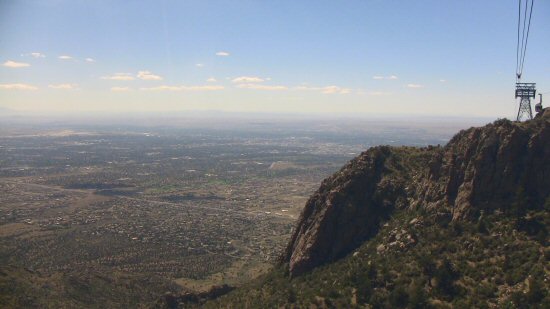 the other was lush with pine, reaching majestically to sky,
lining, nearly perfectly, a ski slope bereft of white.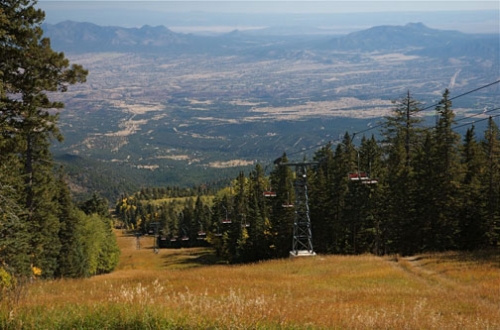 All hush,
and silence,
and wind,
and chill,
all around.
To the left…
a fallen tree,
broken at the base,
tumbled to the ground.
A fresh victim of nature,
sap still in but no longer running,
the scent of pine still wafting up from the sinews,
but life all ebbed out.
Only one insignificant tree, out of so many.
No one saw it fall…
no one cared…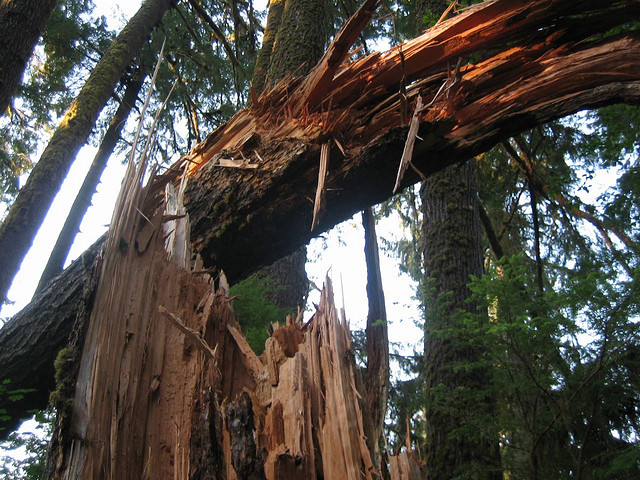 all it affected was what it touched on the way down and what was living in and off of it directly.  The world, or in this case, the forest didn't blink an eye, and wouldn't skip a beat.
Our Lord knew.
He cared.
Not a sparrow falls from the sky without him knowing…
Not a grain of sand washes out to sea.
And now I cared too.
And through the caring, it hit me.
If I were to fall, one insignificant person out of so many. Most likely no one would see me fall, not many would care, all that would be affected would be who I  touched on the way down and who was living in and around me. The forest, or in this case, the world, wouldn't blink an eye and wouldn't skip a beat.
But Our Lord would know.
In all that is the universe,
In all that is this world,
I am totally…
insignificant…
no matter how significant I may deem myself to be.
I absolutely count for nothing against the vastness of creation…
But in the eyes of God, I am most significant.
Yet…
no more significant than anyone else, because all are the apple of his eye.
And tree?
I remember you.
I remember what you taught me…
the balance of worth…
the balace of self opinion…
the balace of humility.
By now the once mighty pine…
reaching 100 feet into the sky,
has been stripped to mere elements…
and now nothing remains…
except…
this…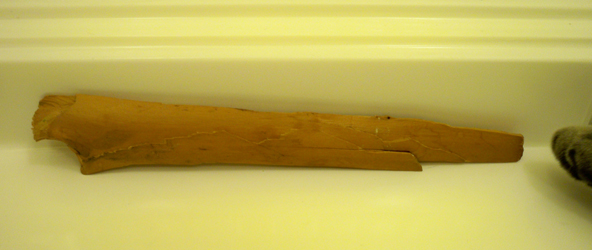 a splinter of wood,
from a tree on a mountain, that never saw this century…
a lesson on significance and insignificance.
Today I'll know…
I am insignificant in the eyes of the universe…
most significant in the eyes of God…
yet no more significant than you…
and you…
no more…
than me.
Because we are both more than pine…
more than sand…
more than sparrows…
we are His.