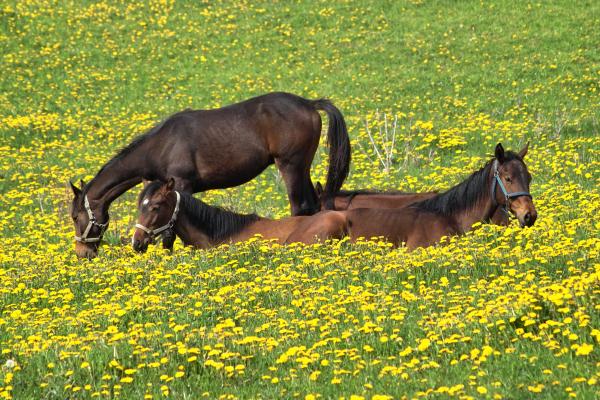 source
I've said this study of daisies in the Bible can be risky.
Proof came yesterday.
If you're new to this study of biblical daisies, in order for much of this to make sense – you really need to read this first. You'll heart the daisies.
Anyway…
All it took yesterday to start the hub-bub, was one daisy tweet,
just this one quotation from a 1st Century Church Father…
What assurance do we have of entering heaven if we are not found to have righteous works? ♥✞ღ Clement of Rome, 90ish AD
Within minutes came debaters, and opposition, and correction…
the most polite example…
Christ is our assurance. He already did the work we must simply trust and obey.
I'm not Catholic – but I want to really understand about daisies and salvation. And I've found out that the whole idea of daisies being important for salvation is not something invented by the Catholic Church at a later date. It was there from the very start.
I've been counting just the daisies in the Bible. I think I might start sprinkling in some daisies from church history – especially early church history – those first 300 years or so, before it became the official religion of the Roman Empire.
Is that okay with you guys?
Here's an example I heart,
from Clement of Rome,
ordained by the apostle Peter.
Clement is the guy from whom the offending tweet was re-tweeted.
And since I don't heart the male centeredness of the language – I've replaced the exclusive "hims" with them – and "he's" with "that person" etc…
Political correctness can get a little out of hand..
and this cartoon is a little – well – irreverent – so if it bothers even one person – please tell me and I'll take it down.
But I think it's cute…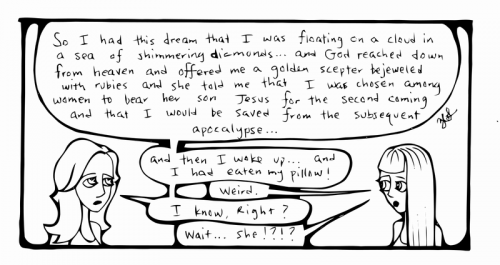 but I like "people" rather than "men"…
and "humanity" rather than "man"…
just sayin (◠‿◠)
anyway – even the women of the first century were sexists.
And now, Clement of Rome:
For not by eloquence or renown, by station and descent, or by beauty or strength, or by length of life, is the kingdom of heaven obtained; but it is obtained by the power of faith, when a person exhibits the good works of faith. For whosoever is truly righteous, their works testify concerning their faith, that they are truly a believer… [with] a faith that shines in good works.
For the beams of their light illumine the whole creation even now by good works, as those who are truly "the light of the world," giving light to "those who sit in darkness, that they may arise and go forth from the darkness by the light of the good works for the respect and awe of God, "that they may see our good works and glorify our Father who is in heaven."

It's not Scripture…
but it is written by a man who learned the gospel from the Apostles themselves.
He was a first generation Christian.
As I said, I'm not Catholic.  I see only the Bible as inspired and infallible…
still I respect these early men of God…
who sat at the feet…
of the people who sat at the feet…
of Our Lord.