So I'm thinking before we move forward with the next bouquet of daisies I should take a look at the one I've already put together. Part one is just below this post.
If you are wondering why I'm studying biblical daisies – this post explains the Bible daisy hunt.
It's a brand new concept. You'll heart the daisies! Really.
So…
continuing from yesterday… here's the wrap up of the first daisy bouquet.
First, there's another green daisy (MK 13:34) (here)
Then I figured the white daisies of Our Lord were way more than white – they were glowy-y – and ours are less than white. (here) And at this point I decided not to count any of Our Lord's daisies because they were – well – perfect – you know?
Then I decided I needed to pick up the pace and found one more white (JN 6:29), one more black (JN 7:7) and two purples that don't get counted. (here)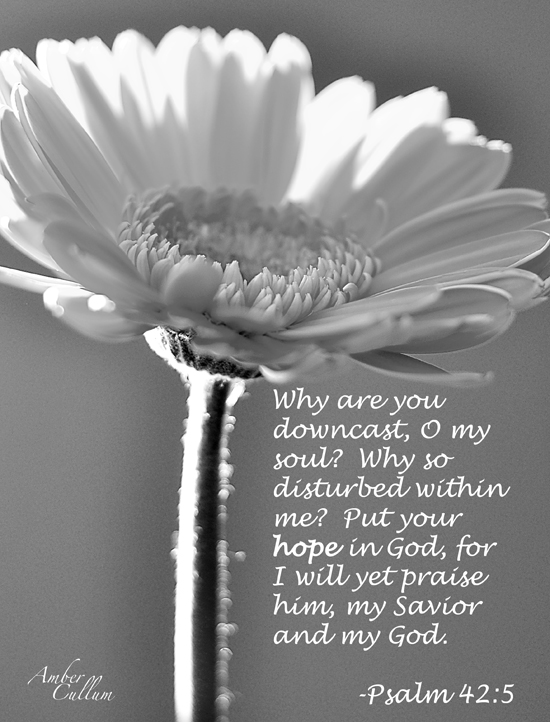 Then there was the monumental discovery that "faith" is a white daisy!! Who knew? (Εδώ – that's Greek for "here" – I'm getting tired of "here")
Then…
another white daisy of Abraham (JN 8:39), and a Pharisaical black one (JN 8:41). (כאן – Hebrew for "here" – on account of Abraham)
Oh those Pharisees!! (⌣˛⌣)
And this beautiful picture over here to the right – that was taken by my friend Amber @ Amber's Articles.
Smart, talented, full of faith, loving momma, devoted bride – thank you Amber.
By the way – I covet more daisy pictures – if you have one or two you'd like to share – please tell me.  I know some of you spectacular artistic skillz…
And then a buch of white, green, and even "good" yellow daisies (JN 9:4). (Tady – "here" in Czech – oh, and there is the saddest love story that goes with this word – maybe I'll share it sometime)
Then white daisies thought by some (guess who?) to be black (Acts 5:38,42) – and another blockbuster discovery that daisy color is in the eye of the beholder. (aquí – because who doesn't know a little Spanish)
Then, 2 green daisies – one of them tinged with black (Acts 7:22 and 41)…
and another breathtaking white daisy (Acts 7:41)…
and a tulip (Acts 9:36) !  ici – because of all those years of High School French)
Then one white daisy which was really three (Acts 13:2) and the realization of how much I now heart daisies – which means I now heart "works". Who saw that one comin'? (here because I don't know any more languages)
And finally two greenish-white daisies  (Acts 14:26) and (Acts 15:37,38). (here)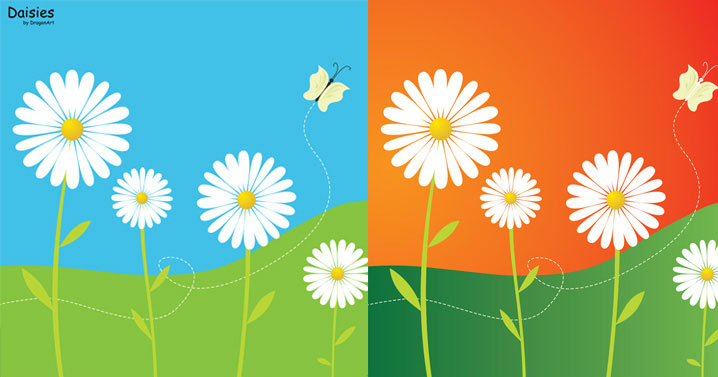 source
The final daisy count from the Gospels and Acts:
10 white 5 black 7 green and 1 good yellow daisy  – and a red rose, and a tulip
(purple and glowy daisies still not counted).
Now I feel all organize-y.
I heart that!
Maybe I've finally learned the great truth…
that I heard so long ago…
"If you tie your shoes better the first time honey…
they'll stay tied longer…
and you'll trip less."
Mom was so smart…