source
I just finished writing the other post on Deep Into Love about fighting the negative voices in our heads. That. Was. Hard.
And now I'm here, and I get to write about works = daisies…
And this is easy…
Studying Scripture, for me, is really non-stressful…
anyway…
now …
all the daisies in the New Testament letters, after having already covered all of the daisies in the Gospels and Acts.
By the way, if all this biblical daisy talk is new to you – this post explains everything. You kinda need it, or the subject of biblical daisies will be all gibberish-y. But if you do read it – you'll heart the daisies!
We have two daisy verses  today…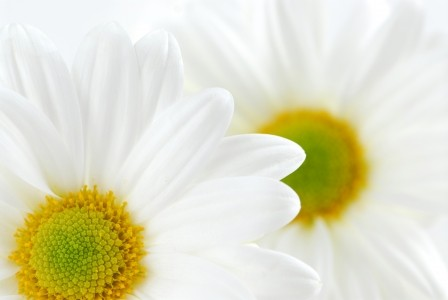 source
but first, the bigger context of the verses:
Paul is writing a letter to the church at Rome. He planned on visiting them. This letter was kind of a sum up of his doctrine, so that when he got there his words would precede him.
Then the smaller context…
Paul just finished writing about salvation by means of faith,
and judgment upon those who don't believe.
He's about to write of law of Moses and how that fits into God's judgment.
But our daisy verses fall in the part written about the judgment of those who are counted among the church (us).
Then the immediate context…
he is warning the church at Rome about being all judgy…
judgy-ness, unless you're God, is a black daisy – and one of the things upon which we will be judged.
By your stubbornness and impenitent heart, you are storing up wrath for yourself for the day of wrath and revelation of the just judgment of God, who will repay everyone according to his works: eternal life to those who seek glory, honor, and immortality through perseverance in good works, but wrath and fury to those who selfishly disobey the truth and obey wickedness. (Rom 2:5-8)
And what color daisies are these two?
The first mention includes all of the daisy colors, white, yellow, green, black, and for some, purple.
source
The second instance is all white…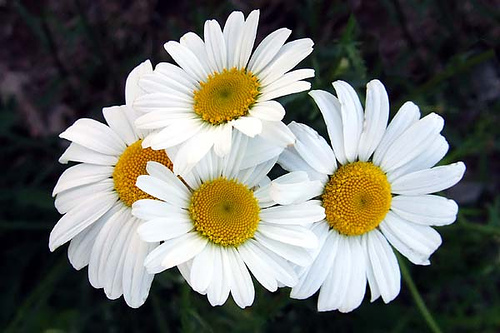 The verses are kind of heavy all by themselves – the good news comes from the greater context:
For I am not ashamed of the gospel. It is the power of God for the salvation of everyone who believes: for Jew first, and then Greek. For in it is revealed the righteousness of God from faith to faith; as it is written, "The one who is righteous by faith will live. (ROM 1:16,17)
The life of faith leans toward white-ish daisies,
the life of non-faith leans toward black-ish ones,
black daisies without faith lead definitely to wrath,
oh, and faith does something to our daisies.
So, if I persevere in seeking after white daisies my "reward" is eternal life. Paul doesn't say I have to be a perfect white daisy doer – but that I "persevere" in doing them – because when you think about it, perseverance is only needed in the face of opposition, discouragement … and … failure.
An imperfect but faithful quest for perfection – and Grace for the quest.