We're picking biblical daisies.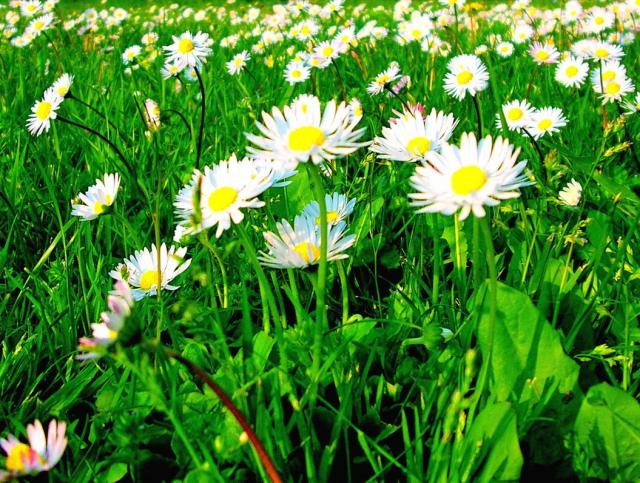 source
If this is your first time to the study of biblical daisies – please read this first – otherwise what's up ahead might not make much sense. But after you read it – you'll heart biblical daisies.
And before picking today's daisies…
the ripples of context…
because without context…
pretty much any verse can mean pretty much anything.
The broader context: Paul's planning to visit the church at Rome. This letter was kind of a sum up of his doctrine, so that when he got there they'd know the basics.
The nearer context: how faith fits into the picture of salvation.
The context ahead: more about faith and salvation.
The immediate context: Abraham and his faith.
Two daisies from two verses, first Romans 4:3 (v. 4 thrown in for context):
Indeed, if Abraham was justified on the basis of his works, he has reason to boast; but this was not so in the sight of God. For what does the scripture say? "Abraham believed God, and it was credited to him as righteousness."
In context, Paul's not writing about Abraham's "all of his life" kind of faith. It's Abraham's belief in the promise of God that he'd have children – even though he and Sarah were way too old to have kids.
He clearly believed, because he kept trying to make babies with Sarah. But if his faith was perfect he wouldn't have had a child with Hagar.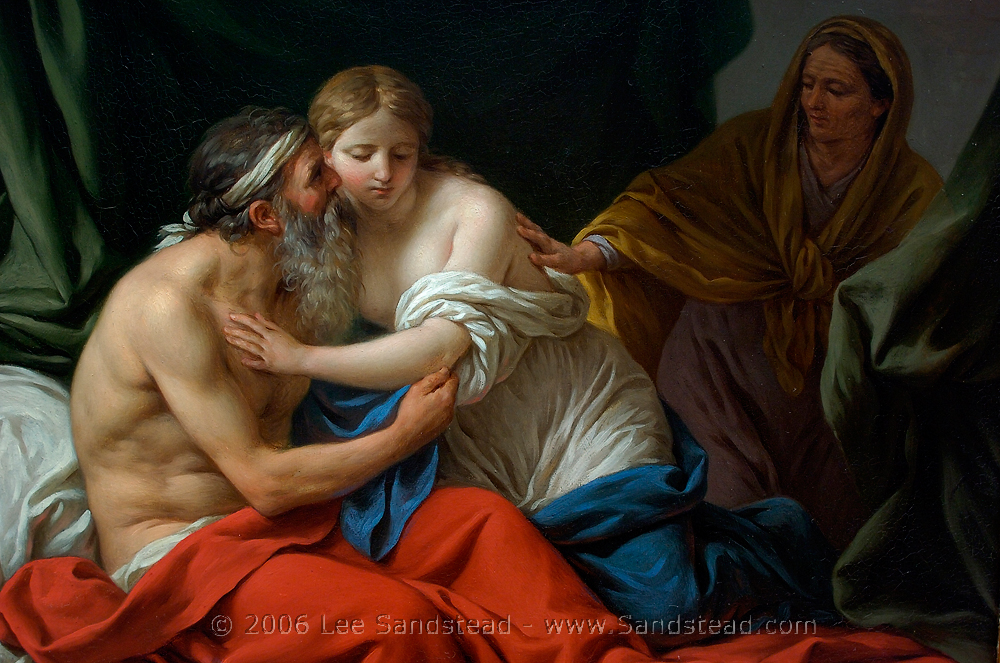 source
A side note:
I know it seems like infidelity to us…
but it was the custom of the time…
it wasn't a sin because the law of Moses defined sin…
and it came lots later.
Oh, and this daisy – it's white – believing a promise of God and acting on it.
But Paul throws in a little context for his retelling of the story of Abraham and his faith, and in that context there's another daisy.
Romans 4:6 "So also David declares the blessedness of the person to whom God credits righteousness apart from works"
Abraham was before the law of Moses – so his daisy couldn't be yellow. David was after – so his could be. But he's referring to Abraham – so the daisy in question is Abraham's daisy… and white.
I heart the ripples of context!
source
The big things I take from this:
•    Abraham believed, but his faith was imperfect – and still good enough to save.
•    We're saved by that kind of faith, not our white daisies.
•    Abraham's faith involved acting in accord with his faith (i.e. babymaking with Sarah) – so ours does too.
Which brings me back to James 2:17 – faith without daisies is dead.
If Abraham didn't do the "work", there would have been no child of promise, and no Savior, and no salvation for any of us.
Anybody else think that it's kind of amazing that things written more than a thousand years apart could be so connected?
And anyone else as happy as I am to know that faith doesn't have to be perfect in order to be "saved"?