This is continued from Deep into Love today. Part one is here. Here's the quick recap of the story so far…
…there's a brown recluse spider on the back of my hand. I need to be rid of it before it sinks it's gross spidery fangs into my manly but very delicate flesh.
I'm on the way to the bathroom to flush it…
once there, I'll have to lift the seat of the toilet bowl…
and yes, I always put the toilet seat down…
not because I'm living with a woman…
but because I have a cat who already thinks the faucet in the bathtub is his private water fountain.
I don't want the toilet bowl to become his main watering hole.
That's just gross.
I heart the face of Laska the love Kitty.
Look at this…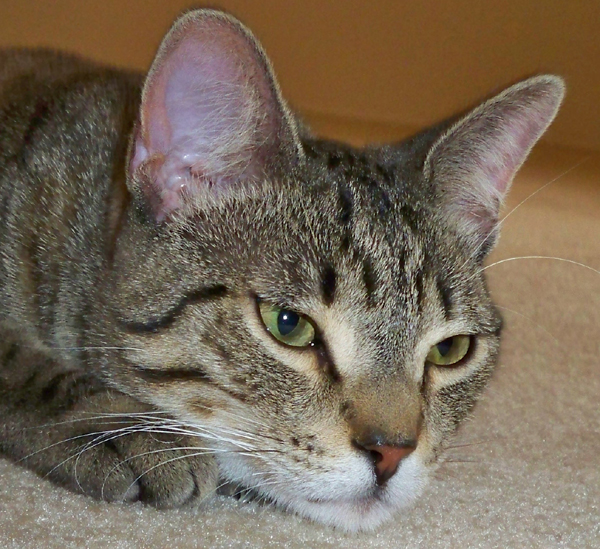 What's not to love about this face?
It's his "far away gaze" pose.
Anyway…
I already know where this face licks.
I'm willing to live with that…
but please don't drink from where I…
for lack of a better word…
sit.
Oh, and I've never written a non Bible related post here – so I need a Bible tie in…
I'll share more detail on this later. But I'll state this rock solid theological fact right now – and get it over with. Spiders, at least the fangy, venomous, blood thirsty, cold hearted, mean, vicious, cruel, disgusting kind, were not in God's original creation in the Garden.
They are results of the Fall. I'll justify that later – but at least for now I have my biblical tie in – and I feel good about that.
Anyway, the story…
I gracefully make it to the toilet bowl without offending the brown recluse spider on the back of my hand.
I take my other hand and lift lid and the seat up…
all the time keeping my spider occupied hand as level and calm as…
well…
as a glassy clean and clear reflecting pond,
no ripples,
no movement,
no upset spider drama.
And once the lid is up… and quicker than you can say…
well it doesn't matter – because whatever you'd say – I moved quicker…
a flick of the wrist and the spider is swimming in the potential kitty watering hole.
I could've flushed him right away and "no one would've thought any more of him".
See – scriptural reference – I feel justified now.
Anyhoo…
I needed to see him die.
So I watched.
And of course with the lid up, Laska the love Kitty came over to watch too.
But who knew spiders were such good swimmers?
He doesn't die. His little spider legs keep moving and he's walking on the water.
Walking. On, Water!
Now he's mocking God!
He deserves at least stoning!
But stoning wasn't practical – or possible really.
But the death part – that I could do.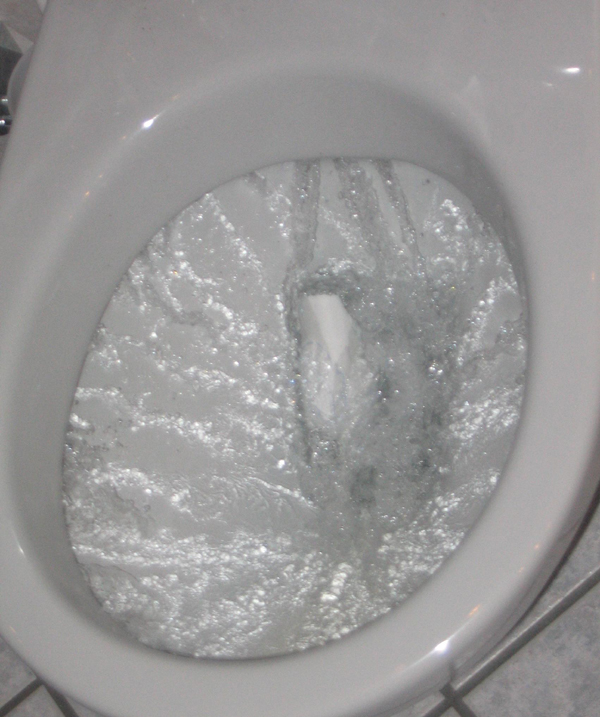 And you'd think this was the end of the story.
The headline…
Gross spider meets watery grave.
But no.
There's more…
and spiders…
seriously…
I bet Jesus didn't even care much for spiders…
He was all care-y, and respect-y of his creation, and kind hearted and all…
but SPIDERS?
I'm sticking to my self created anti-spider theology.
More of the eight legged story tomorrow…
please come back.