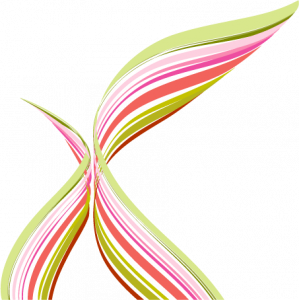 source
There was a fullness of time for the arrival of the Savior, as history converged to create one. best. time.
And if we know Jesus, we all have our own fullness of time for salvation.
Even a "born in the pew" Christian has converging strands of history…
maybe a great grandparent hearing a preacher in a wagon train.
The fullness of time for each of us need not be confined to our lifetimes.
Mine came so late, the age of 25, that with the perspective of age I can see  some of how personal history converged at the foot of the Cross…
•    The Catholic Church arrived in my timeline as my mother, a divorced mom, remarried a Catholic. So I began attending Catholic Mass, was baptized, and confirmed. My mother, who was raised in a very strict Southern Baptist orphanage, decided that religion was, as she put it, "drummed" into her, and she would not do the same with her children. She chose to let us decide for ourselves when we got older. It was a mistake. A child needs to learn how read and write – and that's not put off until later. Anyway, the Catholic Church brought me closer to a reverent relationship with God – but not yet a personal one.
•    Then there was me, a fifth grader, who loved making charts and graphs. Unknown to everyone I made graphs of the 10 Commandments and how well I followed them each day. It made for an easy graph – 10 points – percentages were cake. (I was a 60-80%er)
•    And there was Star Wars – the original – seen in a theater – and it's two sided "force".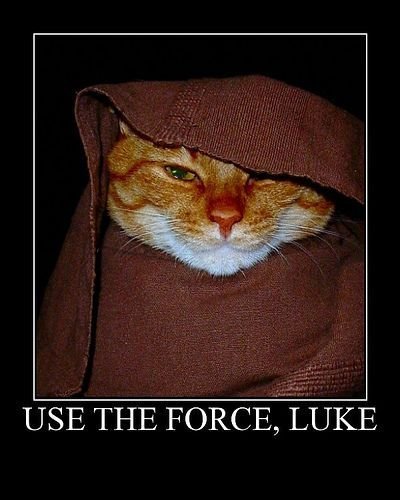 source
Don't laugh too hard! I'm not the only one who watched that movie for the first time and considered darkness vs. light.
•    There were the people in my junior and senior year of high school who were not of the popular crowd. They tried to get me to attend "meetings" and be a "Jesus person". I wanted popular – not Jesus – and I said, I think not too politely, no thank you.
•    There was a leadership conference when I was a senior in high school. It stressed four-fold development – mental, physical, social, and spiritual. And by spiritual, it meant Christian. It was the place where I first learned that Jesus of Nazareth was an historical figure. Before that I never actually considered the fact that he was a real person – just some foggy notion of a man on the cross.
And things were continuing to converge…
even though I was unaware…
heading toward a fullness of time…
and a relationship with Our Lord…
and tomorrow I'll finish up…
and tie things back in to the fullness of time…
that prepared the world for it's Savior.
Please come back.