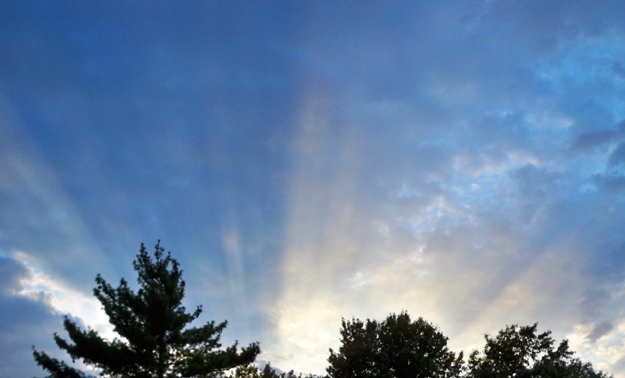 #542 … that Our God is the God of dreams and vision. He is Lord of light in darkness, hope in despair, strength to lean on when all strength is gone.
#543… that I'm incredibly fortunate to know the One who knows me completely, sees all my limitations and keeps drawing me near. Sunrise is here today. I am here today. Because He is here today. I have a lifeline holding me fast to the God of all things.
#544… for the way the sunlight sends forth those straight line beams from behind a darkened, gloomy, ashen cloud.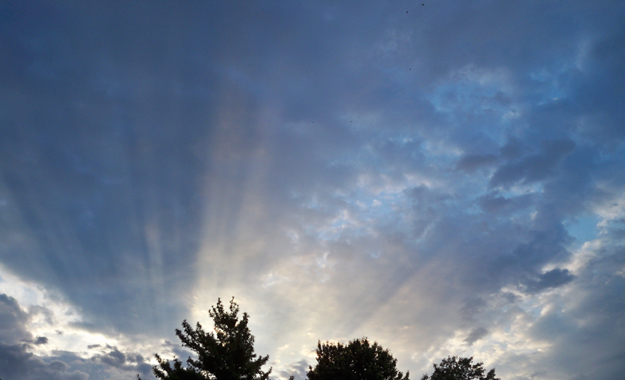 #545… for getting older – because You have made it so that I will never die.
#546… for the bitter of life – that You understand – You catch tears, and save them, and feel them.
#547… for that quiet breeze that comes from nowhere and goes where it wills, that precious reflection of the Spirit of God, who fills everything, and lives in us.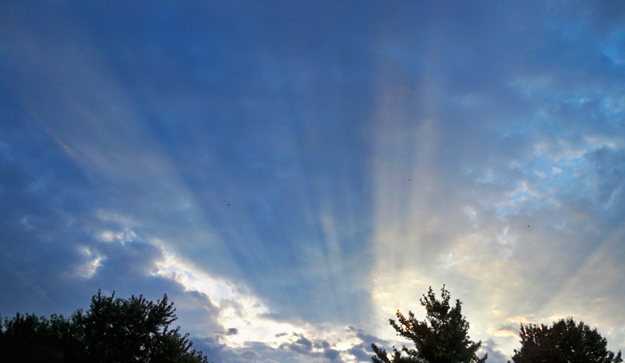 #548… for Ann, teaching me to think of, and live, and share gratitude. I've always seen the glass half empty. It's new to aim thankful eyes at everything. I don't do it perfectly – or even at all sometimes. But she has helped me see what I've never seen, voice what I've never spoken, and hear heartsounds I've never heard – that ring like wind chimes on a breezy Autumn day.
#549… for this year I've named "connect" because of her. It has taken this heart that was, for the most part, unaffected by the pain of others, and the their joy. It has bloomed that heart wide open – and it's prettier in bloom.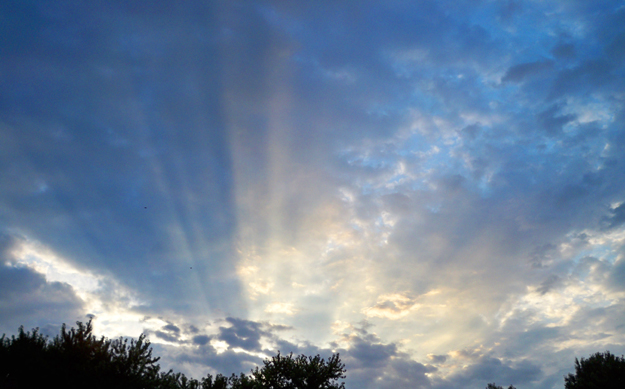 #550… that Our Lord made all of us to love, vertically and horizontally and that the reason we can love at all – is because He first loved us.  (1JN 4:19)
#551… that God is there – even when I can't "feel" him.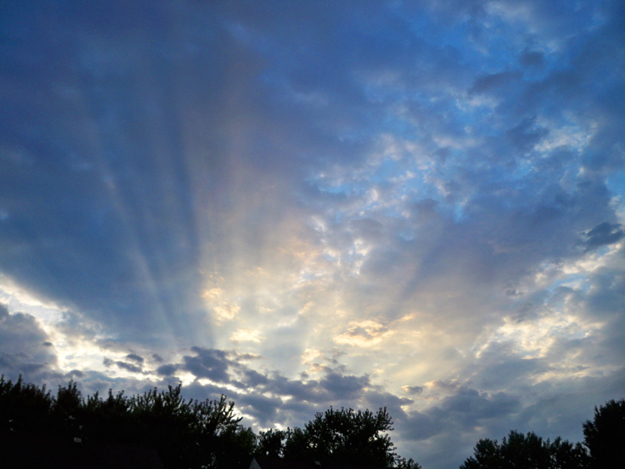 #552… and that He isn't an impersonal force, a super being toying with the lives of some creations. But a most loving Father, with a heart He shares, and keeping care over hearts that belong to Him, hearts He rescued.