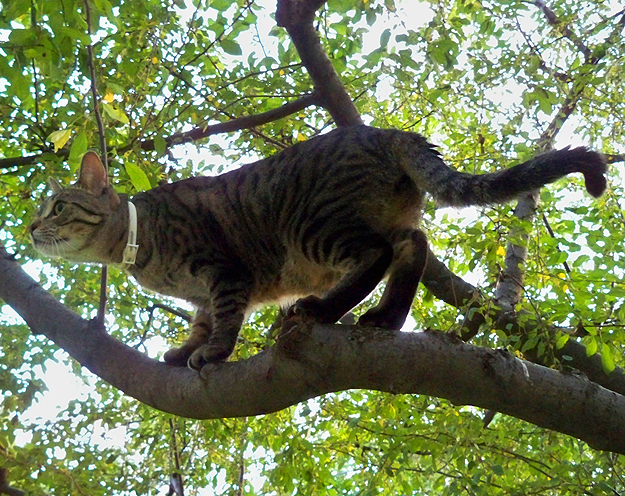 Laska the love Kitty has recently taken to climbing trees.
He hearts the ground – all firm, and secure and reliable.
But he hearts being in the branches, the higher point of view, the adventure.
See that tail in the air…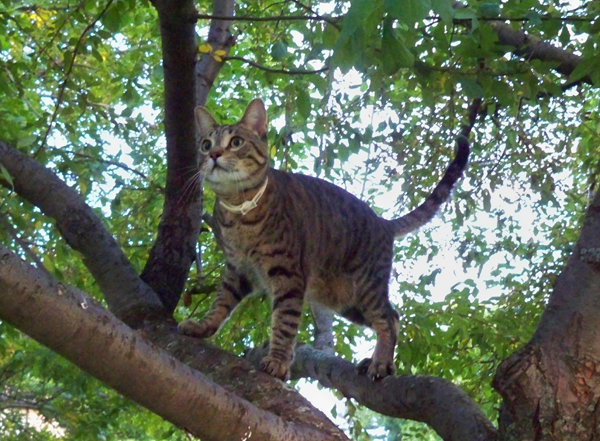 – that's a happy tail.
But as much as he hearts the branches – that in between part he doesn't heart much.
There is a charm to life, a kind of magic, attractive, pleasant, intoxicating charm.
We dream of life in the branches…
we're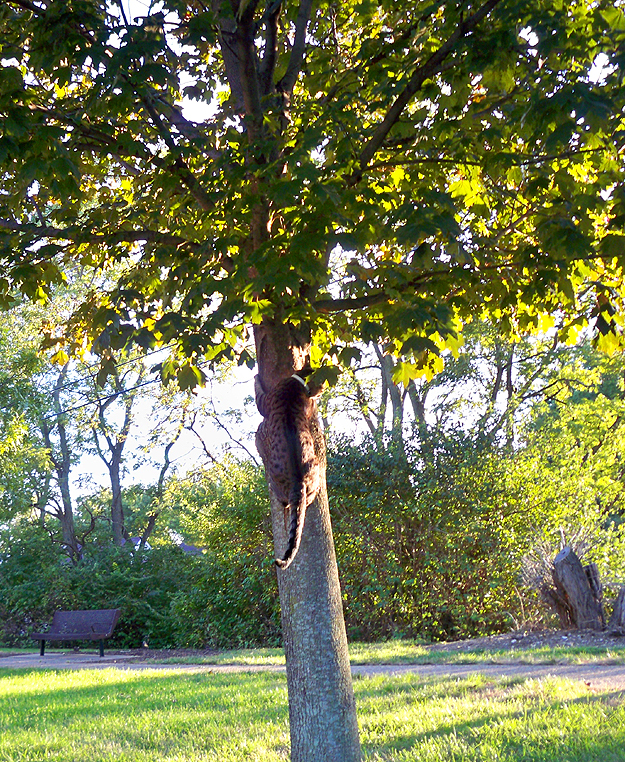 Whether life is happy or sad, there's something to it that we don't want to lose – even with the promise of something better.  To stay alive and aware on this blue dot – there's an importance, a regal-ness to it – and it's all we know.
Sarah knows of the highest limbs now.
With time comes increasing knowledge of how broken this world is – and we are. As winsome as life on this planet is, it really presents far more struggle or mundane than joy. I have known what it's like think that this lifetime can be all kittens and ice cream – and be shocked when it isn't. I heart when there are kittens and ice cream now, but I'm not surprised that ice cream melts – or cats are sometimes hissy.
Yet although we long for the better life in the branches…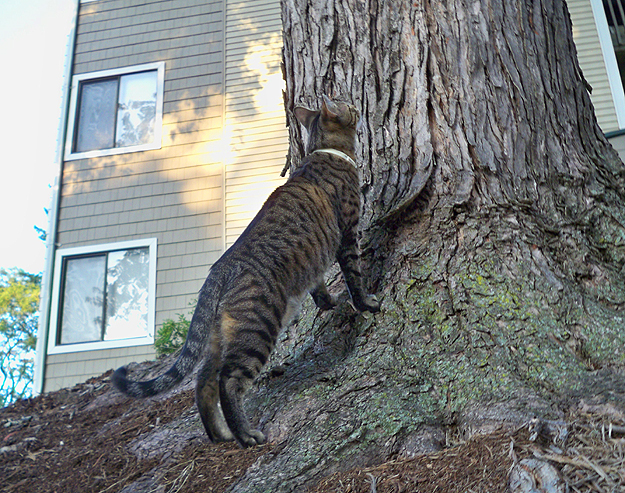 We're just fine with keeping two paws on the ground.
But eternity has been placed in our hearts. (Eccl 3:11)
The branches are our home…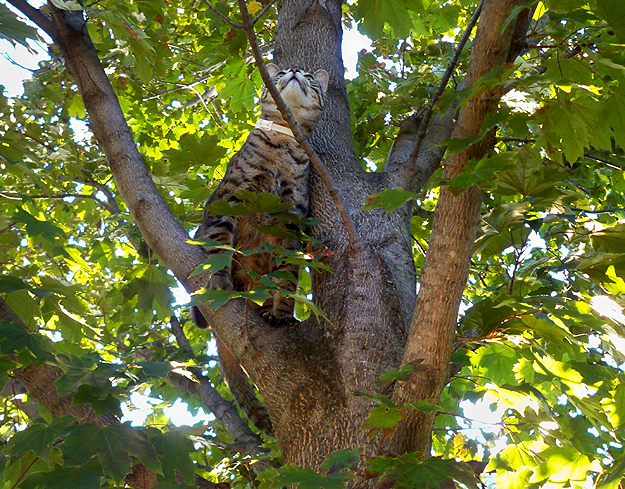 …our citizenship is in heaven… (Phil 3:20)
Sara has lived the ground…
and is now dancing in the branches…
having passed through that in between part.
There are no more tears for Sarah…
not in the branches…
no tears in the branches…
but on the ground there are a few left in me…
still, knowing how much Laska enjoys the branches…
it makes me smile to know Sara is enjoying them infinitely more.
In the branches lies joy…
and slowly…
my sadness…
is turning in that direction…