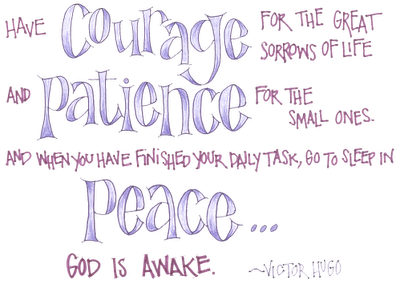 And as I watched Sara's funeral service…
with all the Catholic "Mass" trappings…
I thought, hot, angry, "Where is Sara in this?!"…
then I remembered what she said…
"It's not about me."
I am humbled.
This is the final post on Sara's funeral, part one was here, two here, three here. You'll heart reading them.
and as I halt my inner grumbling about "religion" I am reminded that we are creations…
we are just creations of the One most mighty and most loving person…
The Almighty God and Father of us all…
and it is, and should be, ALL about him.
Why do I forget?
And I remember this, from Ignatius of Antioch, who sat at the feet of John the Apostle:
That we, who live in Christ, with selfless love for each other, are…
"…stones in the temple of the Father,
prepared for the building of God the Father,
and drawn up on high by the bulwark of Jesus Christ,
which is the Cross,
making use of the Holy Spirit as a rope…
You, therefore, as well as your fellow-travelers,
are God-bearers, temple-bearers, Christ-bearers, bearers of holiness,
adorned in all respects with the commandments of Jesus the Christ."
I am just a stone of the temple.
Why do I forget?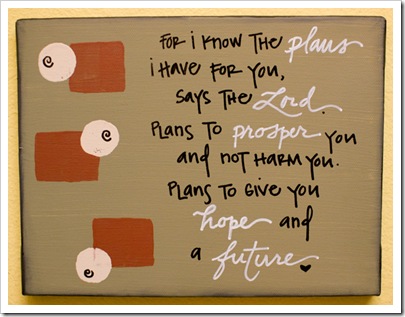 source
And then came Holy Communion. For a true Catholic this is really a communion with God…
The first and principal effect of the Holy Eucharist is union with Christ by love, which union as such does not consist in the sacramental reception of the Host, but in the spiritual and mystical union with Jesus by the theological virtue of love. (source)
I briefly think again, "Where is Sara in this?"…
but only for an instant…
Lo que es importante al mundo no es importante a Dios
What is important to the world is not important to God.
As I'm immersed in these thoughts I only barely notice that they are playing the recording of Amazing Grace by Sara…
but when I did…
tears in torrents.
Oh how she designed this service to honor God above her…
and to redirect our thoughts from her to Him.
I have to honor her request.
It's His request.
The priest said, "It's time to ease our sadness and increase our hope."
It is time.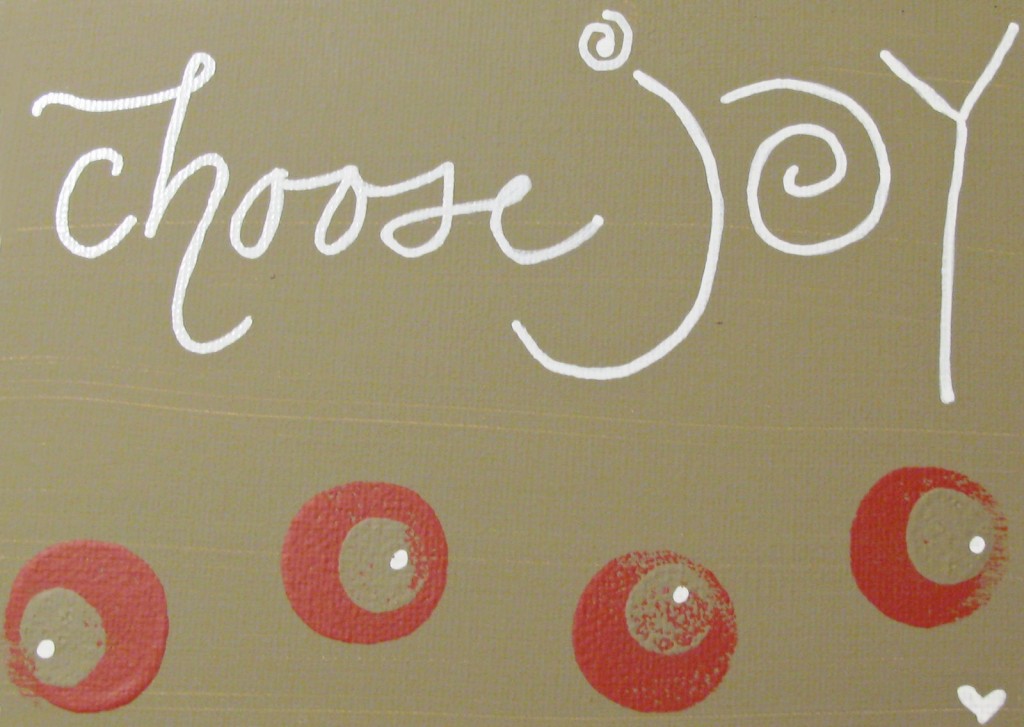 source
And now, as this bittersweet month of September draws to a close…
reading Sara's last post…
9-11…
my birthday…
and the end of Sara's earthly life…
and endless, endless tears…
I begin to breathe again.
Then people file out of the church…
to the grave…
and I watch the Mass candle being put out…
and the smoke rises…
twists…
pirouettes…
and slowly…
ever so slowly…
vanishes.

"…a puff of smoke that appears briefly and then disappears." (James 4:14)
It's not about us.
And sunrise this morning?
Not a cloud in the sky – just a morning star to greet the dawn…
the dark night sky above surrenders to increasingly lighter hues of blue…
to lavender above the horizon…
and a brilliant orange where land meets sky…
the branches sway in gentle rhythm…
it will be a gloriously bright and crisp Autumn day.
No tears…
sadness waning like the dark of night…
Choose. Joy.
Oh…
and this…
from Sara…
"I realized last week that I have converted many a person to frozen Oreos via Twitter…
Life. Changing. People."
ツ Choose Joy