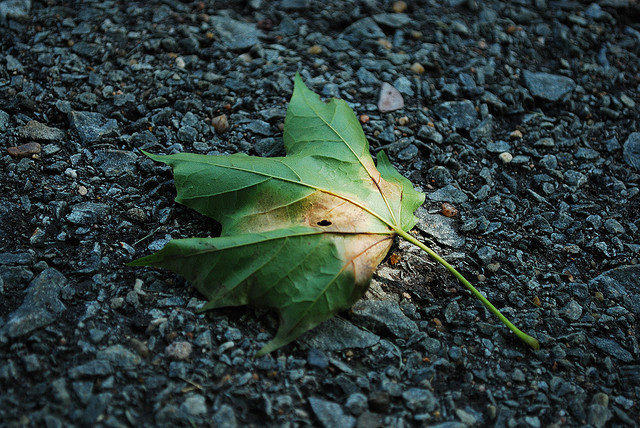 source
I saw the leaf on the ground and thought to myself…
"…cut off from the land of the living…" (Is 53:8, PR 2:22).
When the leaf was on the tree it was life, taking in carbon dioxide, and mixing it with the sunlight, and transferring that life to the tree. The tree is going dormant, but next Spring it'll have more leaves and it will continue to live – barring any tree related catastrophe. But the leaf? It had a little green left yesterday, less so today, and soon will be just a dry husk skidding across the road. It is cut off from the land of the living.
But Sara isn't – and we won't be.
Sara is now alive in a truer sense than we are.
And suddenly there's the first smile I've had about Sara's death.
Because she doesn't need me to continue dwelling on her to remain alive.
She. Is. Alive.
She's not like the leaf.
I've been writing exclusively of Sara, and feel a little like not doing so anymore is somehow forgetting her…
and I'm thinking how true that would be – and how horrid – if this life were all there is.
If that were the case then Sara would be just dead now…
just a dead body laying in the ground…
and what made her alive would be gone…
and she would have just blinked out of existence.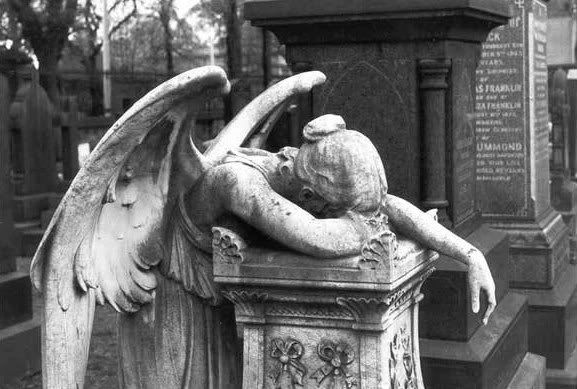 source
If that were the case…
persistent Autumn leaves would continue…
she'd be covered over and forgotten…
memory being the only thing keeping her "alive" in our hearts.
But it's not the case.
And she's probably a little occupied right now…
nonstop love to deal with and all…
living in full bloom…
mountaintop to mountaintop…
no pain, no tears, just absolute, full to the brim, life.
I think she would say, "Enough now, thank you for the attention, but where was it that you left off before my death so rudely interrupted?" And yes, from what I know, she'd be just that flippant about death, with just a hint of snark.
I left off in the middle of contemplating the fullness of time…
that one perfect moment for the Messiah of the world…
to make Sara not be like the leaf.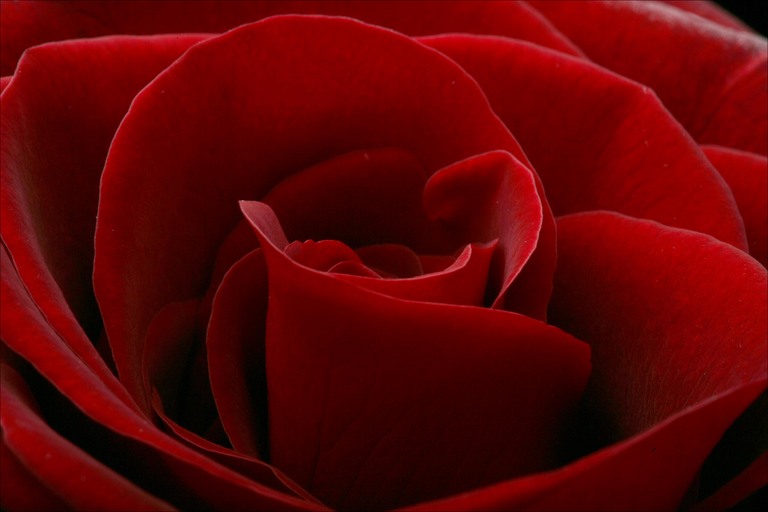 source
If Our Lord had come just a little sooner, or later, everything would have been messed up.
Only a perfectly all-knowing God could pinpoint that time in history…
and Sara is basking in his glow right now…
and that makes me happy for her…
for the first time I'm really. happy. for. her.
And I can almost feel her whispering, "Now, what was that you were saying about the fullness of time?"
So tomorrow…
back to contemplating history…
and the touch of God upon it…
that one perfect, magical moment…
that was the fullness of time.
Because it's time.
Please come back.