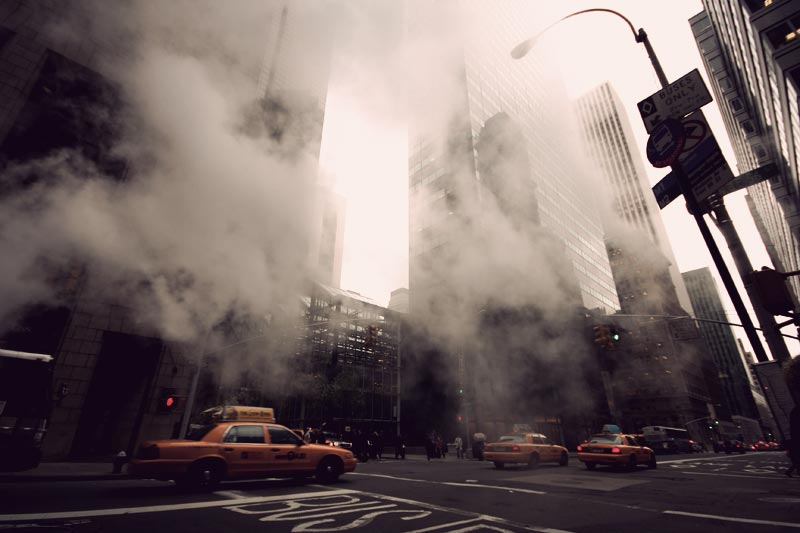 source
I run ahead to the cab…
smoke billowing from every building around me.
The cabbie sits reading a newspaper…
but the doors to the cab are open wide.
This is the last part of a dark but important dream…
a dream about sharing the gospel…
sharing as hard as ice…
and sharp as broken glass…
and the dream?
It began here.
Reaching the cab I breathlessly announce "I need a way to Brooklyn."
It's funny how the subconscious bleeds into dreams. Brooklyn, where I was born, was where I had the longest sustained period of "happy" in my life – from birth – to about 5 years of age.
And this person in the dream?
He entered in at that time and destroyed every bit of "happy" for decades.
In the dream, it's him I risk my life for…
him I try to save…
him who doesn't deserve it.
But then, do any of us deserve Grace?
Anyway…
The driver casually bites into a jelly donut – oblivious to the cacophony of misery surrounding him. He says nothing.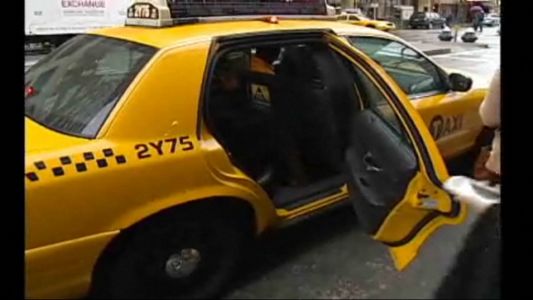 source
His eyes move to the open door – and I have my answer without words.
I sprint back to the person, wounded, yet he still crawls in the opposite direction.
Why? !
I move around to his front and meet him face to face.
"The gospel doesn't take if you continue to act like this. There is no grace for somebody who flaunts sin in the face of salvation!"
What I don't notice, as my eyes are focused only on his – is that we are being circled by the vilest of beings – hissing, snarling, gnashing teeth.
And the cab is slowly. pulling. away…
the door is closing an inch at a time.
As the circle of shame, deceit, violence and fear closes in on us I try one last time, "You've got to decide! It's going to be too late!"
I yell, waving arms above my head, for the cabbie to stop – begging for one. more. minute.
The cab only picks up speed.
I can't blame him.
And as the circle tightens, in addition to the hissing and growling, is laughter.
And the person?
He finds humor in it.
How?!
And you know how this ends don't you?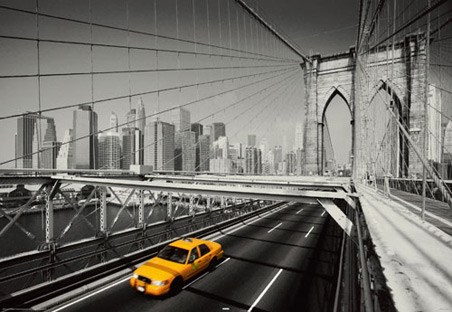 source
The cab is pulling away. The person is beginning to laugh in concert with the vile creatures surrounding us.  I've got to get back to Brooklyn. I'd like to take him with me. But he's like lead, and his feet are digging in.
And..
the dream…
ends.
I'm not sure if I got in the cab and left without him.
I'm not sure if I got him into the cab.
When do we ever get a dream with a conclusion?
I'm all up for discussion of the meaning of this dream.
I'd heart hearing your opinions…
And tomorrow I have real life to share with you.
I need advice…
and it's from you that I'd heart it the most.
I have a choice to make.
Please consider coming back to help me make it.