Our Lord is forever chasing after lost lambs.
I'd say he drops what he's doing and pursues us. But that's not exactly right, because somehow he can focus 100% of his attention on finding us, and still balance the universe.
That right there…
that's a logical impossibility…
but it's absolute truth.
God is nothing if not a paradox.
To him, that superhuman intention to find us when we're lost makes total sense. He's a shepherd.
"What person among you having a hundred sheep and losing one of them would not leave the ninety-nine in the desert and go after the lost one until he finds it? (LK 15:4)
He knows we're lost…
waits for us to look for him…
then because we can't make it all the way to him…
he runs to us.
Luke 15…
a little "double header" miracle of a chapter…
the Good Shepherd…the Prodigal Son.
And something I never thought of it until now…
the Prodigal Son was…
exhausted…
malnourished…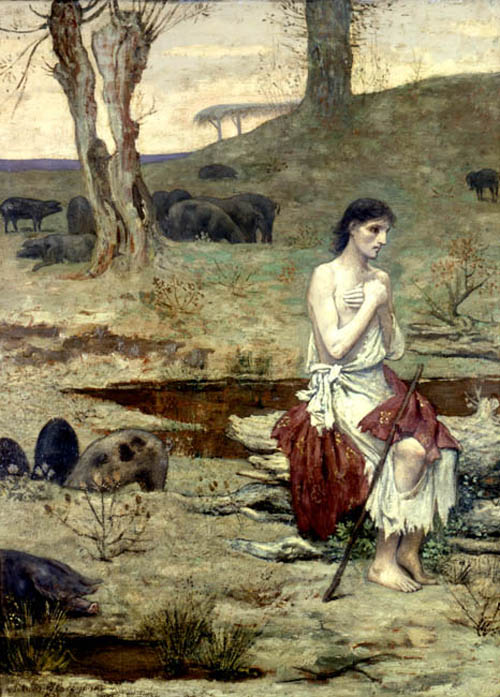 source
had no money, so he had walked all the way…
from the "distant country".
He may not have been able to walk at all by the time his father saw him. Maybe that's why the Father ran to him. He knew his son wanted to get home, but couldn't make it – Grace in a nutshell.
And I promised finish up the list of questions that make it uber easy to share the gospel. The questions are vital because only God innately knows the exact location of the lost sheep or child.
The first half of the list was yesterday (here). Oh, and this is part 4 – the series began here.

We have to ask the questions…
because we don't know how…
or even which way to point…
until we know where someone is at.
Then once they turn toward home…
the Shepherd…
the Father…
God…
runs to them.
My mind wants to wander off into this little miracle of bunny trail…
this wonder it is, how God pursues us…
but I have to harness my easily distracted brain…
and slap my little typing hands…
to keep the questions that make it uber-easy to share the gospel…
in back to back posts…
here are rest of them.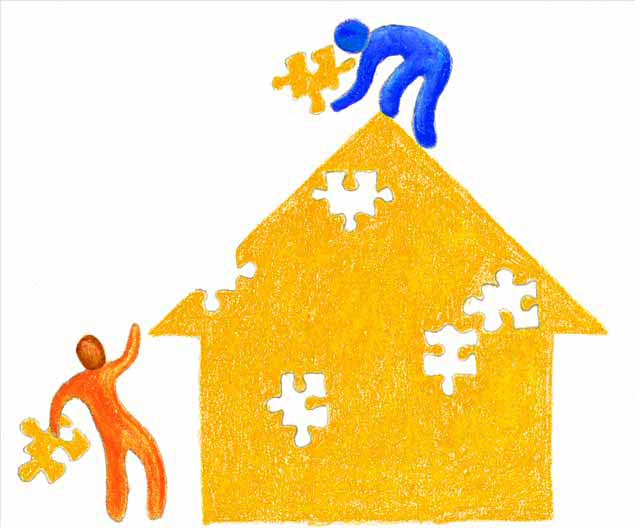 source
Is there life after death?
Is there any proof for life after death?
Was Jesus a real, historical person?
Is there a heaven?
Are there angels? What are they? What do they do?
Is Satan an actual being?
Are there demons?
What are they? What do they do?
Is there a hell?
What is saved?
What does it mean that Jesus died for our sins?
Is "born again" the same as "saved"?
Are you saved?
If you were to die tomorrow would you go to live forever happily in the presence of God?
Have you made a personal commitment to Jesus Christ?
And there's a method to these questions.
For instance…
notice how the thing we normally start with…
that's the very last thing we ask…
interesting huh?
There's a reason for that…
tomorrow…