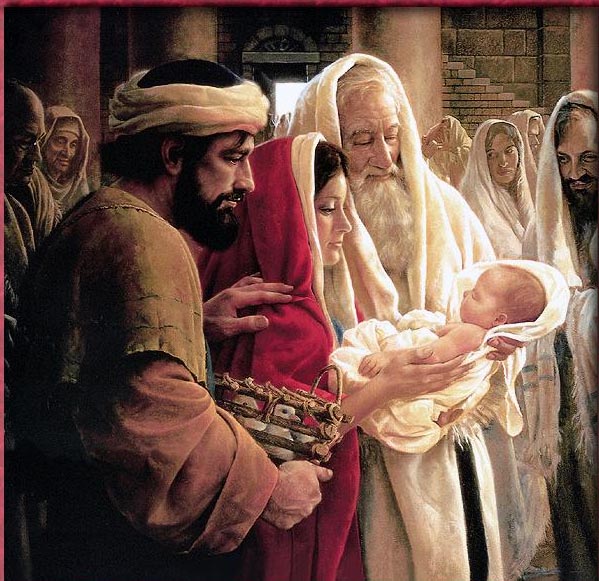 source
Yesterday I pinned down the year and due date of Our Lord's birth to September of 06.
But I don't think baby Jesus waited that long to make his appearance.
It's starts with Luke's account of Mary and Joseph going to the Jerusalem Temple for "purification" rights for Mary and the baby. (LK 2) They had to wait 40 days after the birth because the Law of Moses prescribed no contact with anything "holy" for 40 days after giving birth.
The time to "go up to Jerusalem" would have been during a Jewish feast. It would be a time when caravans would make the trip to Jerusalem together. These would be big enough for a future Mary and Joseph to assume a 12 year old Jesus was wandering in one for a few days while he was teaching Scribes and Pharisees. You know, when he got lost. (LK 2:41-52)
So…
they'd wait for the next feast – and the only Fall feasts in 6 BC were…
Rosh Hashanah and the Fast of Gedaliah (mid September-ish)…
Yom Kippur and Sukkot (late September-ish)…
and Feast of Tabernacles (Octoberish)
Next clue…
Anna was praying all the time in the Jerusalem Temple…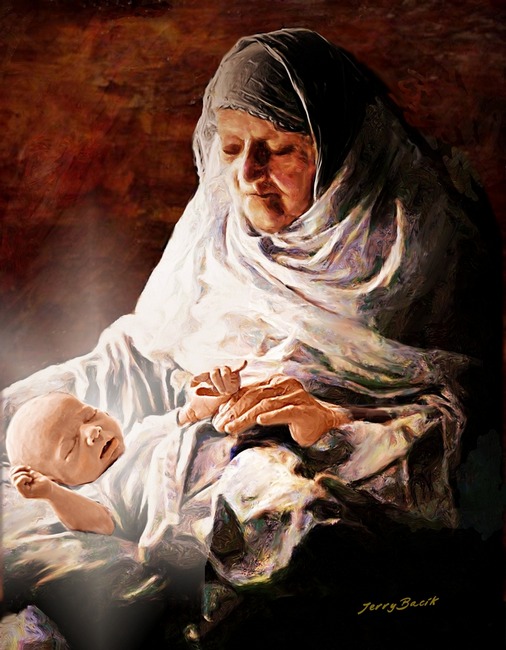 source
She never left the temple, but worshiped night and day with fasting and prayer. And coming forward at that very time she gave thanks to God and spoke about the child to all who were awaiting the redemption of Jerusalem. (LK 2: 36-38)
You could only pray overnight in the Temple on Yom Kippur.
All other days, the Temple was locked at sundown.
So the feast they probably arrived at 40 days or so after the birth of Jesus was Yom Kippur in late September of 06 BC.
This makes our little baby Jesus an early arriver, by about a month…
maybe because of a certain arduous donkey ride to Bethlehem…
putting the date of the Nativity about mid August-ish.
Now, pinning down the actual day is impossible…unless I think out of the box.
*now this part (in bold brown font) I've added since I published, due to Victoria's comment below.I respect Victoria and all of you and don't want you to think I've treated this whole thing frivolously.*
It's been purely factual and serious to this point – the middle of August of 06 BC – if I have to pick a spot on the calendar that's it. Nobody knows the exact day. And although there is good evidence for this – it could be wrong.  If it is, it doesn't change anything – God came – Salvation is offered – regardless. And it's all been, to this point, serious, biblical, theological.
Now things can take a sharp left turn.
Here to the end is for fun conjecture – if you don't want that. Just stop reading here – stick with the middle of August 06 – and we'll call it a day. But if you've been reading you know my mind has been a bit sleep deprived – and I needed a little fun – so I wrote this next part.
picking a day…
and since any day in this mid August range is as good a guess as the rest it doesn't matter how I pick it. So here goes the sharp left turn…
We'll say the 15th is the middle day of August…
and allowing for wiggle room of 5 days either way…
I'm sayin' Our Lord might share his birthday with…
Amy Adams (Enchanted) (August 20th) *sigh*
John Stamos (Full House) (19th)
Denis Leary (18th) (blech!)
Sean Penn (17th) (Gah!)
Julie Newmar (the original Catwoman) (August 16th)
Napoleon (15th)
Steve Martin (14th)
Annie Oakley (13th)
Cecil B. DeMille (12th)
Hulk Hogen (11th)
Antonio Banderas (August 10th)
I rule out…
because I can…
the 18th, 17th, and 15th…
because I don't really like those people.
And I'm kind of meh about the people from the 19th, 14th, 13th, and 10th.
Which leaves me with the birthday being on the 11th, 12th, 16th, or 20th of August.
I'm a guy, which means the 11th is hard to rule out, but he's not the same Hulk Hogan he used to be so he gets the boot. And Cecil B. Demille get's this close only because of one movie, "The Ten Commandments" – but that's not good enough to get the honor – so off he goes.
This leaves me with a princess and 16th (*sigh* Amy Adams)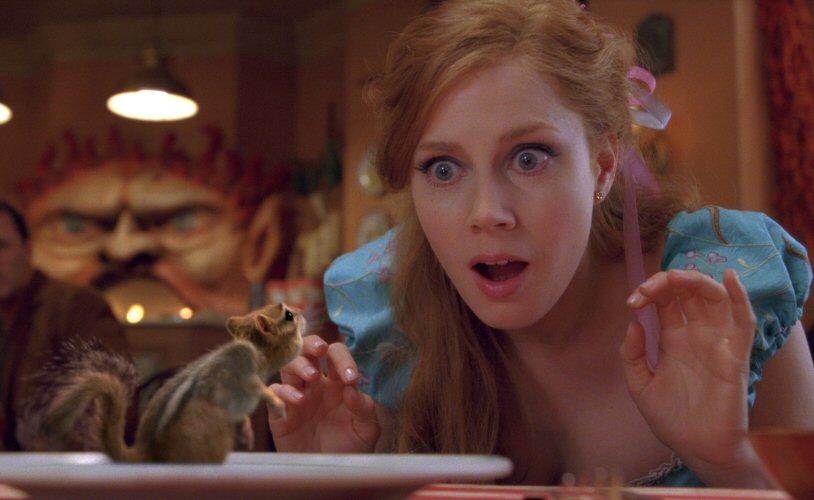 source
or the 20th and the best Catwoman ever (purrrrrrr Julie Newmar).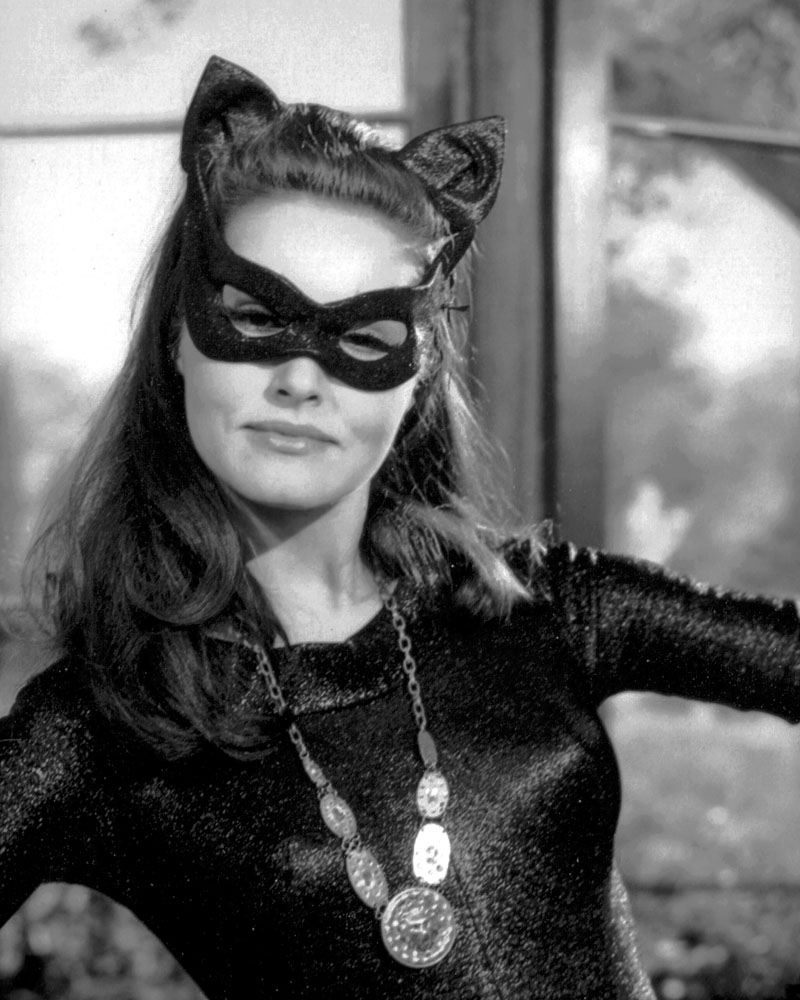 Hmmmmmmm.
But Julie Newmar's body of work pretty much only includes Batman.
Whereas Amy Adams is a busy little bee…
and…
she sings this song…
So…we have a winner. I'll go with the princess.
I officially declare the birthday of Jesus to be…
August 16th, 6 BC.
That's my story and I'm stickin' to it.
"So let it be written. So let it be done."