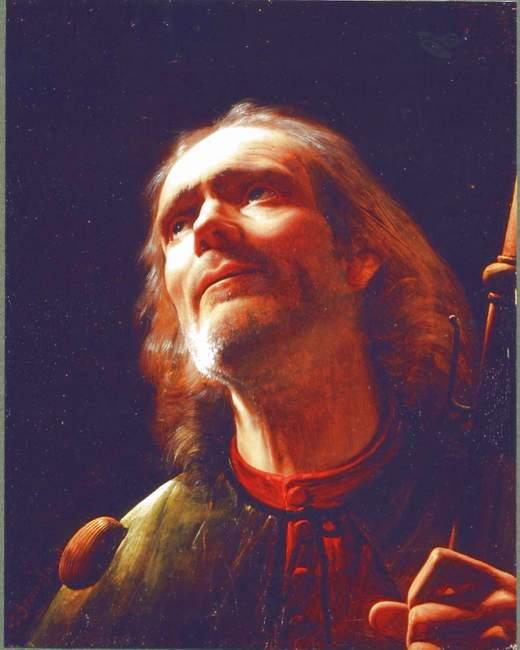 source
The trial of the brother of James the Just…
the trial of Jesus…
was held in secret…
in the pitch of night.
The trial of James was in daylight…
in the pinnacle of the Jerusalem temple.
James was a Jewish leader…
maybe even a High Priest…
but he didn't act "high"…
and constantly championed the cause of the "low".
Oh…
…and he was a follower of "the way".
They brought James to the Temple to make a last effort to get him to come back to their fold – and then announce his return from that pinnacle, for all to hear.
I get the sense that this "trial" was much like his brother's.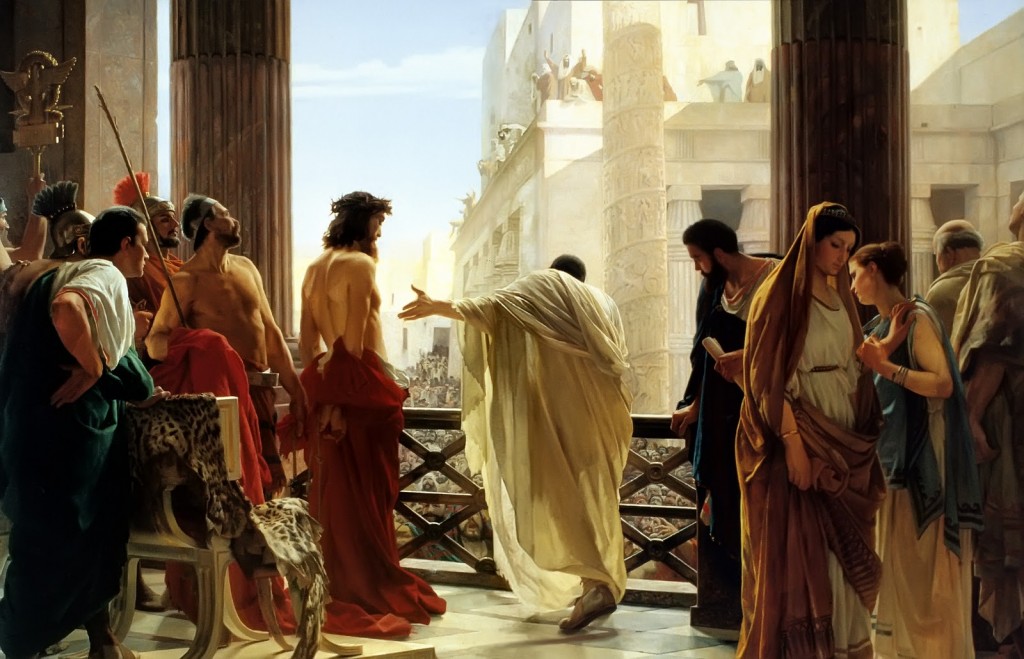 source
This Sanhedrin had argument after argument lined up…
from all sides he'd be bombarded by their words…
one question beginning before the last one ended…
and James, like his brother…
…was oppressed, and he was afflicted, yet he opened not his mouth. (IS 53:7)
Things would reach a fever pitch.
Silence in the face of an attack can be most convicting…and most infuriating.
Each member of the attacking swarm would vie for position…
to claim the perfect point, ask the pivotal question.
They'd also be jostling for a position near to James…
so that when he relented, they would be seen as victor…
anger on the rise, pushing and shoving replace arguments…
and the end comes soon after James says this…
Why do you ask me about Jesus, the Son of Man? He sits in heaven at the right hand of the great Power, and he will soon come on the clouds of heaven!
So similar to the words that Jesus said to set off his Sanhedrin:
You will see the Son of Man seated at the right hand of the Power and coming with the clouds of heaven. (MK 14:62).
Now, one time friends become wild accusers…
face to face, chest to chest, nose to nose…
arguments breaking out among themselves.
It's recorded that they threw James from that pinnacle…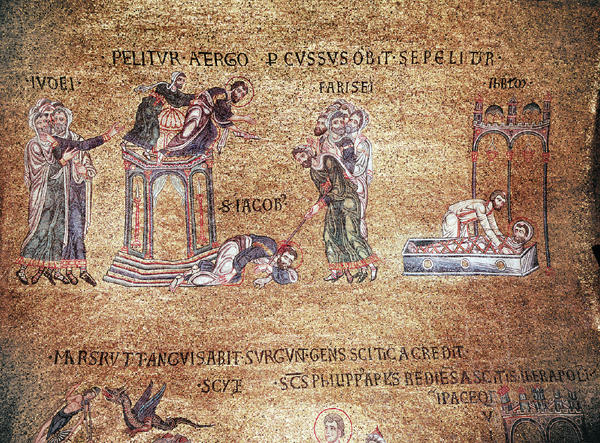 source
but it's entirely possible that they just continued to push to the edge and one person shoved…at just the wrong time.
And the description of the next step of pride…
written a thousand years ago by Bernard of Clairvaux…
the first of which is here, and second here, and third here…
12 steps that in the end lead to oblivion…
Opinions fly around, weighty words resound.  He interrupts a questioner, he answers one who does not ask.  He himself puts the questions, he himself solves them…not to edify anyone but to display his learning.  He is able to edify but does not try to….In the multitude of words you may recognize boastfulness.
Bernard of Clairvaux called this step "boastfulness".

If it were not something I must always fight…
I'd point a judgmental finger…
at my both of the Sanhedrins…and my recent attackers…
but this step of pride follows me like a stray.
Less of my opinion, more of others, more of yours. Lord…
and more listening, and better listening…
and fewer words Lord, but more of Yours.
and to lift others up…shining light on them…
happily remaining on the ground…
not clamoring for the pinnacle…
it's a long and fatal drop from the pinnacle.