source
Martha was doing the good part…
Jesus told her Mary chose the better part. (LK 10:42)
Isn't it funny that all of us seem to choose a horse in this Martha and Mary race?
Me?
I'm a Mary…
sit me down in a Seminary library…
and bury me with theology…
and I'm a purring little kitten on a warm lap.
But wash the dishes?
Get the car inspected?
Do the day-to-day stuff?
I don't much heart that.
And so I'm thinking…
maybe sometimes doing laundry is the better part…
and studying Scripture is just the good part.
I now have much greater insight about these sisters…
and it's because of you guys…
and your comments from the last Martha and Mary post…
First there's Martha (and how could I not give her theory credence – she's a legit Martha! ツ) She wrote that Martha (the other Martha) was, "dabbling instead of doing".
source
That is good!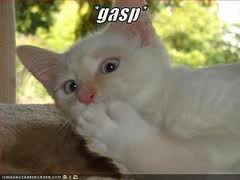 source
Epiphany!
source
I'm a little bit of Martha!
That's not an easy thing for a Mary to admit.
Dawn cuts Martha some slack – no wonder – because she's a Martha. She wrote, "What if her love of the Savior were so natural that it was like cleaning and preparing food, and it mystified her why her sister had to stop to love on the Savior?"
Maybe Martha was a multi-tasker…
and Mary, like me, was easily distracted…
and sitting and listening was the better part for her…
and maybe not so much for Martha.
After all…
Jesus didn't scold Martha…
just complimented Mary.
I bet he complimented Martha when he ate the food that Mary didn't cook.
And Cora wrote this, "Martha saw what needed to be done…and her side kick chose a very inopportune time to worship!"
Maybe Martha really needed the extra hand.
Maybe Mary needed to give up a little of the better thing…
so her sister would have a chance at it too.
Victoria wrote, "I think she was avoiding something and that busyness was a great distraction…she was avoiding the plunge into an incredible journey because the beginning of the plunge is so difficult."
I have nothing to add to that point…
except that I'm suddenly convicted.
I'm not much of a plunger.
I ponder, ad infinitum, the next step…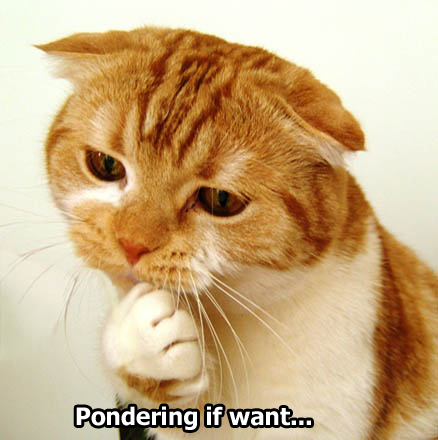 source
but when it comes time to take the step…
I too often choose to ponder. more. instead.
Also, maybe what we consider to be "the plunge" is different for all of us.
Debra drove that last point home for me. "Some folks are just contemplatives and others are work horses and busy bees."
Maybe we all need to be both Martha and Mary?
And my theory on Mary and Martha?
I was all set to focus…
and write my opinion today….
but instead….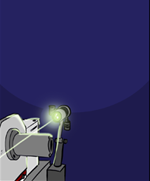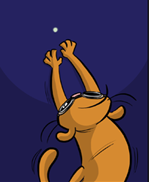 Enough said. Right?
Tomorrow…
I'll focus and finish this tomorrow.
Please come back.