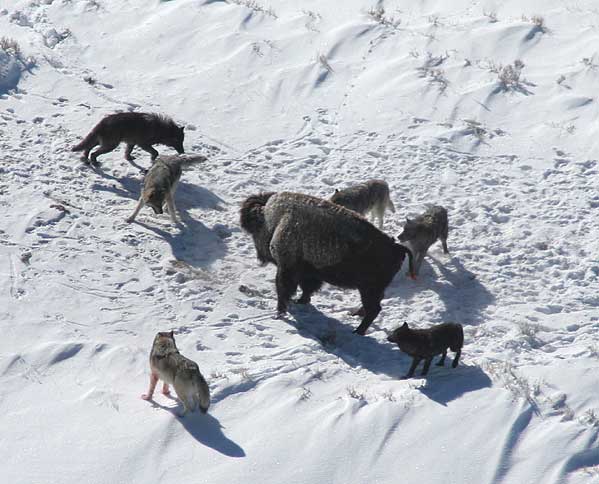 source
And they surround us like wolves…
stumbling over each other sometimes…
all desiring their piece of flesh…
their stolen piece of spirit.
There is a leader of the pack…
and his name need not be mentioned…
but it's mostly the pack that encircles us.
This is part two of our series on the Imprecatory Psalms…part one is here.
These enemies of God want me to believe first…
that there is. no. God…
and that even they don't exist…
and that to believe other than what they whisper…
is childish at best…and insanity at worst.
They speak in a hush, rarely give a shout I think.
They don't like to attract attention.
They're smart…but fatally flawed.
Even though they try to convince me, convince us, that there is no God to hear our prayer, they still mention Him, revealing that that they know He exists.
Fatal. Flaw.
They try to conceal themselves and obscure the truth…
but they reveal themselves and confirm the truth they want us to deny.
They want me…us…
in the pit…
in the darkness…
in despair…
isolated and weak…
wounded and unsure.
And they want me…us…to believe that their voices are just our own.
But they are there, and they are legion…
and they have voices…
and…
this is the first lesson from the imprecatory Psalms…
Many are saying of me, "God will not deliver him." (PS 3:2)
That's what they do.
They try to convince us that if there is a God…
he certainly has things better to do…
than to save silly little me…silly us…
even though that's something He specializes in.
source
God hearts saving us, from sin, from disaster…from ourselves.
They say, "God has forsaken him; pursue him and seize him, for no one will rescue him." (PS71:11)
And they circle us like those wolves…
surrounding us like a vulnerable lamb…
and they mock, and strike fear, and cause discouragement.
And this is just the first thing the imprecatory Psalms teach me of the Evil One and his minions.
The surface is just barely scratched.
There is more.
Please. Come Back.